Hack The Box: It raised 55 million dollars
This Series B funding takes Hack The Box's total amount of capital raised to date to 70 million dollars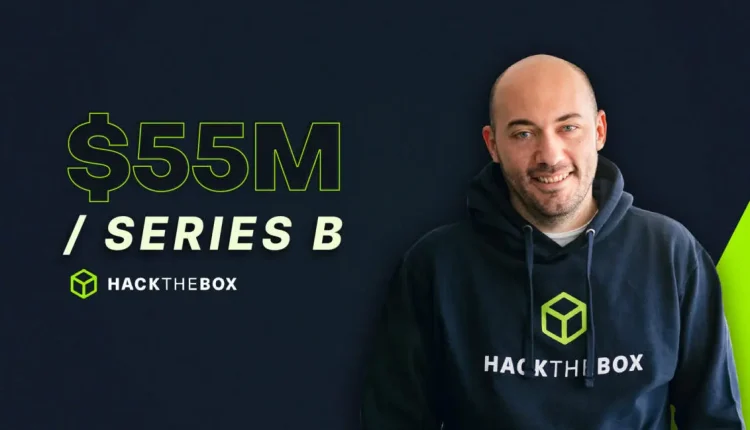 The Greek Hack The Box, an online cybersecurity training platform, announced a Series B funding round of 55 million dollars. The round was led by Carlyle, alongside Paladin Capital Group, Osage University Partners, Marathon Venture Capital, Brighteye Ventures, and Endeavor Catalyst Fund.
As stated in the relevant announcement, the funding round enables Marathon Venture Capital to liquidate its participation and return Marathon Fund I to its entirety and more, ensuring significant returns for its shareholders, including the Greek state. At the same time, Marathon enabled its shareholders to participate directly in the company's investment round, raising a significant amount, thus continuing its participation in the shareholding structure of Hack The Box.
"Our goal is to create a safer internet, allowing companies and individual users to secure their systems. The constant evolution of cyber threat methods today, requires continuous training using the latest practices in the field and simulation of real conditions. Engineers need to adopt a hacker's mindset so that they are ready to deal with any cyber threat. That's exactly the mindset that's being cultivated through Hack The Box's platform.", said Haris Pilarinos, co-founder and CEO of Hack The Box.
"Today, cybersecurity education is becoming more necessary than ever. We are in a period of ever-increasing cyber threats, and there is a shortage of staff with appropriate skills. Hack The Box develops the largest educational community in the field, with practical and at the same time fun methods. We are delighted to be investing in Hack The Box at this point of growth for the company", stated Constantin Boye, Director of Carlyle.
"Harry, James and Aris, co-founders of Hack The Box, have created a unique company and a new category in the cybersecurity market. At Marathon we had the privilege to support them from their first steps, and we believe that they are still at the beginning. The investment of a fund of Carlyle's range, if anything, proves it.", commented Georgios Tziralis, partner of Marathon Venture Capital.
About Hack The Box
Hack The Box was founded in 2017 by Haris Pilarinos, James Hooker and Aris Zikopoulos with the aim of making cybersecurity education more accessible. To this end, the Startup has created an "ethical hacking" platform through which users learn to "hack" computer systems, developing skills to deal with cyberattacks. In short, the platform trains its users to simulate how a cybercriminal would move, so that they can prevent similar attacks in the future.
So far, Hack The Box's platform counts over 1.6 million users and is used by large companies, academic institutions, government agencies and organizations. More specifically, about 800 companies make use of the platform among which Toyota, Siemens, EA Sports. Its clients include leading universities such as New York University and UCL.
The company is headquartered in Kent, England, but maintains a presence in London and New York, while at the same time it has developed a R&D center in Athens. It has about 180 employees and its growth rate annually reaches 100%.
Carlyle Group, a billion-dollar fund
The funds managed by Carlyle Group exceed 360 billion dollars. In fact, the private equity has recently created a 3.12 billion dollars European technology fund, with the aim of investing in technology companies in Europe that are in advanced stages of development. With an investment horizon of 5 years, the new fund invests in areas such as cybersecurity, digital transformation, but also software applications for the provision of financial services, for health services and infrastructure. Still, according to Reuters, the fund is set to disburse up to 250 million dollars this is expected to lead to corporate value agreements between 100 million and 500 million dollars.