Orfium: It acquires Soundmouse and revolutionizes digital music management
The new acquisition creates more value for rights holders, creators and media companies operating in the entertainment industry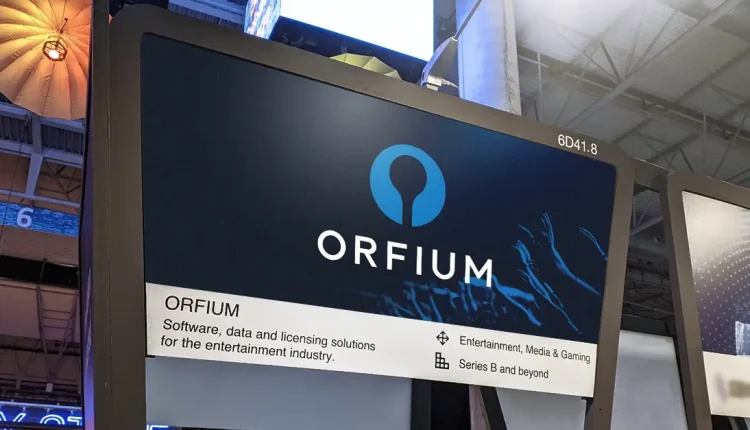 Orfium entered into a milestone deal for the Greek technology ecosystem, as it acquired Soundmouse, a London-based music reporting company with a portfolio that includes the largest broadcast media and iconic media companies. This agreement unites the two world leaders in the field of digital music and copyright management and reporting, bringing greater value to the ecosystem of the music industry.
"By bringing Soundmouse to its family, we are able to serve the entire entertainment ecosystem in mainstream and digital media. We now have the ability to connect music creators, rightholders and users, thus bringing greater value to all stakeholders in every area of the ecosystem.", commented Rob Wells, CEO of Orfium and former President Global Digital Business of Universal Music Group.
Orfium's technology enables its partners, that is leading global record labels and music publishers, to generate additional revenue of hundreds of millions of dollars. At a time when tracking and monetizing the use of music is becoming increasingly difficult for media beneficiaries and companies, due to the growth of new channels and platforms and the growth of the Metaverse and Web3, Orfium continues to develop and provide the technology needed to support the entertainment industry both today and in the future.
With offices in Los Angeles, London, Tokyo and Athens, where the R&D department is based with 180 executives, Orfium develops innovative technological solutions for the music and entertainment industry. It is recalled that in 2021 ORFIUM was honored with the "Startup of the Year" Award of Elevate Greece for the technological achievements that radically changed the management of copyright for the benefit of creators.
Wells adds: "One of the most important solutions we offer to the music industry is to more easily trace the use, tracking and income across all channels. Our software, which is based on the latest advances in machine learning and artificial intelligence, enables creators, rightholders and all stakeholders to gain more value, despite the rapid emergence of new platforms and media of use for music.ORFIUM is a pioneer in technology investments globally and the acquisition of Soundmouse will allow us to expand our products and services, deepening the complex infrastructure of the entertainment industry and simplifying content creation and management for programme creators, broadcasters and music rights holders."
Orfium was founded in 2015 by Drew Delis and Chris Mohoney, and almost immediately Michalis Petichakis and Dimitris Papaspyrou joined who developed the software, aiming to bring cutting-edge technology to the music rights management industry. Rob Wells joined the team in 2017, helping ORFIUM become a trusted partner for record labels, music publishers, production companies and collective management bodies.
Soundmouse has set global standards in music usage analytics services, connecting all stakeholders, including broadcasters, producers, collective management organisations, distributors, programme creators and music creators. It works with major broadcasters, media companies and streaming platforms in every corner of the globe.
"For the past 20 years, Soundmouse has been setting the standard in managing the digital discovery of music and audiovisual files for the broadcasting and entertainment field. The combination with Orfium's expertise in monitoring and claiming UGC (user generated content) for publishers, labels and music production companies will unite mainstream broadcasting with digital. There is a very significant synergy between our companies, which will allow us to offer even more benefits to creators, rightholders, broadcasters and collective management bodies, combining cutting-edge technology and exceptional know-how.", noted Soundmouse Co-CEO Charles Hodgkinson.