Swaplanet: New funding round for the pioneering Startup
Zeno Capital and Genesis Ventures led the funding round while Greek investors also participated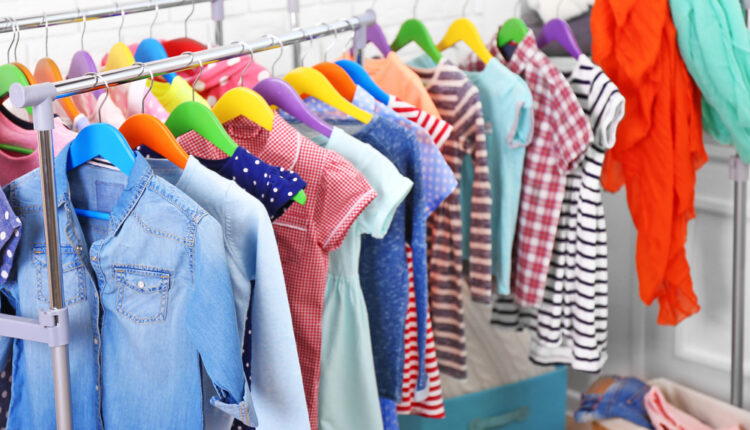 Swaplanet, the first children's clothing exchange platform in Greece, closed its second funding round amounting to 425,000 euros.
The new funding comes just 12 months after its first seed round, raising total funds of more than 500,000 euros, according to a relevant announcement.
Zeno Capital and Genesis Ventures led the funding round while Greek investors through the Hellenic Business Angels Network and foreign investors from the UK and Egypt also participated.
The capital will be used to upgrade the company's operations, accelerate the attraction of users and introduce more sophisticated technologies.The round included a successful and profitable exit of Swaplanet's first investor, Demium's Partner Fund (Spain). Legal advisor for the transaction was the company Saplegal – A.S. Papadimitriou & Partners. The participating investors bring a strong mix of experience from Greece and abroad, and several of them will act as advisors to the platform, assisting it in the further implementation of its strategic plan for the Greek market, in the expansion of its operations and the preparation for expansion to other European countries.
The Swaplanet platform was founded in April 2021 by the team of Serif Barakat, Elena Stamou and Jimmy Nikolaidis and started its operation in the same summer. To date, it has managed to grow its customer base with more than 3,500 users, growing daily.It has expanded from the initial service in the Attica region, throughout Greece (even on the most remote islands). The team has grown up employing eight employees, having received and sorted more than 30,000 clothes from parents, and having posted more than 14,000 of them on the platform, for exchange.
With the innovative platform, users create an account, and by sending their favorite clothes they don't need anymore, they earn credit which they redeem to order the next set of clothes for their children. The clothes that do not go through the strict quality controls of Swaplanet, are donated to non-profit organizations, such as Fabric Republic and Khora Athens, while 2% of the annual income of the platform is donated to the charity we4all for reforestation and environmental education for children.
"Swaplanet is designed by parents, for parents and is a win-win solution for everyone, parents, children, non-profit organizations and our planet," says Sherif Barakat, managing director and co-founder, father of two children (4 years and 1 year old)."Our team is thrilled to receive great customer feedback every day since the launch of our operations, validating our vision and the need for such a solution. We want more parents to be informed about how together we can change their purchasing habits and we are delighted to have the support of leading investors and great people in the industry to recommend the Swaplanet platform to even more families."
"We are thrilled to be co-lead investors in this round of funding for Swaplanet, the leading children's clothing exchange platform in Greece. The founding team of Swaplanet has already given impressive and promising results. We were amazed by how user-friendly the platform is, the excellent quality of the products and above all the positive impact created by reducing emissions of carbon dioxide and waste. Swaplanet has been placed in a very good position to achieve significant growth in the field of e-commerce for second-hand items.", stated Dimitris Georgakopoulos, Partner of Zeno Capital.
"The Swaplanet team is one of the hardest-working and 'hungry' teams we've seen to date. Elena, Sherif and Jimmy are not only focused on solving a difficult problem, but also realize that the end-user experience must be excellent, and for this reason they have reworked all 7 experiences in 3 months, while at the same time improving the finances of their unit by 30%. This data-driven approach will prepare them appropriately for their geographical expansion to other countries.", commented Stergios Anastasiades, Partner of Genesis Ventures.
"We are extremely excited that Swaplanet is one of the first investments that our group completed for its members.At HeBAN we are looking for strong and highly motivated teams, with an expandable product in a growing market, and we believe that Swaplanet has the ability to effectively serve the needs of society for sustainable clothing. We look forward to supporting the company in its plans in partnership with its strong and diverse team of co-investors.For this investment, HeBAN members were also joined by one of the founders of a leading healthcare Startup in the U.S., and one of the pioneers of angel investing.", noted Dimitris Tsigos, co-founder of the Hellenic Business Angels Network (HeBAN).