Prosperty: Dynamic presence at the "NPL LONDON 2022" conference
CEO Antonis Markopoulos and COO Nikos Patsiogiannis participate in the top event in Europe for Non-Performing Loans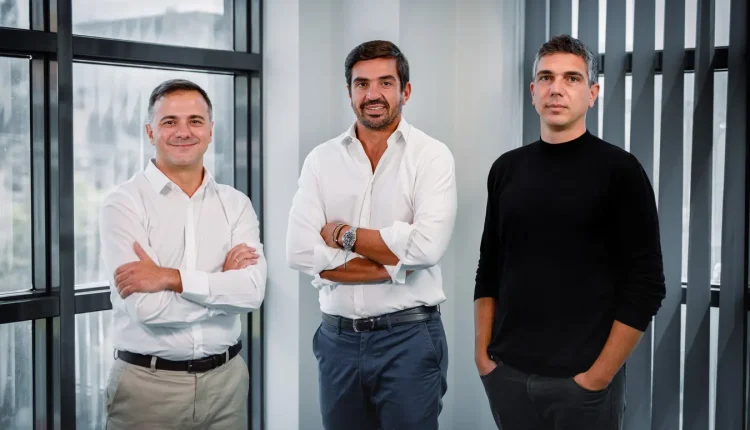 The 12th NPL London 2022 conference is attended by the pioneer Greek proptech Startup Prosperty, as CEO/Co-Founder Antonis Markopoulos and COO/Co-Founder Nikos Patsiogiannis are already in the British capital. The conference on non-performing loans began today and will last until Friday. The event will be attended by major buyers, sellers, service providers and consultants from more than 40 countries. The purpose of the NPL Europe Conference is to discuss the changes taking place around the world by creating new opportunities in the European market of non-performing loans.
Regarding real estate development and portfolio management, the founders of Prosperty stated the following in the exclusive interview with STARTUPPER MAG (issue 22) among others:
"Greece, although for the Western world is considered as a medium market in terms of size – if you compare it with markets such as Spain, Germany, France – due to the large bureaucracy is considered the most difficult and challenging market in Europe today.So imagine if we manage to digitize the processes in our country, which is considered and is one of the most bureaucratic markets, how much simpler it is for us to expand in Europe. This is something that the foreign investors we are discussing tell us: "If you succeed in a very difficult business environment such as your country, it will be an easier process to then expand into markets that are more structured and more digitally ready." Greece is a huge opportunity for us. An opportunity to convince that our company can stand in the most difficult environment for the real estate sector", commented Antonis Markopoulos on the digitization of real estate.
"One of the main advantages of Prosperty is that of managing a large number of real estate portfolios. Therefore, our technological infrastructure, automations and the general structure of our company enable us to manage with great efficiency a large number of real estate portfolios. And that makes us an ideal partner for big institutional investors.", said Nikos Patsiogiannis.
One of the main reasons for Prosperty's great success was that it managed to simplify the process of buying a property through the innovative platform it has developed despite the effects of the Covid-19 pandemic and the adverse environment that has been formed in the domestic market over the last two years.
"We want to be the one-stop-shop, both for the purchase or lease of a property, and for the part of at least the pre-approval of a financing of it. So we are working in this direction: We are building an ecosystem around the property, which is not limited to the actual operation of a property, as well as to financial and insurance services that we recently announced with Anytime and the Interamerican Group.", stated Antonis Despotakis, CTO and Co-Founder of Prosperty.
The full interview of Prosperty for STARTUPPER MAG, can be read here