AB Vasilopoulos and InstaShop: Collaboration for a unique shopping experience
AB Vasilopoulos' new partnership with InstaShop brings your shopping home, in Athens and Thessaloniki, with just a few clicks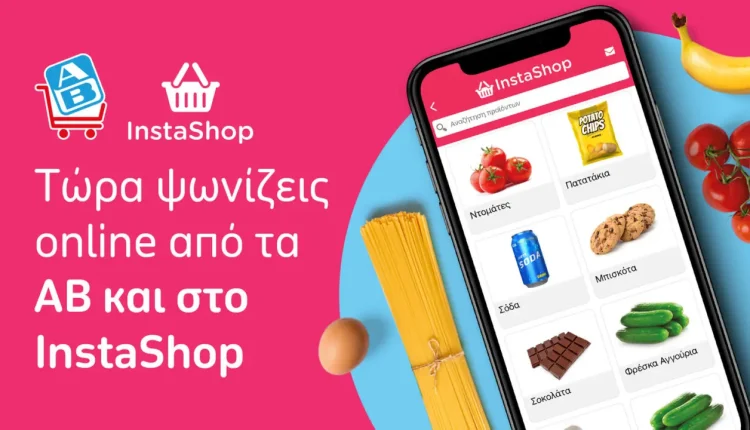 AB Vasilopoulos announced the beginning of its cooperation with InstaShop, the leading on-demand delivery service, and already areas of Athens and Thessaloniki are served by the application.
With 7 years of experience and specialization in online sales of supermarket products, the InstaShop application promises a unique shopping experience, similar to that of the AB physical store, at the same prices and with delivery in 1 hour from the time of order. More than 10,000 products are available in the application, while the consumer is given the opportunity to add an item after he has completed the order, or to choose an immediate and easy replacement in case a product os out of stock.
"AB Vasilopoulos' strategic partnership with InstaShop, one of the largest ordering platforms in Greece and abroad, comes to upgrade the online shopping experience of our customers in Athens and Thessaloniki and save time in their daily shopping. Our priority is always to offer choices, solutions and ideas to the ever-changing needs of modern consumers.", said Zeta Cheimonidou, Vice President of Marketing and Strategy & E-Commerce Manager of AB Vasilopoulos.
"It is a great pleasure to work with one of the leading super market chains in Greece. Thus giving the opportunity to the people of Thessaloniki, initially, and to the Athenians, then, to make their purchases from the comfort of their home, utilizing the top technology offered by the InstaShop platform and the excellent quality of AB Vasilopoulos' products.With a variety of about 10,000 codes and immediate delivery within an hour, we aspire that together, through this collaboration, we will become the 1st choice in the delivery of supermarket products in Greece.", commented the CEO of InstaShop, Ioannis Tsioris.