Arrikto, an Athens-based startup with offices in Silicon Valley, offers tools for fast and flexible development of Machine Learning application for businesses, organizations and data scientists, raised a 10 million dollar Series A round funding which was led by Unusual Ventures.John Vryonis, Managing Partner of Unusual Ventures will join the company's board.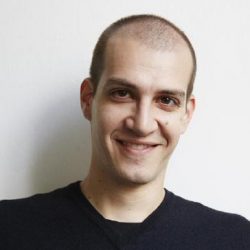 "Arrikto's technology helps companies overcome the complexity of implementing and managing Machine Learning applications.", explained Constantinos Venetsanopoulos, CEO and co-founder of Arricto. "We are making it easy to develop end-to-end Machine Learning " pipelines ".Specifically, we facilitate construction, training and Machine Learning development by using Kubernetes platform and the smart management of all data around it."
So far today Machine Learning teams and developer teams did not speak the same language and they used different tools to build models and put them into production.
As DevOps gave emphasis to developers in the software development life cycle that's what Arrikto also did by shifting the development of Machine Learning applications to the left, to data scientists.", explained Constantinos Venetsanopoulos.
Arrikto also aims to reduce technical obstacles that still make Machine Learning application difficult for most businesses.Konstantinos Venetsanopoulos noted that just like Kubernetes showed businesses how a simple and scalable infrastructure could look like, likewise Arrikto can show how a simple Machine Learning "production pipeline" could be and do it in a way that is inside Kubernetes platform.
Arrikto started in an apartment in Athens in 2015, with Constantinos Venetsanopoulos as CEO and Vangelis Koukis as CTO who came from the National Technical University of Athens.Within a few years Arrikto managed to have as customers more than 100 big companies worldwide, which include some of the largest oil and gas companies.
Refering to Athens as Arrikto's startup hub, Constantinos Venetsanopoulos considers that as a comparative advantage of the company since there are top talents from first-class universities that still remain untapped.