Greek-Turkish "battle" in the US for the quick commerce
The Turkish unicorn Getir plans to expand its express delivery service to the US, a market where Jokr, of the Greek Aspa Lekkas, is also active.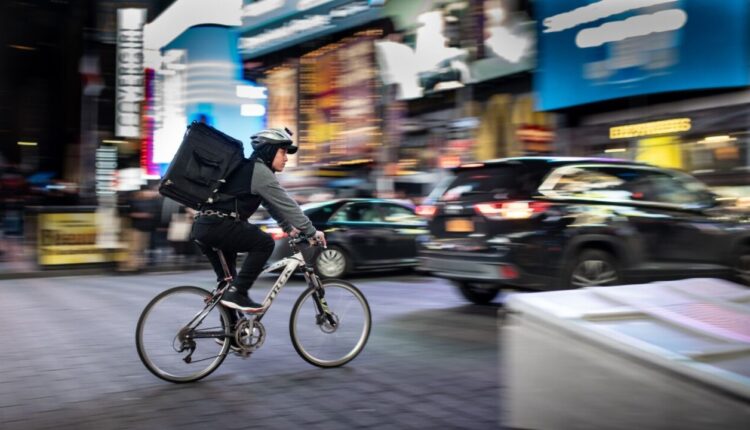 Getir, the Turkish express delivery Startup, already present in New York, Chicago and Boston, is preparing to strengthen its presence on the other side of the Atlantic, planning to expand the delivery service in less than 10 minutes to more US states.
Founded in 2015 with headquarters in Istanbul, Getir is the leading representative of the Turkish ecosystem, having expanded its activities in many parts of Europe during the previous year.
In addition to expanding to more US cities, the Turkish unicorn is looking at a potential public offering this year or next. "An American state is equal to the whole of Europe.What a good basketball player wants is to play in the NBA and the NBA is in the US. "We played basketball" in Turkey and then in EuroLeague.Now it is the time to show our skills and try to do it in the NBA as well.", said Getir CEO and co-founder Nazim Salur.
With nearly 30,000 employees worldwide, Getir is watching closely the growing competition in the US – namely Gopuff, a thriving fast-growing Startup in the US market, and DoorDash, which with five times the value of Getir, has recently launched its own express delivery service.
Jokr , co-founder and COO of which is the Greek Aspa Lekkas , and Buyk are other express delivery Startups operating in the New York market, but the CEO of Getir does not believe they are direct competitors.
" They are very new and we are much more experienced. "The competition there is not going to bother us ," Nazim Selur told CNBC.
In any case, the battle for dominance in the dynamically growing e-grocery market is expected to be fierce, while its value, which is growing at a rate of 25%, will exceed 663 billion dollars by 2024.
The valuation of the Turkish company recently amounted to 7.7 billion dollars while at the same time it has raised more than 1 billion for the expansion plan in the USA. In fact, Getir is considering additional fundraising opportunities for this year.