GReco Islands: Advanced eco-friendly format for the Greek islands
After Astypalaia and Halki, Deloitte is planning the next flagship initiatives aimed at promoting the "green" economy and digital innovation in the Greek islands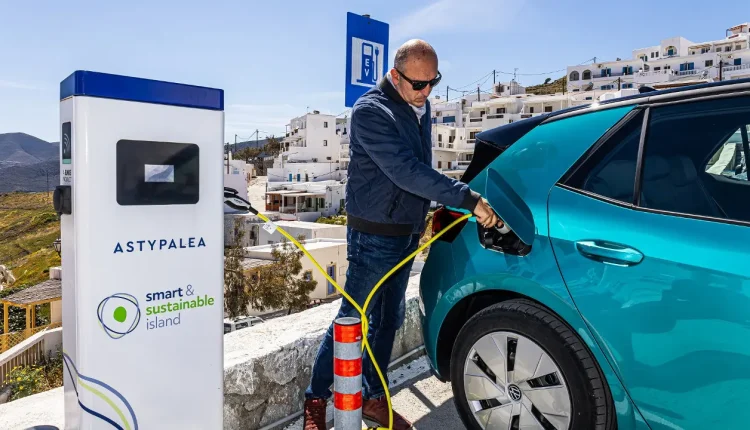 The Ministry of Development assigned Deloitte the task of developing an integrated strategy on how to implement the European Commission's initiative called "GReco Islands", which aims to transform the country's small, non-interconnected islands into models of green economy, energy autonomy and digital innovation.
This is a project that will be implemented within the framework of the NSRF 2014 – 2020, which will concern the formation of the vision and the strategic framework for the planning and implementation of the initiative at national and Community level.
The network of interventions is expected to focus indicatively on the energy sector, seeking to contribute to the achievement of energy and climate neutrality of the islands, in the field of the environment, with the aim of applying the principles of the circular economy in everything that has to do with the management of solid and liquid waste, as well as to the optimal management and saving of water resources.
In addition, the proposals will include interventions that are necessary for the preservation and promotion of the particular natural resources and biodiversity of the islands. The study will also identify types of intervention to strengthen the maritime interconnection of the islands and the touristic exploitation of the unique local cultural heritage, as well as to promote local food products.In addition, Deloitte's study will identify the types of intervention in the critical area of digital transformation, with initiatives to promote ultra-fast broadband and digital services (e.g. e-learning, telemedicine). Another type of interventions in the field of connectivity (it will concern the enhancement of sustainable maritime interconnection – and especially between them – through electric/hybrid ferry boats).
The study will result in proposals for the creation of infrastructure and innovations that will significantly upgrade the standard of living of residents, improve the daily lives of residents and visitors and facilitate the development of sustainable entrepreneurship.The "GReco Islands" initiative will initially give priority to smaller, unconnected and remote islands, while in the next phase the initiative is expected to be extended to the remaining islands on the basis of the integrated strategy to be drawn up by Deloitte.
"Planning for the GReco islands is expected to act as a guide for the creation of sustainable development on our islands, through a holistic transition plan towards a sustainable future, utilizing innovations and solutions in a number of critical sectors for the development of these islands.The implementation of the plan is expected to ensure the much-needed transition to the green economy, energy autonomy and digital transformation, for the benefit of their residents and visitors from all over the world.", said Sotiris Batzias, Director of Deloitte's Strategy Department in Greece and head of the project.
Characteristic of the importance of the European Commission's initiative is what the CEO of Deloitte Greece noted in this regard. Dimitris Koutsopoulos, among others, mentioned that "the "GReco Islands" is a truly ambitious project that includes interventions and innovations that will completely change the image and perspective of the islands that will participate in it. For our part, as Deloitte, we are delighted to have the ability to contribute to the implementation of the project. Through the extensive experience we have accumulated from the elaboration of the study and the strategic development plan "Astypalaia 4.0″, as well as the elaboration of the strategic plan for the revival of the medieval settlement of Chorio, in Halki, we are today in the particularly pleased position to be able to support such emblematic initiatives.I am sure that with the completion of the initiative, the islands of our country will be in the center of the world's attention for reasons other than their timeless beauty as modern tourist destinations."