Gravity: 3D Sketching in an Augmented Reality Environment to Increase Creative Collaboration (video interview)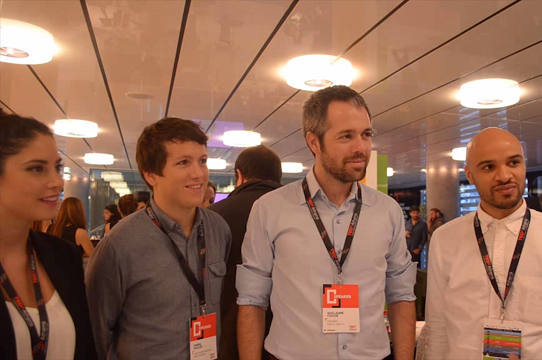 Mexican Daniela Paredes Fuentes, French Pierre Paslier and Guillaume Couche and American Oluwaseyi Sosanya, four Innovation Design Engineering students based in London, started in October 2013 to develop a tool that would question the way creatives use CAD (computer aided design) software in 3D designing.
After experimenting with different ideas they came up with GravitySketch, a pen and a pad that let designers sketch in an augmented environment, allowing them through special glasses to see the objects their drawing getting shape and coming to life. Essentially, users are able to adjust their 3D drawings with their moves.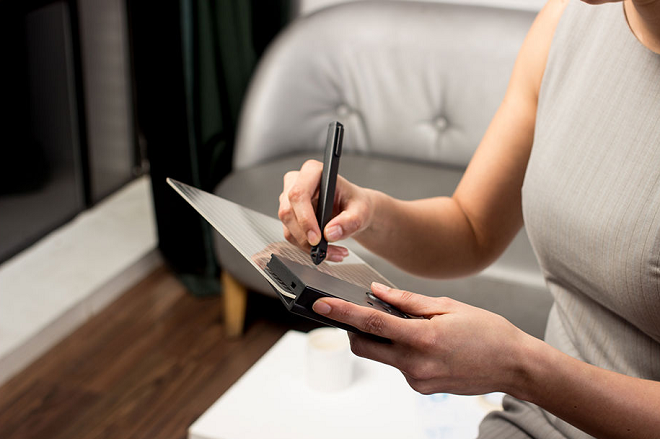 The team unveiled the patented Gravity prototype in February at Royal College of Art and is currently in fund raising mode in order to make its vision of materializing ideas through physical connection come true.
EMEAstartups.com caught up with the multi-national Gravity team during TEDxAthens 2014 and asked them how their invention is helping people come together and collaborate and how is it running a hardware startup. You can watch the full interview with Gravity team below.