European unicorns reach American in value and number
85 new tech unicorns were created in Europe in 2021, which is a record high with growth 2.7 times faster than in the US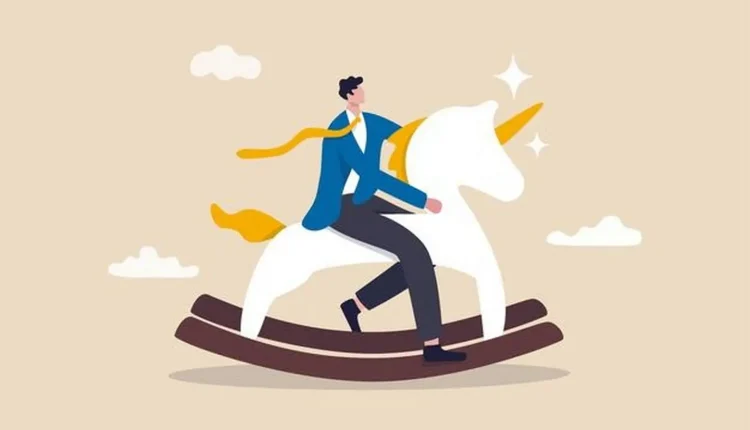 European technology companies have undeniably entered the global stage to compete with tech made in Silicon Valley. While the United States is still home to 4 times the amount of tech companies worth more than 1 billion USD (so-called "unicorns"), Europe is catching up at speed and breeding unicorns faster than the US ever did. The growth rate in 2021 outpaced the rate of its unicorn peers overseas by a staggering 100%. A study published by tech M&A advisor i5invest and growth accelerator i5growth also reveals the importance of non-EU capital invested into European unicorns, with non-EU investors making up 48% of unicorn cap tables in Europe. A look at the continent's soon-to-be unicorns reveals hints at what to expect in 2022 including some interesting trends.
European Unicorns
With 85 new unicorns created in 2021, Europe currently counts 132 tech companies that have a valuation of at least 1 billion USD. Comparing numbers to the historical development of unicorns in the US, Europe's total account is almost at the level of US unicorns in 2020 (152). Europe's top 5 highest valued unicorns are Klarna ( 37.5 billion euros, Sweden), Checkout.com (  35.4 billion euros, UK), Revolut (27.8 billion euros UK), Northvolt (9.7 billion, Sweden) and Global Switch ( 9.6 billion, UK), revealing a clear FinTech focus at the very top. With 41 unicorns in the UK, 25 in Germany, 23 in France, and each 6 in Sweden and Austria, these countries are the Top 5 homes to unicorns. Looking at all European unicorns, FinTechs have the highest average valuation with 3.89 billion, followed by their peers from EdTech, Marketing and HR, on average valued at 2.70 billion.
On average, a European unicorn has a valuation of 3.1 billion euros, funding of 562.7 million, created 1,027 jobs and is 10 years and 4 months old. Within 10 months only, Gorillas, a grocery delivery service founded in Berlin, went from 0 to 1 billion in valuation and stands out as the fastest unicorn ever created in Europe.
The report also reveals that 48% of the investors on unicorn cap tables originate from outside of Europe, predominantly from North America. US funds with the most European unicorns in their portfolio are Accel (19 unicorns), Index Ventures (12), Tiger Global (10), and TCV and General Atlantic (9 each).
European Soonicorns
While data on unicorns can be researched online with reasonable effort, data on the soon-to-be unicorns is much harder to find while all the more interesting when trying to look into the future. The publishers of this report have asked European investors to name the expected soon-to-become unicorns from their portfolio, resulting in a list of 253 names with potential to achieve a valuation of USD 1bn within the next 24 months. On average, a European soonicorn has a valuation of  285.8 million euros, funding of 121.5 million euros, created 311 jobs and is 8 years and 7 months old.
The predominant industry focus among soonicorns is FinTech, followed by AI & Big Data and Life Science & HealthTech, and the UK dominates the ranking of countries home to the most soonicorns (73), followed by Germany (52), France (32), Switzerland (19), the Netherlands (13) and Austria (12).
On average, unicorns are 21 months older than soonicorns in Europe, hinting at how quickly we might expect a sharp increase in the number of unicorns. 39% of the investors on soonicorn cap tables originate from outside of Europe, with US VCs Index Ventures (15 soonicorns), Accel (12), FJ Labs (10), Tiger Global and Salesforce Ventures (both 7) leading the ranking of most soon-to-be unicorns in their portfolio.
Regional Insights: France, Greece, Italy, Portugal, Spain
With 13 new unicorns created in 2021, the total number of unicorns in the region rises to 28 (23 in France, 4 in Spain and 1 in Greece). A tremendous start into 2022 also saw 4 more companies in Spain make the jump to unicorn status (TravelPerk, Paack, Fever & Domestika) in January.
The region's most valuable unicorn is French Back Market ( 5.1billion euros), followed by Qonto (4.4 billion), Sorare ( 3.6 billion), Mirakl ( 3 billion) and Cabify ( 2.6 billion). On average, a unicorn in the region has 1.8 billion in valuation, raised 478 million in funding, created 1,014 jobs and is 9 years and 11 months old.
The region is also home to 43 promising companies with the potential to enter the unicorn club in the next 24 months. On average, a soonicorn in the region is valued at 216.5 million, raised 114.4 million in funding, created 247 jobs and is 7 years and 8 months old.
The investors with the most regional unicorns in their portfolio are bpi france and kima ventures with 10 investments each, while eurazeo leads the soonicorn ranking with 12 investments made.
"In total, uni- and soonicorns in Southern Europe have created an incredible 39,000 jobs to date. Given the very promising soon-to-be unicorns in the pipeline, there will be a stronger than ever economic impact of tech Startups in the region in the next 24 months", predicts Herwig Springer, CEO of i5invest.