Agora presents the future of work in real time
Agora's platform provides developers with simple, flexible, and powerful application programming interfaces or APIs to integrate real-time video and voice engagement experiences into their apps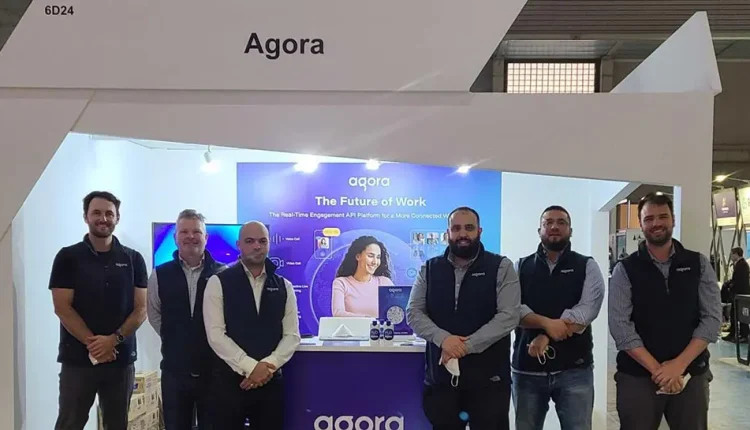 Agora, Inc., an innovative, as well as leading platform for real-time API interaction, on the sidelines of GSMA's separate Startup and innovation platform, Four Years from Now (4YFN), as part of the MWC international exhibition in Barcelona, outlined how work is evolving and how the working day will evolve in the near future – from metaverse to IoT – as human collaboration is undergoing great transformation nowadays.
In a presentation titled: "The Workplace2026: The Future of Work, Collaboration and Connectivity", the Agora team led by Wyatt Oren, Strategic Sales Manager and Blaise Thomas, Startup Advocate, developed the vision and aspects that distinguish in practice the concept of the leading voice, video and live streaming platform Agora, which features real-time interaction solutions, high resolution and extremely low latency.
"The recent shift to hybrid work is just the beginning," said Agora founder and CEO Tony Zhao. "As businesses and entrepreneurs innovate in this space, we are destined to see fundamental changes in the ways we work, meet and trade."
Mr Oren and Mr Thomas discussed the cutting-edge applications of communication technology that will shape our collective collaboration in the very near future, but also how today, Agora's real-time engagement technologies allow people to connect in ways that noone couldn't think just a few years ago.
"RTE solutions with minimal latency can essentially recreate the most instrumental parts of physical workplaces and how to improve them with digital tools," said Blaise Thomas.
Agora's presentation also talked about a number of separate companies, such as Wurkr, which create virtual workplaces with the unique SaaS platform that allows organizations to better cultivate the corporate culture and encourage spontaneous collaboration and creativity in remote as well as distributed environments.
"At Wurkr, we believe that a workplace is no longer defined by its physical or geographical boundaries but by what happens in it. People have chosen the hybrid instead of the conventional workplace and it is our duty to design modern solutions that suit the needs of this future workforce.", said Wurkr's chief revenue officer, Ankush Wadhwa.
It is noted that Agora is the leading real-time Engagement Platform as a Service (RTE PaaS) company. Agora's mission is to make real-time engagement ubiquitous, allowing everyone to interact with anyone, in any app, anytime and anywhere.
The Agora platform provides developers with simple, flexible, and powerful application programming interfaces or APIs to integrate real-time video and voice engagement experiences into their apps.