Octopus Investments, a UK fund management house Octopus decided to take advantage of the FinTech boom and launched Octopus Labs, a new accelerator and incubator program.
The £6 billion fund is promising to invest or "spin-in" successful cohort businesses.
Octopus Labs is a combination incubator and accelerator for fintech businesses. Octopus Investments move is coming at a time when the UK government pushes the financial sector to provide more innovative solutions and services.
Octopus Labs will develop in-house solutions, including Octopus Choice, the first product of Octopus Labs. Octopus Choice is a peer-to-peer lending application which is distributed at the Octopus Investments network.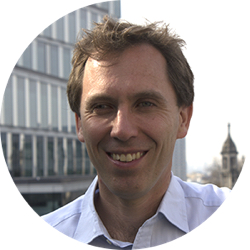 Richard Wazacz, Head of Octopus said: "Octopus Labs takes the existing strengths of our business – our established customer base, distribution channels, skills and expertise – and adds a start-up dimension. The result is a powerful new force that will quickly develop new products and services to form part of the Octopus stable".
At the same time the acceleration program will offer working space in its headquarters in London and access to Octopus Investments advisors and investors. The program is expected to begin in early October. Applications are accepted until September 16th. You can apply online here