ThessINTEC: Memorandum of Understanding with a Technology Park in Israel
A memorandum of Understanding was signed in Israel between ThessINTEC (4th generation Technology Park in Thessaloniki) and the Gav-Yam Negev Tech Park (Ber Seva Innovation Center) - Innovation BaseCamp of Israel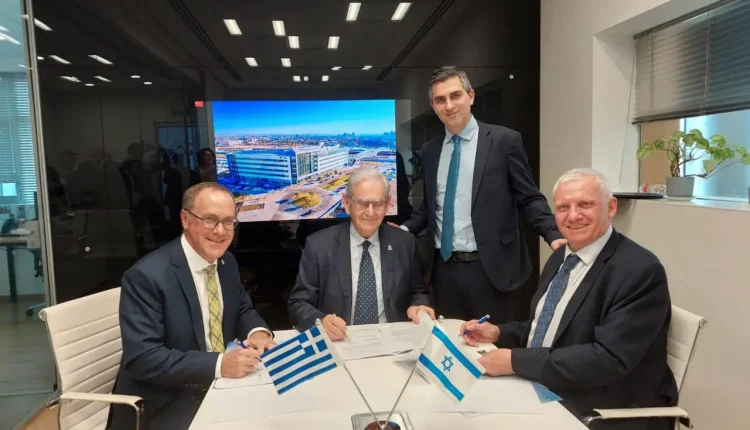 The news was posted on Facebook by the Deputy Minister of Development and Investments Christos Dimas writing that:
'The agreement concerns the encouragement of cooperation between operators with a view to developing innovation, the commercialisation of research activities and technological products. The cooperation is expected to yield significant benefits to the innovation ecosystems of the two countries from the synergies that can be created between institutions of the two countries such as Startups, Research Centers and Universities.
Earlier, I had the opportunity to visit the Bere Seva – Gav-Yam Negev Technology Park, the headquarters of the CERT (Computer Emergency Response Team). It is the operations center that shoulders the task of digitally "shielding" Israel.
The Park of Ber Seva is a technological marvel and an innovative achievement. There you can meet young scientists, researchers, startuppers, and even students who gather there and are active in the field of cybersecurity.A few years ago at this point there was only the desert and today one can see a natural space that exports innovation all over the world."
The Deputy Minister notes that the bridge connecting Ben-Gurion University with the Technology Park is a strong symbol of the need to bridge scientific research with entrepreneurship and innovation and adds in his post that: "The Memorandum of Understanding was signed by the President of ThessINTEC Nikos Efthymiadis, the Professor and President of the University Ben Gurion Daniel Chamovitz and Uzy Zwebner, founder and CEO of BaseCamp and co-founder of the Bere Seva Technology Park.