Ensight in the 10 finalists of MIT Enterprise Forum Greece
The newly established green tech company, consisting of a trained team of developers, data scientists and energy experts, is revolutionizing and changing the way we have monitored the consumption of electricity until today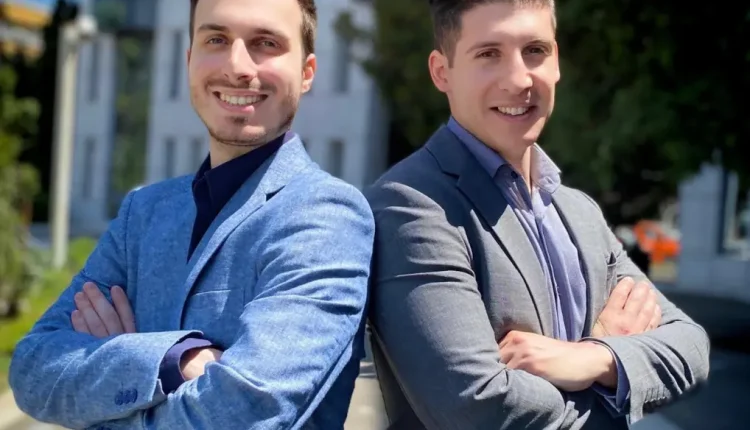 The Greek Startup Ensight is at the heart of the developments of an extremely interesting and growing sector such as that of energy.
Its distinction in the final phase among worthy Startups, in such a high-level competition of MIT Enterprise Forum Greece, attracts interest at a time when the energy crisis and soaring high fuel and energy prices concern citizens, governments and countries every day.
The "10" finalists of this year's "final", it is worth noting, emerged through a particularly large number of 560 applications submitted by Startups to the organizers.
How did it all start?
The springboard of this idea was a postgraduate thesis that dealt with an application as a subject, an application that could accurately monitor and predict the consumption of electricity.
Manis Michalis and Konstantopoulos Apollonas, managed to turn this application into practice, by founding a Startup called Ensight.
This application has stolen the show in any competition that has taken place in the last year and is related to the energy sector, which concerns us all due to the rapid increase in prices.
The newly established green tech company, consisting of a trained team of developers, data scientists and energy experts, is revolutionizing and changing the way we have monitored the consumption of electricity until today.
The vision of the founders is to promote a more environmentally friendly way of thinking and to save energy as much as possible. This idea has, therefore, as a result, rapidly evolved into a promising seed of the Greek Startup ecosystem.
The Ensight application makes measurement and forecasting of electricity consumption of our devices achieving bill reduction.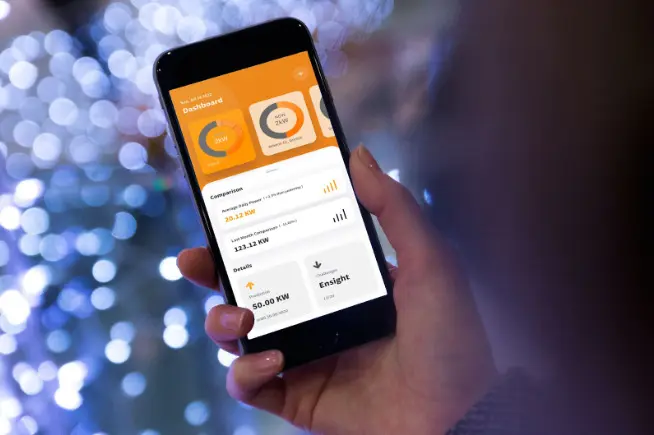 But what does "Ensight" deal with?
"In short, it is an innovative solution, achieving energy consumption savings, which in turn significantly reduces the electricity bill in households and businesses. Essentially, this is the first Startup that manages to directly measure and predict electricity consumption in Greece with the help of machine learning algorithms and artificial intelligence which ultimately enable us to see a reduction in our bill," its founders say.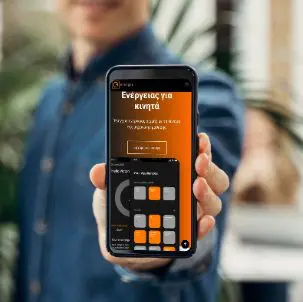 "More specifically, the solution is given by the application that anyone can download to his mobile phone and with which he will be able at any time and in a live broadcast to monitor, but also to predict the consumption of electricity.In addition, the application will train each user in such a way, whether it is a home consumer or a business through interactive training videos, in order to promote, at the same time, a culture of environmental awareness, which will be achieved by reducing electricity consumption so that we can change habits regarding our energy profile ", said the CEO of the newly founded company Michalis Manis.
The starting point of this project is the installation of a special machine, a meter in the central electronic panel of each user. This meter will accurately record power consumption, transferring the data to a cloud. At this stage, machine learning and artificial intelligence algorithms will transmit in the form of data to the user's mobile application useful personalized reports and tips for its consumption", said the CTO Apollon Konstantopoulos.
With the aim of further developing a network and expanding throughout the Greek territory by the end of 2023, with households and small and medium-sized enterprises as receivers, Ensight has already been in direct contact with representatives of some municipalities of Attica, as well as of the Eastern Aegean, in order to provide this program on a pilot basis and at no cost.For the time being, this program is being piloted in the municipality of Vari, Voula, Vouliagmeni.We warmly thank for this the pioneering and popular mayor Grigoris Konstantellos and we hope that soon we will be trusted and followed by other municipalities.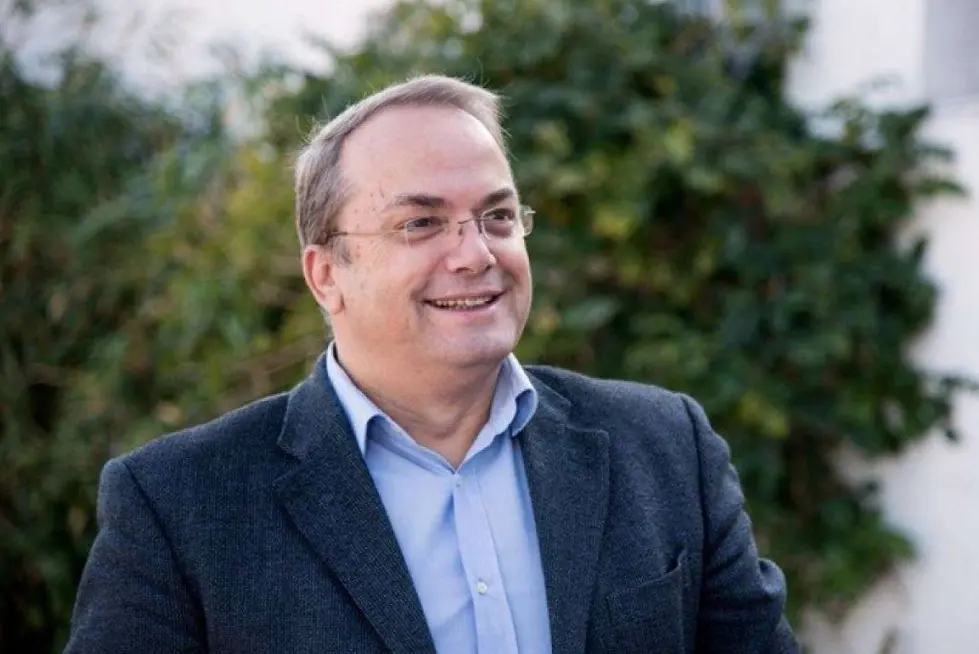 What the mayor Grigoris Konstantellos of the municipality of Vari Voula Vouliagmeni says about the ensight application.
"The next day of our society and our planet invites us all to be vigilant and decisive for a series of actions and initiatives towards a greener future. In this context of climate alertness that has a series of manifestations such as green Waste Management, electricity generation with renewable energy sources, energy saving is an important pillar. In the context of the many and very levels of energy saving actions from municipal buildings and infrastructure, we met with young people whose innovative approach seems to solve a big issue that of energy waste. In order to improve something, we must first be able to measure it.
The innovative approach of these young people, of Apollon Konstantopoulos and Michalis Manis in combination with the design of an integrated business proposal, were the guarantee for today's cooperation with the Municipality of Vari Voula Vouliagmeni, which will only bring positive results to the achievement of the goal of easy and accurate measurement of consumption and respectively the corresponding savings.
We want to contribute using AI, to save energy and promote environmental sensitivity, say the initiators of the application Michalis Manis and Apollon Konstantopoulos
As the founders point out "in our quiver we have other innovative applications and services that we will develop and present gradually.The world of technology is changing rapidly and the fields of development are still well underway and potential. We are passionate about technology and every innovative idea with which we can help society and the environment.
"The benefits we gained from our participation in the top program of MIT Enterprise Forum Greece, are very important. We warmly thank President Gerasimos Spyridakis, as well as all the executives of MITEF Greece for providing us with an exemplary effective support platform.
Our participation began last autumn and was an important journey to the international markets. The program has provided us with extremely important resources. It guided us and connected us with important investors ensuring us access to high quality services, specialized knowledge and an international network of renowned specialists from professionals of international recognition and prestige from the business and investment scene.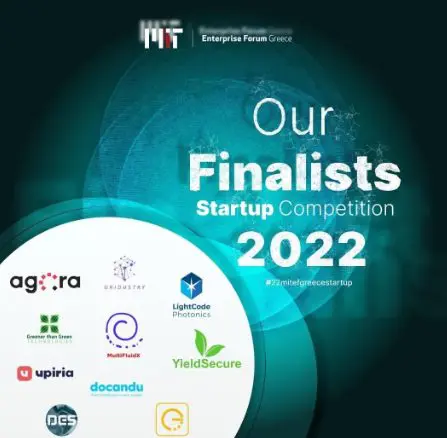 Almost all the ideas that participated in the program were technologically innovative and remarkable.
In terms of funding, ensight's growth to date has been based on equity and its goal is to achieve deals that will seal its excellent and dynamic course in the domestic Startup scene, which has come of age and seems to be talking in international terms.
MIT selected 26 Startups to participate in the semi-finals in the online acceleration program, "MITEF Greece Startup Competition 2022" with the help of technology and innovation. Of these, 10 managed to advance to the final that will take place on June 27 and 28.
Ensight titled energy sight is one of the 3 on the energy track
Each of the entries claims the cash prize but the greatest benefit is the promotion in the domestic and international scene winning through a program of such scope contact with renowned executives of companies and investors around the world
MITEF, a globally recognized prestigious network linked to MIT
It is a non-profit organization – accelerator of Startups, which is affiliated with the Massachusetts Institute of Technology (MIT) through the MIT Technology Review.
Dedicated to informing, connecting, guiding and accelerating technology entrepreneurs, its vision is to enable Startups to quickly turn ideas into companies that change the world. It offers high-quality, high-impact programming for entrepreneurs, innovators, researchers, investors and business leaders in Greece.
MITEF Greece Startup Competition Over 200 million euros funds
Since 2015 the MITEF Greece – Startup Competition has been established as one of the top acceleration programs in Greece.
Specifically, it has accelerated over 200 tech Startups and more than 60 are expanding globally, having raised more than 200 million dollars in capital by local and international investors, they operate in many countries in Europe, America and Asia, employ +900 people and have a cumulative turnover of tens of millions of dollars.
From the MITEF Greece Startup Competition, Startups such as LearnWorlds ($ 32 million), Augmenta ($ 12 million), Spot a Wheel ($ 127 million), CubeRM ($ 9 million), PD Neurotechnology ($ 5 million), RTsafe ($ 3.9 million), DeepMed IO ($ 1 million), Finloup ($ 1 million), Advantis ($ 790,000), ResQ Biotech, Innate Repair, SolMeYea etc. have passed and excelled in the domestic and international scene.
With the example of ensight, favorable prospects are formed in Greek entrepreneurship and the right conditions are created for the involvement of more and more entrepreneurs, thus stopping the brain drain. The Greek Startup scene is in a particularly fruitful period and initiatives and acceleration programs, such as that of MIT Enterprise Forum Greece, have helped a lot in this.