EnaliaTec: leader in the field of scientific diving
EnaliaTec is a Startuup-Spin-off, of the Center for Research and Technology Hellas (CERTH), that was founded in February 2021 with the aim of penetrating a niche market with the main object of research and development of underwater technologies mainly for shallow water up to 120m to which the necessary attention has not been paid worldwide, and with the ambition to become a leader in the field of scientific diving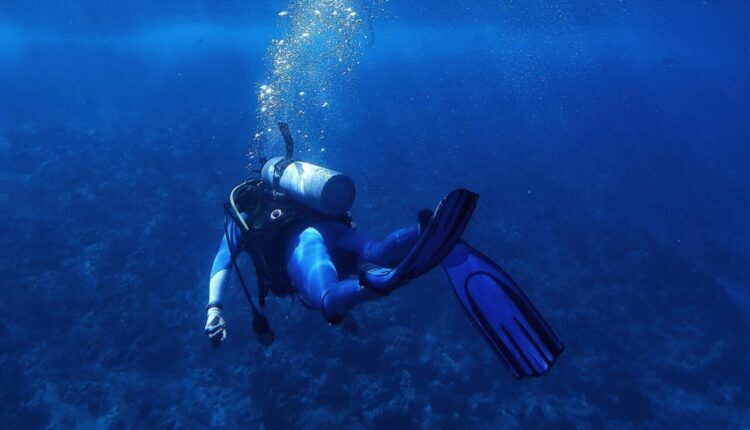 The United Nations declared the decade 2021-2030 as the DECADE of ocean science (UN Decade For Ocean Sciences) and this is not a coincidence, since from the beginning of this decade underwater technologies have been developing worldwide at an impressively high rate.The adoption of high-tech underwater solutions in many sectors of industry (energy, telecommunications, technical works, defence industry, etc.) is also developing, as well as the underwater robotics market, in the formation of which has played an important role the growing need for continuous surveillance of the underwater areas of the oceans and the increasing use of underwater robots in research and underwater technical projects or for defensive purposes.
The first steps in marine technologies were made in 2017, when several research proposals were submitted, both at national and European level. There was a gap in the market regarding affordable and easy-to-use technologies in areas of scientific diving.
This is exactly the gap that was discerned by the founders of EnaliaTec, which is a "fresh" spin-off of CERTH. The company was founded in February 2021 and aims to penetrate a niche market with main focus on research and development of underwater technologies mainly for shallow water up to 120m. to which the necessary attention has not been paid worldwide, although this is where the greatest human activity and its consequences are gathered.
It was the underwater activity that inspired the team to choose the Greek word "Enalia", which describes something that is / exists in the sea (en salt = salt). "In combination with the fact that EnaliaTec aims at the research and development of underwater technologies, we tried to give it a Greek character, since it is a purely Greek company", explains the Assistant Professor at the International Hellenic University, academic research collaborator at CERTH and one of the co-founders of the company, Dr. Stylianos Krinidis, who specializes in image processing and computer vision technologies.
According to him, EnaliaTec is addressed to the global diving research and professional community mainly that of scientific diving. The technologies it deals with concern Autonomous Underwater Vehicles and Autonomous Surface Vehicles for seabed inspection, underwater monitoring and mapping sensors and positioning systems, "intelligent" buoys, underwater optical recording and documentation systems (waste, plastics, microplastics, pipes, etc.), 3D reconstruction applications from underwater vehicles, underwater robotic mechanisms and wireless underwater telecommunications, underwater navigation systems and the creation of IoT underwater systems as well as submarine internet.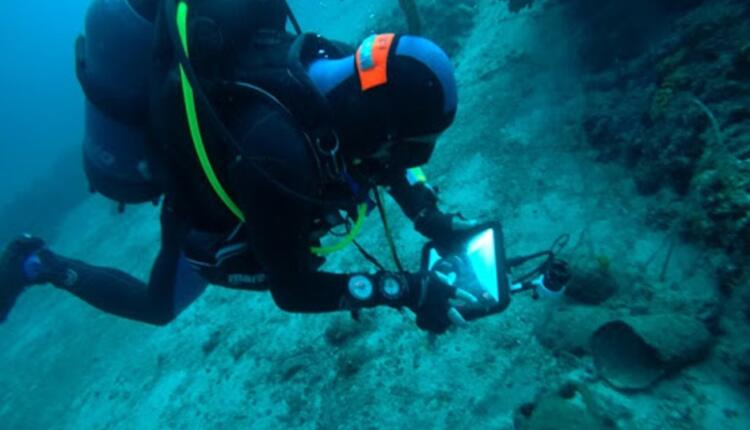 Protagonist in a neglected market
As mentioned above, EnaliaTec focuses on a very specific niche market, that of scientific diving up to 120m depth, which has been neglected by the great world leaders, as in recent years autonomous vehicles and gladier for great depths have been developed. The problem with these vessels is that they cannot operate in shallow water near the coast, they are particularly large, heavy and unwieldy, very expensive in their use, and they require large vessels in order to be able to be operated at sea as well as to be collected from it.
"In this sector there are very few vessels worldwide and only as research results of TRL6 projects. There are few autonomous underwater vehicles that can perform work efficiently, effectively, safely and in cooperation with divers while being easy to use, easy to maintain and low cost of acquisition and management. EnaliaTec can be a global leader and a close partner of stakeholders in the field of scientific diving", claims the President of the Board of Directors of CERTH, and Researcher A of the Institute of Information and Communication Technologies, Dr. Dimitrios Tzovaras, who is one of the co-founders of the company, with great experience in implementation and management of research projects, which will contribute significantly to the implementation of EnaliaTEC's research and development projects.
"The company is still growing, but it is promising in its field. We believe that in the future, it will have a particularly strong position in the market, offering competitive products", adds the CEO of the company, Mr. Angelos Maglis, MSc, who is particularly experienced in research projects in an underwater environment, divers instructor and member of the Hellenic Institute of Marine Archaeology.
He points out that the company is still in the beginning and is expected to highlight the results of the research projects it deals with in the next 2-5 years. Therefore, in the first 5 years of its life, the company will be mainly engaged in research and development of products competing for the global market, aspiring after the end of the five-year period to provide both the same products in the market and value-added services with their use.
Mrs Dimitra Papadopoulou, MSc, is the fourth member of EnaliaTec's team and an expert in Environmental Engineering and Environmental Technology specializing in Environmental Management Systems (EMS), waste and resource management strategies, environmental pollution and evaluation, etc.
She has participated in implementations and management of research projects related to the Blue Economy, says: The company's registered office is located near CERTH. The Spin-off is a Startup, has not closed a year of operation and does not employ any additional people besides its founders. However, it will continue to be developed with a plan to recruit at least two (2) people in 2022. At the moment, the company has not received any kind of external funding, so it is funded by its own funds."
It is worth noting that EnaliaTec qualified, after an evaluation process, in the open competition of the European project H2020 NEANIAS (https://www.neanias.eu/) that deals with underwater research.