The founder and CEO of e-satisfaction.com, Evangelos Kotsonis, and the marketing manager of the company, Madeleine Balatlian, talk exclusively to STARTUPPER MAG about the importance of collecting feedback on important moments of consumers' shopping journey, the sophisticated SaaS platform chosen by the largest Greek retail chains and the most important businesses in the industry, as well as about the secrets of success that it now transcends the borders of Greece, after its expansion into international markets abroad.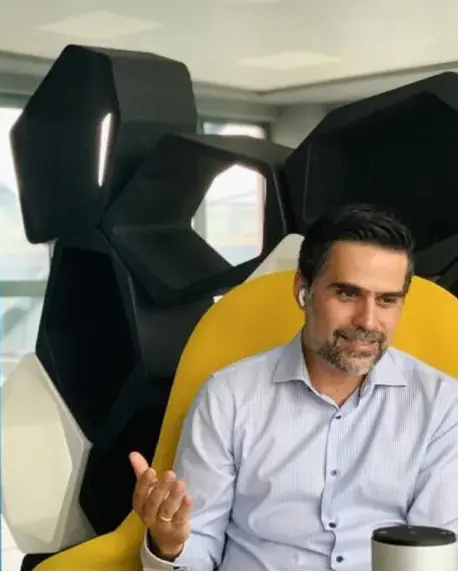 STARTUPPER MAG: How did the original idea for the creation of the e-satisfaction.com platform come about and evolved?
Evangelos Kotsonis: The idea of e-satisfaction.com was based on the concept of the Customer Experience and was created in order to enable businesses to provide the best possible experience to their final consumers.However, the Customer Experience industry is multifaceted and hides a lot of theory, which is useful, but even when it reaches the point of real contact of the end consumer with a brand, it does not help businesses to solve problems, such as bringing back dissatisfied customers or advertising how well they serve their happy customers to increase their credibility.So, we decided to focus on the field of Customer Feedback and the voice of consumers, in order to improve their experience based on their own needs and not on the basis of theory. In other words, there was a gap in the market (and an opportunity for us) in relation to how theory becomes practice when we talk about the Customer Experience, something that has brought us here today.
STARTUPPER MAG: What does the e-satisfaction.com offer to its customers? How exactly does your platform work?
Madeleine Balatlian: the platform of e-satisfaction.com belongs to the SaaS category (software as a service) and is essentially a technological solution that helps in the collection of actionable customer feedback and its analysis, in order to provide a best-in-class experience on the part of businesses, which is what is required. Our platform collects feedback on important moments of consumers' shopping journey and turns it into frontline actions, insights for management and a better reputation for the organization. In other words, we are putting the customer in the spotlight and helping companies leverage our data so that they can increase experience indicators such as NPS, CSAT, which pretty much everyone knows now, and eventually manage to increase their turnover.
STARTUPPER MAG: What are the competitive advantages that the e-satisfaction.com platform provides to your corporate customers?
Madeleine Balatlian: Our main difference with other solutions in the Customer Experience industry is that we are oriented towards actionability and the direct application of the concepts of "customer-centricity" and "customer experience", we are not just relying on consulting or strategy.Do you have a dissatisfied customer? You have the ability to learn it immediately and to call him back, so that you can make him happy again. So you might make a seemingly bad experience turn into the moment when "I was called from the X store and finally my problem was solved."These customers usually become the most loyal. Essentially, we want companies to make action plans and make decisions based on our data, which is the voice of their customer. We simply collect them on their behalf, with a very specific and tested framework, and we propose actions so that they can see the results immediately.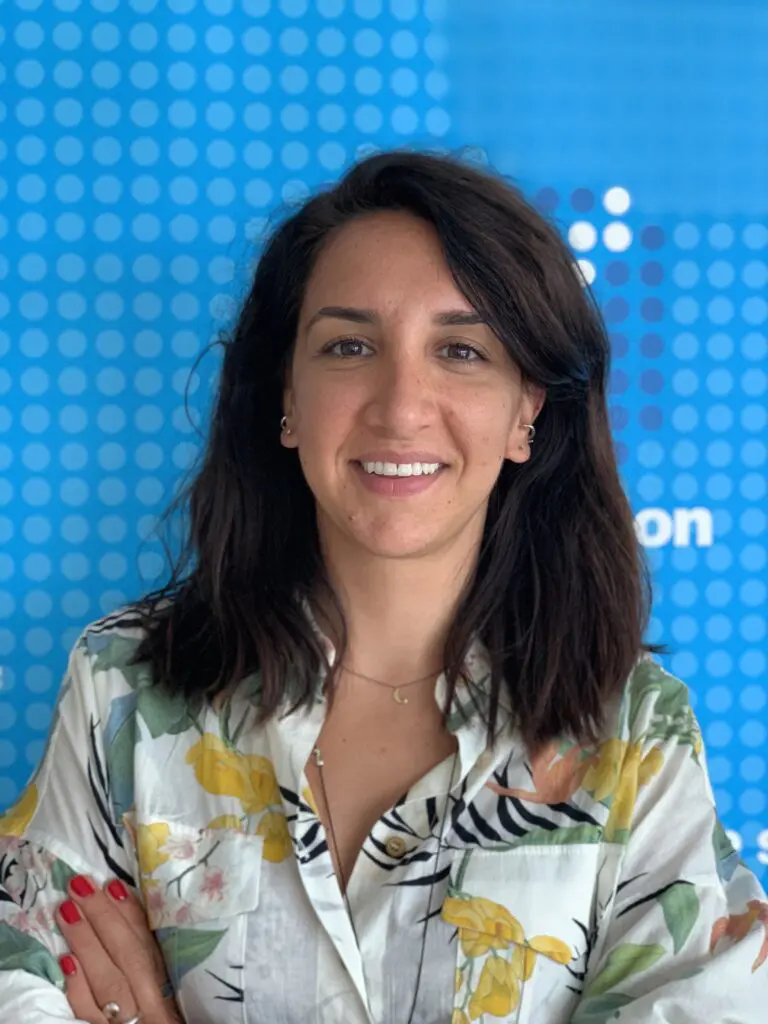 STARTUPPER MAG: Your clientele contains the biggest names – companies and groups – of the retail sector (Public, Media Markt, Plaisio, AB Vassilopoulos, Praktiker, Leroy Merlin, etc.) in Greece. How did you manage to trust your solution even multinationals in our country?
Madeleine Balatlian: I think the ultimate element is the value that companies get from our solution.In the beginning it was difficult, we started through contacts/customers in the market who shared the same passion for customer centricity as us. In the last two years, however, we have really found a way to respond to a very intense need of businesses, which is to listen to their customer in order to offer him the best possible experience.It goes without saying that from a certain point onwards the portfolio of our customers helps, which acts as a "pole of attraction", always in combination with the need of the market, our platform and the problems we solve in organizations. It's the perfect match! Companies have understood that they need to bring the customer back into the spotlight, as this will play a catalytic role in their current growth and I am not just talking about retail.Our success is that we have managed to be their partners in this effort, providing ways to act quickly and easily in order to maintain their clientele and increase its degree of satisfaction.
STARTUPPER MAG: Large customers usually also "generate" a large amount of data, as international practice has shown. How do you use the valuable market data in all sectors from your side?
Evangelos Kotsonis: Indeed, a large amount of data is collected on our platform. More than 5 million questionnaires are displayed monthly through the e-satisfaction.com from various retail sectors, such as Fashion, Technology, Consumer Goods, Pharmacies, Sports Fashion, Home Goods, etc.We have very interesting data that we want to share with the market, which we believe will work as a guide in this difficult and declining period for retail. We cannot, however, say more.
STARTUPPER MAG: In which other sectors or fields, apart from retail of course, does e-satisfaction.com have a presence?
Madeleine Balatlian: Retail is an industry that we know very well, since we have been active in it for the last seven years and we have a very large percentage of the main players in the market, as you mentioned. Another sector of interest is that of private health, where 49% of patients say that their experience of the last visit to a doctor or clinic was not satisfactory.There are many points that need to be improved in a patient's journey, which unfortunately organizations are not aware of. In such a competitive industry, however, knowing the problems and correcting them significantly increases the satisfaction, fidelity and obviously the development of these organizations.
Even in the field of human resources, where companies find it quite difficult to move executives and reduce turnover, our solution comes to help, showing companies what are the points where they need improvement, what their employees would like differently, thus preventing departures of executives. What we have been seeing lately is that the framework we use to collect and exploit feedback data can work and give value to all markets. This is how it is made and our product can be adapted to the needs of each industry, organization and so on.
STARTUPPER MAG: In recent years, e-satisfaction.com has won significant distinctions and international recognition. Do you want to let us know who is behind the company's success and what are your next steps?
Evangelos Kotsonis: The e-satisfaction.com is definitely its people! All our executives have talent and passion for what they do, but also for what our solution "stands for."We are ourselves customer-centric, and therefore anthropocentric, and this comes out in our culture, in the way we work and help our partners, which translates into discrimination and success! So came the funding and the distinctions, of which we are very proud and we recognize how much they helped us.For 2022, we have already begun to expand our network of partners outside Greece, we are starting strong partnerships in the field of education and we are strengthening our team with new executives.