Dynamic cooperation between Motor Oil and FORTH with an eye on the energy transition
The two leading forces of the Greek economy and the research community join forces, aiming at the maturation of applied research and innovation products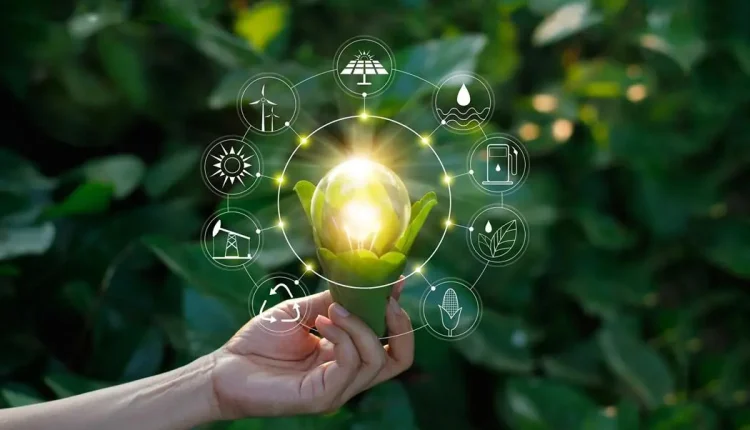 Motor Oil Group has announced the signing of an agreement with the Foundation for Research and Technology Hellas (FORTH), aiming at the pilot implementation and maturation of applied research and innovation products in the fields of energy transition and digital transformation.
Within the framework of the cooperation, FORTH, which is the largest research center in the country with 9 research Institutes and 3 Special Structures based and operating in 8 cities of Greece, will contribute substantially to the adoption of innovative solutions and applications in the various stages of industrial production and commercial activity of Motor Oil.
In addition, Motor Oil and FORTH will work together to design, support and implement research activities and/or basic research, within the framework of European and national research funding programmes and in new fields and emerging technologies with a medium-term impact on the company's strategic priorities.Also, through this cooperation, the innovative entrepreneurship developed in the context of FORTH's activity will be supported.
The signing of the agreement took place on Friday at FORTH's headquarters in Heraklion, Crete, in the presence of the Minister of Digital Governance, Kyriakos Pierrakakis, the Deputy Minister of Development and Investments, responsible for Research and Technology, Christos Dimas and the Deputy Minister for Telecommunications and the Land Registry.
"The Foundation for Research and Technology- Hellas contributes with the high level of research carried out in its 9 Institutes, as well as with the know-how of the PRAXI Network and the Science and Technology Park of Crete, to the development of innovation, which is also exploited through the creation of Startups. The dynamic cooperation between FORTH and Motor Oil will produce ample opportunities for productive collaborations, while it is going to have a significant and beneficial impact on the society and economy of Greece.", said the President of FORTH, prof. Nektarios Tavernarakis
"Two leading forces of the Greek economy and the research community respectively, Motor Oil and FORTH, we inaugurate today a cooperation of great importance, with multiple and multifaceted benefits on a national and regional scale. It is another tangible proof of Motor Oil's confidence in the domestic research potential that responds at the same time to the crucial issue of linking research with the market and industry.With consistency and responsibility, closing this year half a century of operation, the Motor Oil Group continues to grow and create value for the benefit of the Greek society and economy.", stated Motor Oil's representative, Nikolaos Giannakakis, General Manager of Information Technology.