D-MARIN: Seven-digit investment in the new PUNTA FARO marina
D-Marin officially presented the inclusion of the new marina in its expanded network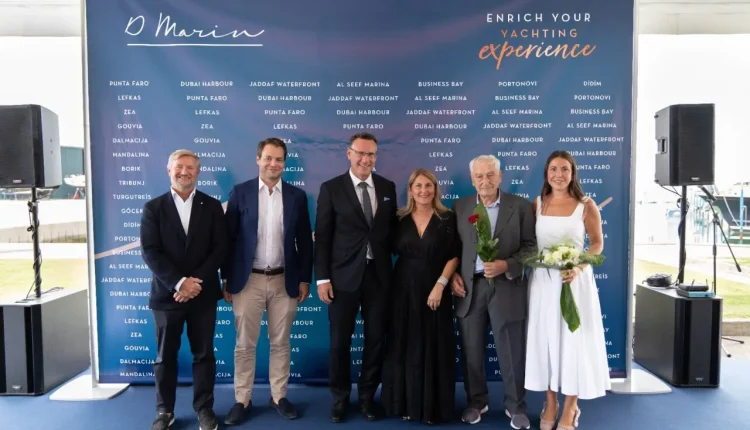 D-Marin, a network of premium marinas, organized on September 5, 2022, at the Punta Faro marina an exclusive event for journalists, in order to officially present the inclusion of the new marina in its expanded network. D-Marin completed the acquisition of Punta Faro on August 1, 2022, becoming the 16th marina to be integrated into the Group and the 1st marina that the company has in Italy.
With the participation of local authorities and SMEs from all over Europe, Oliver Dörschuck, CEO of D-Marin stressed the importance of the acquisition of the Punta Faro marina for the network of D-Marin, and providing its customers with an additional cruise travel destination.
He also announced the company's decision to dedicate the seven-digit investment to the Punta Faro marina, which will include the introduction of a high-speed wireless network, the use of innovative environmentally friendly technologies, as well as the design of a complete renewal of the marina's sanitary units, as well as improvements to the already existing piers. The event ended with the unveiling of a relevant inscription, sealing the great importance of the ceremony.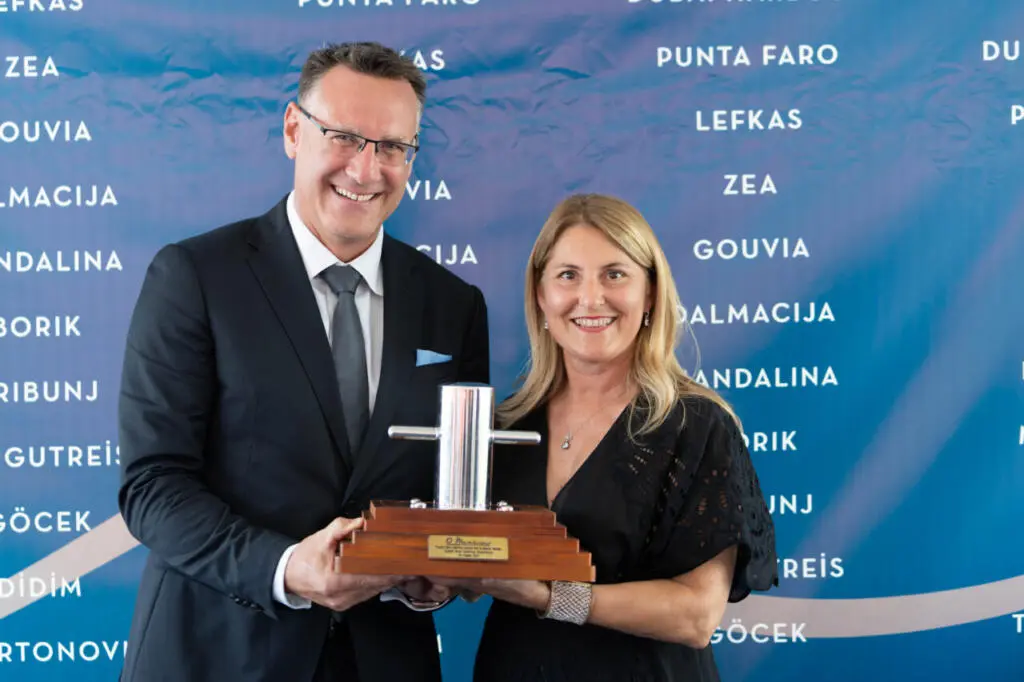 "We are delighted to welcome Punta Faro to the D-Marin network and celebrate the acquisition of our first marina in Italy as we continue to grow our presence in all regions of the Mediterranean and the United Arab Emirates. We are willing to invest in this marina as part of our mission to create sustainable and advanced marinas for present and future generations. The new technology will offer improved experiences to customers through increased digitization, including the availability of advanced online booking and boat safety systems. We consider ourselves an integral part of the local community.", said Oliver Dörschuck, CEO of D-Marin.
"It's great to see all our guests enjoy the hospitality at the marina. I am very excited about our new partnership with the D-Marin network. I look forward to our customers being able to take advantage of the high experiences we provide and enjoy the highest professional level of service.", stated Paola Piovesaa, Director of Punta Faro Marina.