HP's new Startup program supporting ESA BIC Athens
HP Tech Ventures is expanding its European footprint to help the Startup ecosystem grow with Greece as its next stop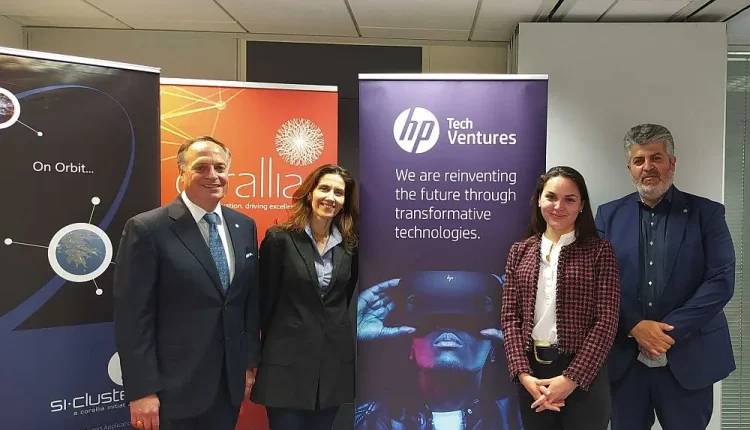 The European Space Agency's Business Incubation Centre in Athens has been completed for one year. In the context of an event, HP Tech Ventures presented a new Startup program in Greece and expands its European footprint to help develop the Startup ecosystem.
HP Tech Ventures also has a track record of investment and commercialization of Startup technologies on a global basis. As a strategic investor and partner, it provides continuous guidance and builds the necessary bridges in order to have commercial opportunities and partnerships with customers.
The most recent collaboration was the launch of the world's first Molded Fiber Startup program with the TechFounders U-TUM accelerator in Munich, Germany. The program focuses on sustainable packaging and has recently expanded to include three-dimensional medical applications. This collaboration accelerated the development of Startups at an early stage through pilot solutions in the market with real customers in a 5-month built environment.
ESA BIC (European Space Agency Business Incubation Center) with more than 60 locations worldwide, started its activity in Greece a year ago and is managed by Corallia in cooperation with the Ministry of Digital Governance.
ESA BIC Greece incubates Startups that will either exploit space technology in non-space markets (spin-off) or become spin-in suppliers and develop their business and technology. ESA's selection was based on the innovations and technologies developed in ESA BIC Greece and its wider network that will collaborate with HP's areas of interest from -3d printing, production processes, track and trace material sciences, cybersecurity, edge compute, digital health.
During the event and as a strategic partner of ESA BIC Athens, HP announced the following Startup program in collaboration with selected Startups:
•Continuous Mentorship with experienced executives of HP Tech Ventures
•Access to the HP Tech Ventures network of Venture Capitalists
•Access to experts from HP's global network for specific needs of Startups
•Connection with other European markets (through HP's extensive network of integrated systems and supply chain)
•Support for financial services-supported technological infrastructure (HPFS)
•Awarding an award to the best Startup of the year in the form of a grant and the opportunity to make a presentation to HP executives
"We are very happy to start this program in Greece as well. HP Tech Ventures has proven its contribution to Startups and our goal is to help new businesses face upcoming challenges and achieve their goals. The extroversion of these companies is vital, which is why HP will continue to support such initiatives.", said Managing Director of HP Hellas, Nikos Christakis.
"ESA BIC Greece celebrates today its 1st year of successful operation. Supporters of the incubator in Greece are a fundamental factor in supporting the Greek space ecosystem. HP actively supports services and incubates through our solid partnership and trust.", stated Jorge Sanchez, ESA BIC GR Director, Corallia CSFO.