AMMOUSA: A Greek "success story" in the beer sector
George Danos created his own beer in a basement, bringing it from home to the market of the top restaurants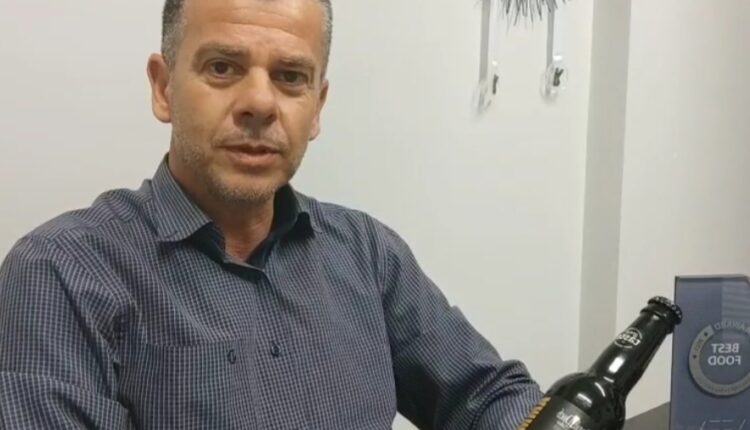 Startupper spoke with George Danos, entrepreneur and creator of AMMOUSA beer, which has received multiple awards since the beginning of its appearance. He talked to us about his business trip in Greece and abroad, the mood and difficulties of home-brewing, as well as how he managed to conquer the global and domestic markets.
Startupper.gr: How did your contact with the beer industry begin along with your studies?
G. Danos: I got involved with home brewing by accident in early 2016, when I was in a microbrewery and tasted fresh, unfiltered and unpasteurized beer. It was there that I realized the difference in taste/ quality and realized that beer is not only as we knew it and as we were used to it until then. Doing a little research, I realized that it is possible to make "your own" beer and suddenly one afternoon I simply said "why not?" and I made the decision to start making beer at an amateur level.
The idea that I would be able to taste my creation excited me. I started from the early stages, namely that beer consists of water, malt, hops and yeast. In the beginning all I did was read too much to understand the whole process of brewing, parameters that affect it, mistakes that I have to avoid, etc.
After the first home-brewing I realized that there are no secrets, only the good knowledge of the materials and the faithful application of the processes of brewing. Following the instructions, you become aware of the different varieties of malt, hops and yeast which combined will give the result you have designed.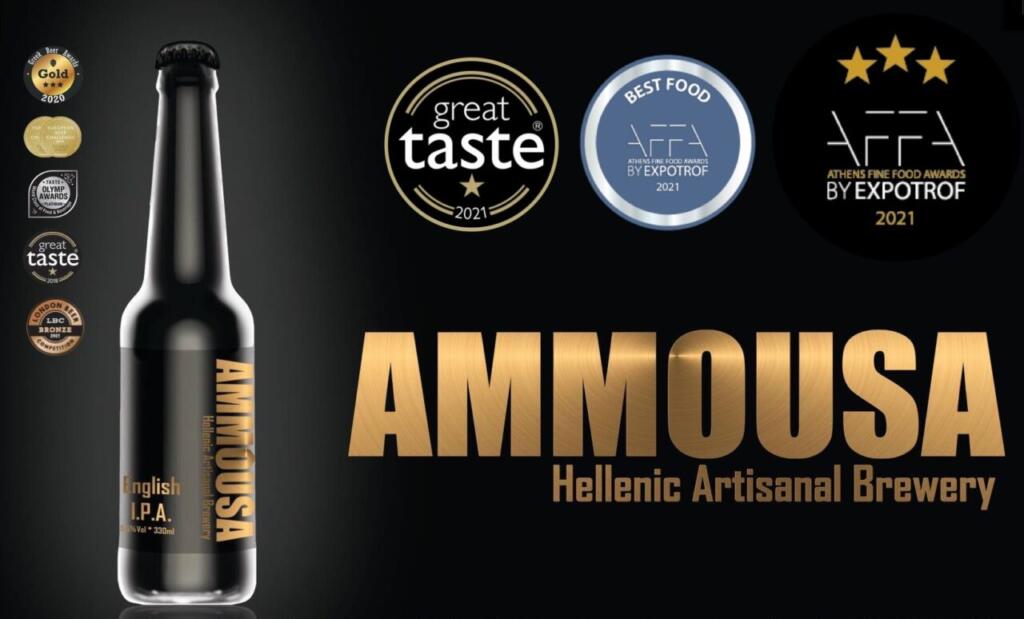 After 3-4 months I started improvising and "setting up" my "home-brewery" to produce beer with the "all grain" method. That is, you take malt, hops, yeast and the additives you choose and create the beer as you want it. Though it presupposes to think and make the recipe with the proportions / quantities of ingredients. The result is almost always good and is better than the previous one.
The hours I dedicate to the preparation of beer are hours of calm, creation and relaxation. The aromas of malt and hops take you out of everyday life and make you look forward to the result. Surely you have a lot of emotions such as the will to create something new, but also the doubt about the result. It is a personal celebration….. that should not be affected by other people's opinions… that you have to follow your instincts but also your senses.
Startupper.gr: What does it take to deal with brewing?
G. Danos: The first thing someone needs to deal with brewing, is enthusiasm and appetite to experiment and obviously you are addressing people who love and like beer.
I made this decision when I didn't even know what beer is all about, I didn't even know it has water. But I wasn't afraid to get involved.. I was not afraid to dream and say "I want to make my beer."
This is how "AMMOUSA" was born, which is not just a beer, but is the realization of a thought, the result of an effort, the realization of a dream. It is a confirmation and a reward for what each of us can achieve (somewhere in the basement of a house), if he has an appetite for knowledge and an appetite for creation.
Startupper.gr: Is there financial recognition through this business step?
G. Danos: It is greater satisfaction when your product is qualitatively good and gets good reviews from the consumers, than whether or not you will gain from this activity. Perhaps it can become profitable in the long term. But if you want to be at a high level of quality, you should constantly invest in it. If someone wants to deal with brewing, surely he should not target profit but only the creation of flavors and aromas, because this is beer, flavors and aromas!
Startupper.gr: What networking is required to get into the sector and how much does this help in the aftermath?
G. Danos: Although AMMOUSA with its professional form is about three years old, the response from the consumers is much greater than I expected and is slowly finding its way among top restaurants in the country to accompany top dishes of the Greek gastronomic scene.
The whole development has not been done through a network of distributors or with the help of an advertising campaign or having set up a business plan, it has been done with a lot of personal work, with the right choices and following my instincts. Before any collaboration, I first "require" a tasting and if they like it we will work together. AMMOUSA is not a product that "by force" will be in our restaurant, in our cellar or in the pub because it just has to be but because the consumer is looking for it. This is the "strategy" I have… "transfer of taste experience!!!".
And with this way of sale is now in the S/M in the local market of Patras, but also in various selected liquor stores, restaurants and delicatessen shops in Patras, Athens, Thessaloniki, Chalkidiki, Nafplio, Kalamata, Crete, Mykonos, Poros, Andros, Kefalonia, Zakynthos, Rhodes, Syfnos and continues… It definitely needs some networking, but if your product is of a high standard and you have patience and perseverance, then the result will come, perhaps more slowly, but it will come.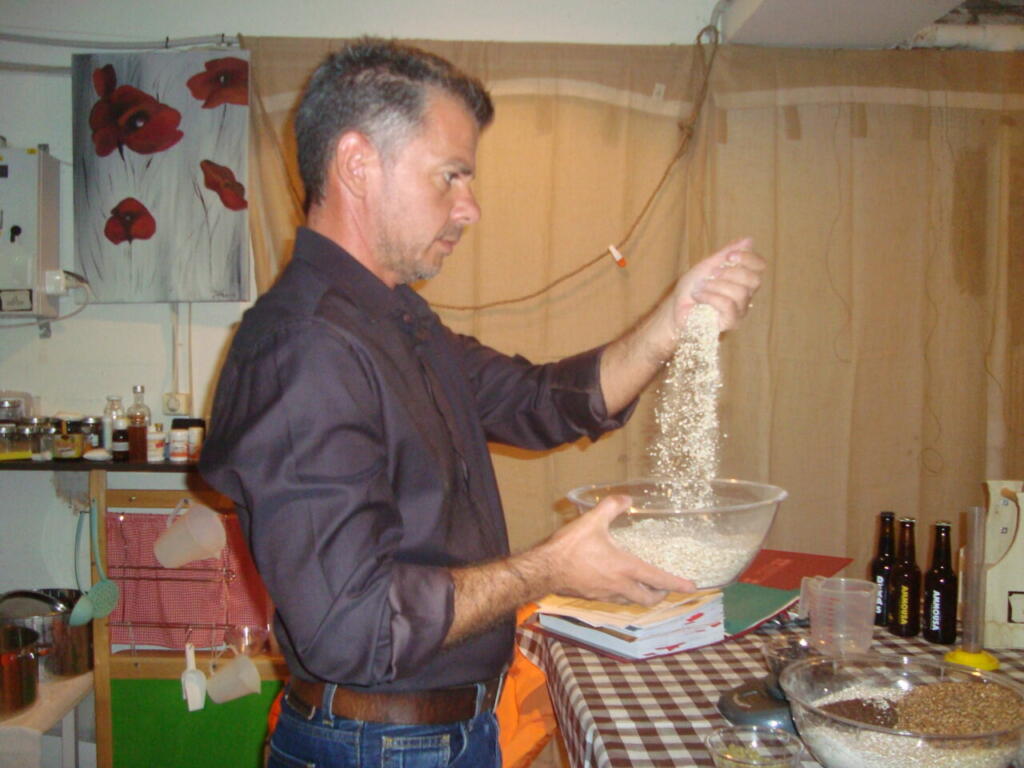 Startupper.gr: What new do you bring to work and how do you develop it?
G. Danos: When I made the decision and passed from home brewing to professional brewing, I took it after a lot of thought, because you have to offer something different to the consumers , you have to give new experiences and flavors. The biggest difficulty, however, was to inform the consumers that there are different beers, because unfortunately in Greece there is no proper education, so beer is treated the wrong way.
From the first moment I was involved in brewing, I had as a thought and as a goal, to combine two arts, the art of beer and the art of food and to create beers of special taste and aroma, which would complement or highlight your food.
I want people, with my creations, to understand that beer is not a soft drink and is not only a summer drink, it is not just to quench your thirst, but on the contrary it has the ability to generously give you flavors and aromas.
Startupper.gr: What difficulties did you encounter?
G. Danos: The difficulties I encountered are the ones that all small producers face.The main difficulties are the promotion of the product and its distribution. In order for a product to enter the market and remain in it, consumers should get to know it and be readily available. So there is daily personal work and struggle to inform the consumers about your product and then to be able to try it. But if you want the product to remain, it takes a lot of patience and the right moves.
Startupper.gr: How did you fund the project?
G. Danos: The whole project has been funded by its own resources. In order to start something, a large initial investment is not always necessary. It is certainly a help but it is not the key for the start of a project. The most important role is the idea, the desire for work and the right moves. We should create ideas. We all need to get out of the situation of not having money or not having time.This is an easy excuse. We have to dream…. that is what we have to do.
Startupper.gr: Tell us a little bit about the distinctions you have received for AMMOUSA.
G. Danos: "AMMOUSA English IPA" is a beer with a deep cloudy bronze color and a strongly complex taste with aromas of ginger, citrus, melon and watermelon. Aromas that completely flood the palate causing an intense taste route through flowers and fruits and ending with the ideal bitterness of hops. It is ideally combined with grilled meat and generally with salty or spicy flavors rich in spices.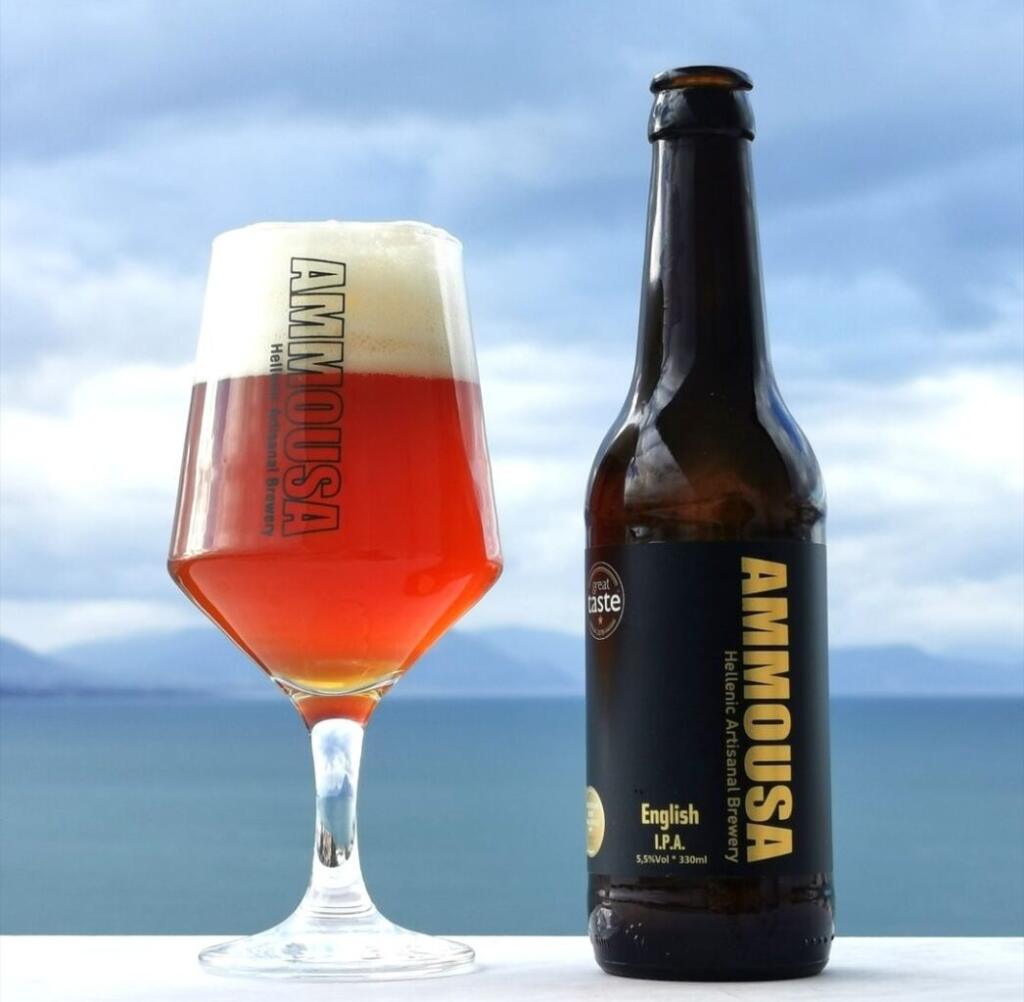 AMMOUSA has been distinguished and awarded by nine (9) competitions in the last five years. A few months ago, the awards were announced by the famous Great Taste of London. AMMOUSA English IPA managed once again and excelled with a star, confirming that its journey through the world of flavors and aromas continues steadily.
Also in April, the evaluation process of small products was completed in the framework of the Athens Fine Food Awards by EXPOTROF 2021 competition with the nomination of the winners. More than 200 products of small Greek producers were evaluated and 74 of them received a distinction with one, two or three quality stars for the year 2021.
Of these, 25 products won the major awards in the categories of dry food, fresh food, beverages, olive oil, innovation, first-time product, organic food and packaging, while the 2021 AFFA grand prize was won by AMMOUSA beer, which garnered the highest score with 19.61/20. AFFA by EXPOTROF is the most important effort made in Greece for the collection, recording and promotion of food products of Greek producers through their evaluation and reward.
Startupper.gr: Your goals and plans for the future?
G. Danos: My goal is to be in this development, which results in this variety of beer flavors.Already AMMOUSA has traveled to Paris, London, Singapore and the goal is to grow in as many countries as possible next year. Also in the next period there will be two more recipes on the market, which I believe will be very surprising.