Nextcelerator for AgTechs of the Central and Eastern Europe
Agricover, SeedBlink and Microsoft are working together to launch Nextcelerator, helping Startups at an early stage to grow in the AgTech industry.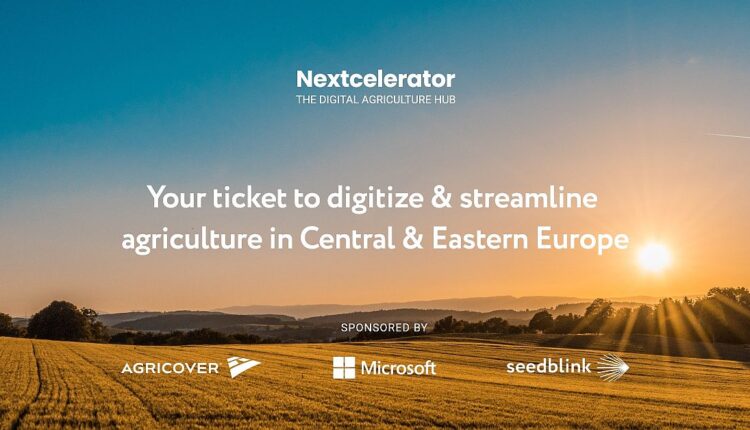 Agricover, along with SeedBlink and Microsoft, is launching Nextcelerator, a new digital accelerator to help AgTech companies. In particular, the accelerator will support Startups at an early stage to promote innovation in the agricultural sector of Central and Eastern Europe .
The Agricover Group, Romania's leading player in the agribusiness sector, in agribusiness financing and AgTech in general for over 20 years, in partnership with SeedBlink, the European technology Startup investment platform, and the Microsoft industry focus on supporting innovative Startups, looking for innovative companies that meet the needs of the industry.
Launched on December 20, Nextcelerator – The Digital Agriculture Hub is open to businesmem of The AgTech sector with early-stage Startups, established in Europe, with already proven MVPs and business development plans.
The program will include mentoring sessions to identify gaps and opportunities for Startups and will then develop appropriate support mechanisms in the form of training, business planning, mentoring, peer learning and introduction to agriculture.
The aim of this program is to develop the capacity of market-ready Startups and entrepreneurs in the field of agricultural technology in CE Europe, in order to have greater potential to generate sustainable income, and to connect them with investment venture capital development partners for the implementation of their development plans.
The Startups selected will have access to 4 weekly individual mentoring sessions focusing on business skills, such as developing a business model, financing a business and planning for a Startup, as well as a range of unique masterclasses tailored to the needs of the business. Topics will range from sales to farmers and collaboration to the development of new technologies and artificial intelligence in agriculture.