Acamp: The "Airbnb" for camping raised 2.5 million euros
The Swedish ΤravelTech Startup closes the most ideal places-areas for camping enthusiasts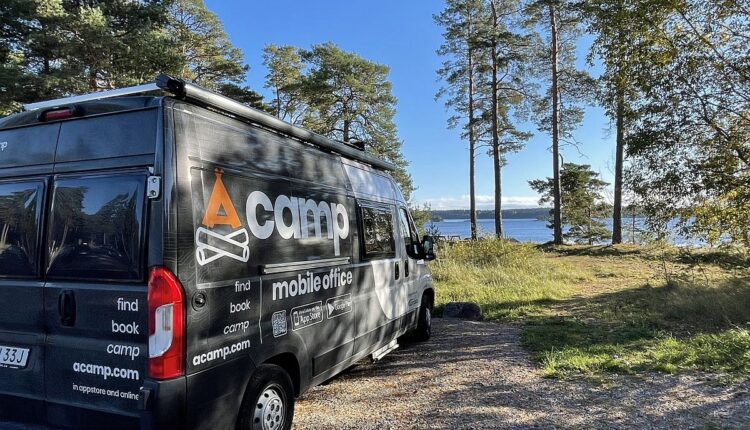 Acamp, based in Stockholm, has just raised 2.5 million euros for its travel platform, dedicated to camping enthusiasts. The financing was led by Spintop Ventures, with the participation of LRF Ventures as well as the existing investor Centripetal Capital.
Established in 2020, Acamp was founded by Paul Berggren and Öjje Holt, who wanted to create a market that would make it easier for campers to find and book ideal places for camping.Disillusioned with traditional campsites, their vision was to create a platform where private hosts and business owners could register unused land and curated experiences for campers.
With Acamp, campers can find, book, and pay for it all in one place. It also enables landowners to take advantage of land by leasing it to the growing camping market, giving them the opportunity to earn some extra money. Hosts can also increase their revenue by selling various products and services directly to campers.
The travel industry, in general, is recovering and camping is a key market trend that you need to keep track of this year. The demand for sustainable, nature-based, low-impact and environmentally friendly holidays is booming across Europe.
As more and more people look for holidays that don't require a lot of travel by many means or spend a lot of money, camping holidays have become more popular than ever, and thanks to Acamps' platform, a network of hosts can be constantly growing to keep up with demand and identify the experience its users are demanding.
The travel tech Startup now sees an exciting year ahead of it, having already made its Scandinavian venture a reality while expanding to Norway and Denmark aiming to become the largest camping market in Northern Europe.
For this reason, the new funds will be used to accelerate growth and expand its activities. The next phase will also include the follow-up to the Clean Camping initiative developed in close cooperation with Håll Sverige Rent (Keep Sweden Tidy) and its organisations in Denmark and Norway.