TRUST THE CHANGE: Support of environmentally responsible businesses in the Cyclades
TRUST THE CHANGE program supports, for second year, the sustainable business development of the Cyclades by offering financial assistance to businesses from ten islands. On Thursday, February 10, an online informative presentation will take place for the second cycle of the program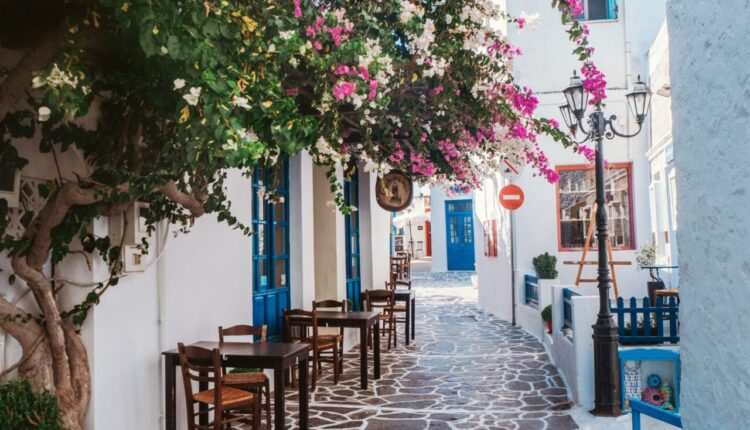 Within the framework of the SeaChange Greek Islands program, the A C Laskaridis Charitable Foundation in collaboration with the non-profit organization The People's Trust are implementing for the second year TRUST THE CHANGE, a program to support sustainable business development in ten islands of the Cyclades, with the aim of strengthening micro-entrepreneurship and the local economy in a sustainable and beneficial way for the environment.
The TRUST THE CHANGE program will provide financial support of up to 5,000 euros to up to 20 companies selected from the ten islands of the SeaChange Greek Islands program (Serifos, Sikinos, Amorgos, Folegandros, Kimolos, Anafi, Donoussa, Schinoussa, Iraklia and Koufonisia) in order to reduce their environmental footprint.
Applications can be submitted from 18 February to 18 March 2022 by both existing companies and Startups, regardless of sector and legal form, as long as they are tax-informed.
The interested parties should submit a short business plan describing the actions to reduce the environmental footprint or the protection of the environment, as well as the specific categories of costs to which they wish to channel the economic objective. Eligible costs may be investments in fixed equipment that bring about a positive environmental change in the operation of the enterprise.
The financial support that businesses will receive cannot cover previous debts, rents, debts to public utilities or the state, insurance contributions, as well as current operating expenses.
Informative online presentation
For the second cycle of the TRUST THE CHANGE program, the Public Benefit Foundation A C Laskaridis Charitable Foundation and The People's Trust are organizing on Thursday, February 10, at 17:00, an online informative presentation, where the criteria for the evaluation of applications will be analyzed and clarifications and answers will be given to any questions of the participants.
Those interested can watch the presentation via the Zoom platform at the link: https://us06web.zoom.us/j/81303803949
The SeaChange Greek Islands program was launched in 2018 and includes multilevel interventions to protect the marine environment, empower residents and raise awareness to reduce coastal and underwater pollution. It takes place in ten islands of the Cyclades, under the auspices of the local Municipalities and in cooperation with residents and organizations.