The company "Hellenic Center for Additive Manufacturing S.A. – HCAM" has been founded
The establishment and operation of the company under the name "Hellenic Center for Additive Manufacturing S.A. - HCAM" based in Patras, has been announced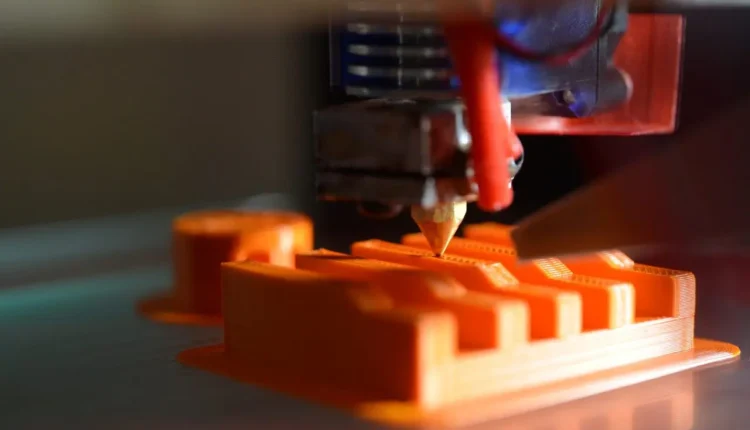 HCAM was established after the realization that the additive manufacturing sector is a transformative approach to industrial production, which allows the rapid and flexible production of components, spare parts and systems with desired properties mainly with the technology known as 3D Printing.
HCAM aspires to be a unique one – stop – shop in Southeastern Europe, providing integrated services and technological solutions, research, training and education to all stakeholders in the field of Additive Manufacturing, allowing the integration of pioneering approaches and technologies by numerous innovative companies operating in Greece and abroad.
The establishment and operation of HCAM has clear and unambiguous objectives regarding its action and the expected results,  such as the modernization of the Greek economy through the technological upgrading of Greek companies that are lagging behind in the assimilation of 3Dprinting technologies. Also, promotion of Additive Manufacturing technologies for their wider dissemination and use by end-users and provision of integrated services to businesses/users for the development of new products and services based on Additive Manufacturing technologies, as well as training of young scientists and business executives, giving them the appropriate knowledge, experience and know-how to successfully staff businesses of different sectors that can benefit from Additive Manufacturing. Moreover, creation of quality jobs that will respond to the upcoming labour changes that the 4th industrial revolution is about to bring about and substantial and multiple enhancement of the Greek economy through its consolidation as an important pillar of excellence in 3D technologies, covering the wider geographical area.Finally, expansion of HCAM's activities in the wider geographical area of SE Europe, which lacks a full support centre on UCY issues and contribution to the wider modernization and upgrading of the countries of Southeastern Europe that have a deficit in the assimilation of new technologies.
Nine (9) highly innovative bodies (eight companies and one research institution) participate in the shareholding structure of HCAM, with a strong presence in the Greek and international arena.Those are CBL Patras SA, Foundation for Research and Technology -Hellas (FORTH), MIRTEC SA, LINO, MONOLITHOS LTD, NewelevenCapital,
OHB HELLAS, RAYMETRICS and UBITECH.
In the long term, and with the appropriate staffing and funding of HCAM, its establishment as a Center of Excellence in Additive Manufacturing issues is foreseen, which will place Greece on the map of world leaders and will satisfy a number of customers from all over the world. In this context, HCAM will immediately seek people to strengthen its staff.
It is also noted that the General Secretariat for Research and Technology has approved funding through the Action 'Competence Centres' for this initiative, in order to contribute dynamically to the enhancement of competitiveness in Western Greece and throughout the country.