The beaches of Crete become more sustainable with the signature of Costa Nostrum
In a period of climate crisis, Costa Nostrum has managed to maintain the beaches of the island as a sustainable destination but at the same time to contribute to the overall upgrade of the tourist product of the region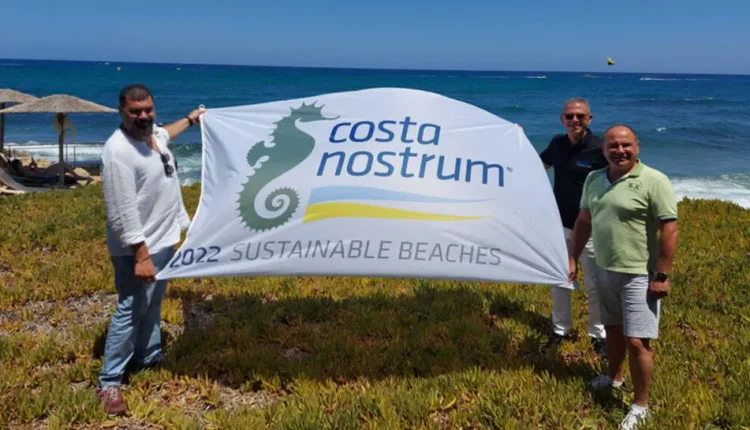 Costa Nostrum announced the certification of three (3) new beaches as well as the recertification of five (5) more for the current period, with a high sense of pride for the progress of the sustainable current in the wider area of Crete.
Specifically, as it has already announced in a previous publication for the beginning of the cooperation, the three new beaches that are certified as Sustainable Beaches Costa Nostrum belong to the hotel group Cactus Hotels in the Prefecture of Heraklion and in particular, are the beaches of Cactus Beach, Cactus Mare and Cactus Bay.
As part of this certification, Costa Nostrum created a video with footage, aerial and underwater, from the coastal area of the Cactus Hotels units, as well as an online flipbook with photos of the marine treasure that hides (and is waiting for us to discover it) the marine space of these hotel units.
Both the video and the online flipbook can be distributed to the guests of the hotel units, completely free of charge via email, as a thank you commemorative gift from their stay.
Five recertifications for 2022-2023!
Faithful to their "sustainable" appointment for yet another year, 5 beaches of the Costa Nostrum family emerge, as they succeeded in maintaining all the necessary objective criteria of certification.
These are the beaches of the hotels Apollonia Beach Resort & Spa, Creta Maris Beach Resort, TUI MAGIC LIFE Candia Maris, as well as the municipal beaches of Akti – Karteros of the Municipality of Heraklion and Agia Pelagia of the Municipality of Malevizi. We consider it a great success to maintain their environmentally friendly character as well as the sustainable benefits they offer to their bathers.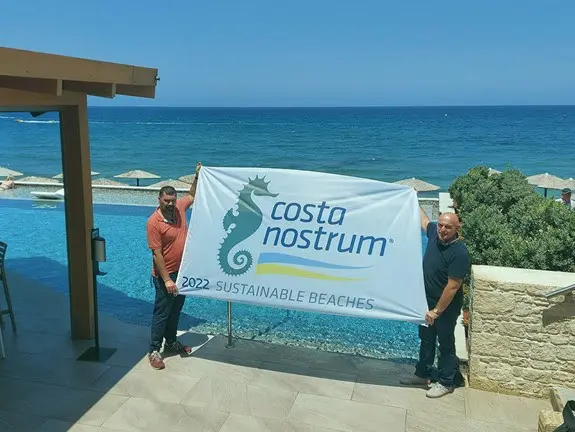 In a period of climate crisis, Costa Nostrum has managed to maintain the beaches of Crete as a sustainable destination but at the same time to contribute to the overall upgrade of the tourist product of the region, which makes its efforts a great successful project that we continue to launch.
Costa Nostrum's goal is a complete sustainable transformation, which will manage to lead it to new certifications but at the same time to the parallel development of a world based to a large extent on sustainable development, which for Costa Nostrum is the only way forward.