Supply Chain Awards 2022: Silver distinction for Alpha Bank and KPMG
The aim of the awards is to highlight the pioneering projects in the industry, to recognize innovation and excellence in the supply chain, highlighting the winners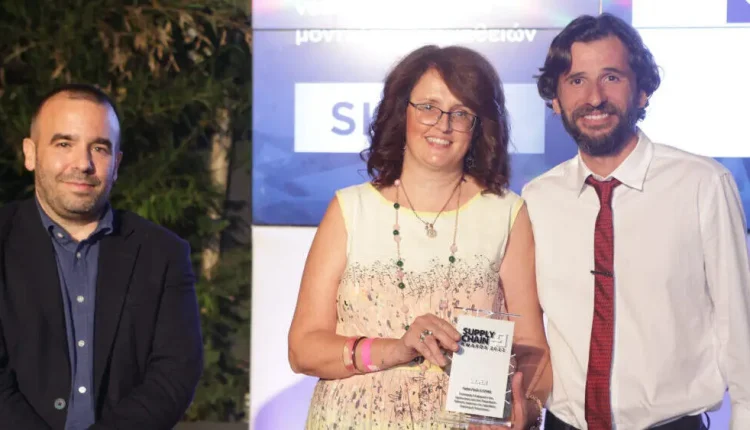 A very important distinction was won by KPMG and Alpha Bank, which won a Silver award at the Supply Chain Awards 2022 for the "Design & implementation of a new organizational procurement model."
Specifically, KPMG and Alpha Bank won the Silver award in the category "Sourcing & Procurement", which concerned the Change program in the Central Procurement and External Assignments Division of Alpha Bank for the Design and Implementation of a new organizational model.
The heads of Alpha Bank's Procurement Division, in collaboration with KPMG's specialized advisors in Greece, designed and implemented a modern organizational structure through which:
The optimal utilization of the Bank's capital expenditures and the parallel focus on its operating expenses are achieved, through cost reduction techniques.
The supply risk is evaluated whether it is related to the performance and capabilities of the suppliers or through the sound management of the expenses of the categories.
A new culture of change is cultivated and strengthened in the staff of the Management, which is focused on the development of strong ties and relationships with its internal (business units) and external customers (suppliers).
The development of lean Procurement processes and the introduction of automations are supported.
The annual Supply Chain Awards 2022 event took place on July 7 at House124. The award was received on behalf of KPMG in Greece by Dimitris Demetriou, Manager, Consulting and on behalf of Alpha Bank, Maria Sarantopoulou, Deputy Director of the Central Procurement Management and External Assignments Division.
The aim of the awards is to highlight the pioneering projects in the industry, to recognize innovation and excellence in the supply chain, to promote the winners of the awards, to use as excellent examples the efforts and projects of the winners, to communicate the available services, solutions and technologies that contribute to the sustainable development of businesses and create added value to the customer and honor the teams and managers whose efforts evolve the industry as a whole.
We implemented with our partners a multi-level project that contained the formulation of the vision of change, as well as the design and implementation of a modern organizational model. Focusing on the human factor, i.e. the procurement professionals who are the greatest wealth, the new structure enhances their skills by creating a single value chain with main pillars the management of the categories of costs, the utilization of the sources of supply and and the service of the "internal" customer. It is a great pleasure and honor for KPMG to have supported Alpha Bank's Procurement Department on this journey of "change", which we warmly thank for its high level of professionalism and cooperation.", stated Dimitris Demetriou, Manager, Consulting at KPMG.