Sunlight Group continues to expand with the acquisition of PBM
On April 29, Sunlight Group signed an acquisition agreement with PBM, where the former acquires 80% of the company, while its CEO Mr. Maurizio Pelloni retains a 20% stake and will continue to lead the operation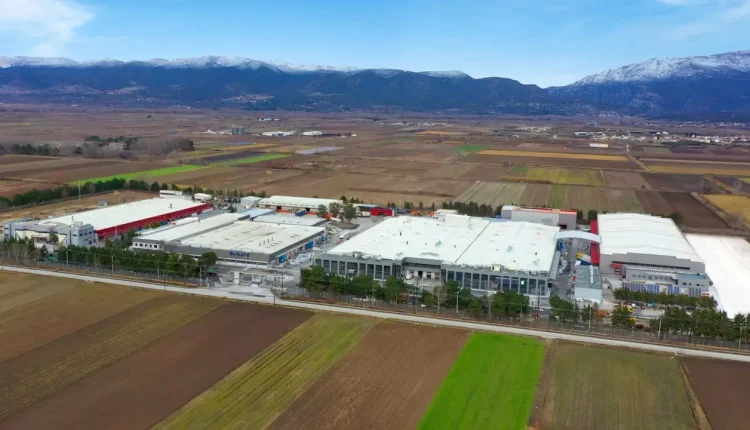 Sunlight Group Energy Storage Systems, a technology company specializing in integrated and innovative energy storage solutions for industrial and off-road applications, announces the acquisition of PBM S.R.L. It is an internationally recognized company-leader in the production of chargers for batteries and industrial electronic devices.
PBM S.R.L. has more than 40 years of experience in R&D and in the manufacture of innovative chargers for batteries and electronic systems. It is based in Vignola, Italy, where a state-of-the-art production unit operates, while IENE (the Institute of Energy for South-east Europe), a subsidiary of PBM, operates a component production plant in the San Giorgio di Piano area, near Bologna. PBM serves the global market of the major providers of energy storage solutions and original equipment manufacturers (OEMs) with a wide portfolio of quality products that includes battery chargers for forklifts, as well as chargers and industrial battery chargers.
The agreement between the two companies was signed on April 29, 2022 by Sunlight Group's CEO, Mr. Lambros Bisalas, and by PBM's shareholders. Under the agreement, Sunlight Group acquires 80% of the company, while PBM's CEO Mr. Maurizio Pelloni retains a 20% stake and will continue to lead the operation.
"We are pleased to announce the signing of this agreement that strengthens our long-standing cooperation with a trusted supplier, such as PBM. We become part of PBM's future and are committed to supporting Maurizio and his capable team in their efforts to implement their vision and ambitious plan for independent growth, and to expand both PBM's product portfolio and clientele of the company. Sunlight Group's expansion program focuses on value creation by supporting the autonomous development of the companies in which we participate and at the same time strengthening our position on a global level. This acquisition brings us one step closer to creating a sustainable, efficient and complete battery value chain – a key factor in the transition to an all-electric future.I would like to welcome the PBM team to the Sunlight Group family. As a strategic investor in the company, we seek to help them maximize their potential and achieve their goals, regardless of PBM's relationship with Sunlight, while at the same time we will explore synergies in R&D and other partnerships.", said Mr. Bisalas.
Following the acquisition of Technoform at the end of 2021 and the acquisition of 78% of Sunlight Italy, Sunlight Group continues to implement its dynamic business plan of 560 million euros. The five-year plan aims to expand the company's production potential in lead-acid and lithium-ion batteries and energy storage systems, as well as to develop its supply chain and sales network. To this end, Sunlight invests millions in its facilities in Greece and abroad. Investments in equipment, automated production and assembly lines, Research & Development, human resources, as well as Mergers & Acquisitions.