Sungold Solar achieves another milestone as its Hi-Power Series aces the IEC 63163 test
Its high-power portable solar panels are made of ETFE material and feature a waterproof IP67 rating.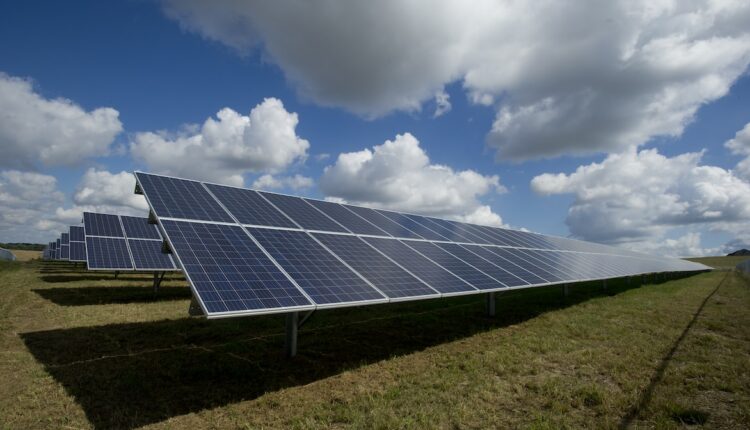 Sungold Solar, a leading solar panel manufacturer with 15 years of experience in the solar industry, is proud to announce that its Hi-Power series of high-power portable solar panels have passed the IEC 63163 test. The IEC 63163 standard, promulgated by the International Electrotechnical Commission (IEC), is specifically designed for consumer-grade PV designs that require durability testing under repeated deployment, multiple drops, and forces.
Speaking on the occasion, a spokesperson from Sungold Solar said, "We are extremely proud to share that our high-power solar product series has cleared the IEC 63163 test. This achievement is a testament to the quality and reliability of our Sungold Hi-Power series, and we are confident that it will meet the needs of our customers for years to come."
The Sungold Hi-Power series is composed of ETFE material, which provides outdoor weather resistance and excellent durability. It extends the life of the solar panel and provides high protection performance. The laminated outer film is highly resistant to UV rays and has good light transmission. The product has undergone rigorous waterproof testing by the authorities and is optimal for extreme outdoor conditions, making it the perfect choice for emergency power, hiking, camping, and other consumer scenarios.
With a maximum power of 400W, a solar cell conversion efficiency of 22.00%, and a lightweight design of only 12.6 kg (27.78 lbs), the Sungold Hi-Power series is suitable for a wide range of applications. It is equipped with MC4 waterproof connectors and is available with small Anderson, DC, MC4, and other easy-to-use connectors, making it ideal for use with high-power portable energy storage.
Sungold Solar has consistently maintained the high-quality and reliability of its products. The fact that Hi-Power series has passed professional tests fully demonstrates Sungold Solar's technical advantages and comprehensive strength. The 5-year warranty is a testament to Sungold's confidence in the quality, durability, and longevity of its products.
"At Sungold Solar, we are committed to providing our customers with the best possible products and services. We have been in the solar industry for over 15 years, and our experience and expertise have allowed us to develop innovative solutions like the Sungold Hi-Power series. We believe that this product will change the way people think about portable solar power, and we are excited to see it in action," adds the spokesperson from the company.
To maintain its position as a leading player in the solar industry, Sungold Solar is committed to continuous investment in research and development. The company is dedicated to advancing its technology and products to stay ahead of the competition and meet the ever-changing needs of its customers. By investing in innovation and cutting-edge technology, Sungold Solar aims to provide top-quality and durable solar products to customers all around the world, while also promoting sustainable and environmentally friendly energy solutions.
Sungold Solar's commitment to quality and innovation has made it a trusted leader in the solar industry. The Sungold Hi-Power series is the definitive choice for high-powered portable solar panels, providing consumers with more powerful evidence of its excellent performance. So, go outdoors, go green with Sungold Solar.