Station F actively supports female founders this year
The third cycle of the Female Founders Fellowship program will empower 16 female founders and co-founders of Startups who have stood out for their work in the global ecosystem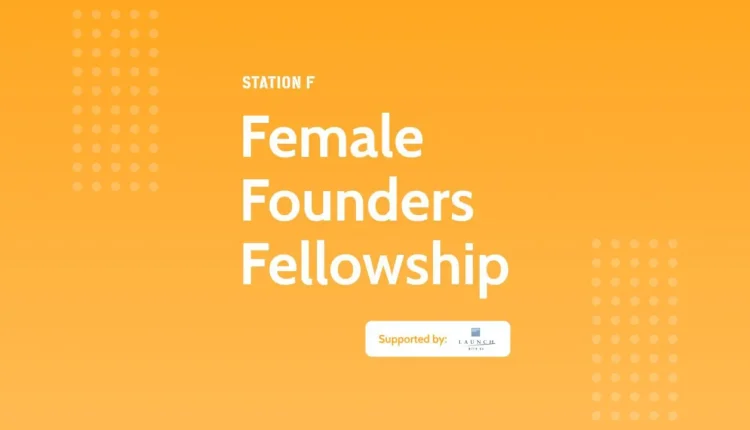 STATION F, the world's largest Startup campus based in Paris, announced the launch of the third cycle of female Founders Fellowship, which brings together 16 female entrepreneurs. The Female Founders Fellowship is the STATION F program designed to enhance the work of female founders who have stood out for their work through support initiatives, workshops and mentoring.Every year, 15-20 Startups that have shown strong potential are selected by STATION F to participate in the six-month program aimed at empowering their founders.
"The ecosystem continues to change little by little in terms of highlighting and financing companies founded by women.From the very first moment the Female Founders Fellowship provides as much support as possible to female founders to create role models in different sectors and industries that will inspire the next generation of entrepreneurs," said Marwan Elfitesse, Head of Programs & Services for Startups at STATION F.
With diversity at the core of its mission, among the more than 1,000 Startups within the STATION F campus, 45% of Startups have been founded by female founders. For the second year in a row, STATION F is partnering with Goldman Sachs' Launch with GS initiative to support the Female Founders Fellowship program as well as secure additional resources.
"We are excited to continue working with STATION F for the Female Founders Fellowship this year. STATION F's commitment to empowering Startups in Europe creates more opportunities for women in the venture capital ecosystem. Through this partnership, we look forward to working with some amazing founders as they grow their companies.", said Seun Toye Kayode Vice President and Head of Launch with GS initiative in the EMEA region (Europe, Middle East and Africa).
In detail, the founders who will participate in this year's Female Founders Fellowship
•Sophia Alj, co-founder of Chari
•Clarisse Hagege, co-founder ofDFNS
•Hajer Gorgi, co-founder of Flitter
•Katia Kuseke & Noëlla Ligan, co-founders of Fresh Afrika
•Irina Agafonova, co-founder of Game Academy
•Emma Butler, founder of Intimately
•Amélie Quilichini, co-founder of Kolibri
•Hyojeong Kim, founder of Nomadher
•Adèle James, co-founder of Phagos
•Camille Bouget, co-founder of Scienta Lab
•Salma Bakouk, co-founder of Sifflet
•Delphine Lau, co-founder of Stooly
•Victoria Duben, founder of Viewst
•Amicie Monclar, co-founder of Zephalto
•Ava Cavaglione​​, co-founder of Shary