Sona raised 6,2 million euros for the management of deskless workers
The company has developed a platform that saves the cost of remote work, covering the needs of the staff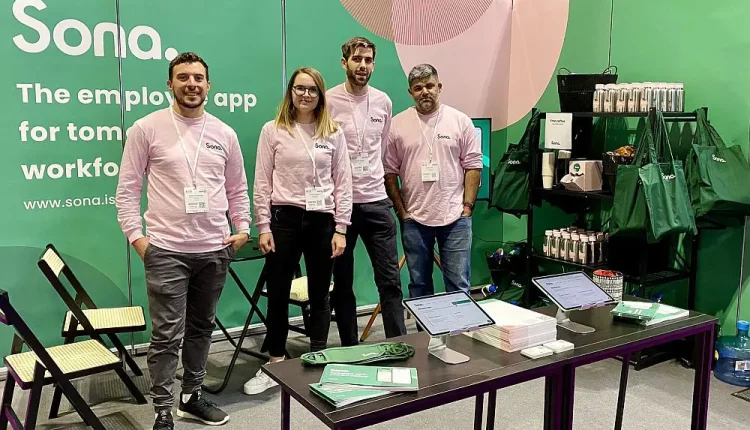 Sona raised about 6,2 million euros for the management of remote work in a second round of funding in just 4 months. The round was led by Google's Gradient Ventures, while distinguished angel investors participated. Existing investors of the fast-growing Startup include Monzo's founder, Tom Blomfield, the early-stage VC Speedinvest, among others, while the angel investors involved include Anthony Danon (partner in Cocoa).
Sona, which was founded in 2021, combines the power of modern workforce management software with a user experience that simplifies and centralises everyday work tasks for frontline workers, who typically spend most of their day away from a desk.The tech is specifically designed for employees who are involved in sectors such as health and social care, retail, hospitality and the voluntary sector – sectors that have been calling out for this kind of innovation.
With Sona, employees can access vital functions such as scheduling, shift allocations, attendance records, and one-to-one and one-to-many communication with a tap on the app. The London-based Startup is accelerating fast. In just 6 months it has built and launched the platform to an early set of customers, covering over 10,000 deskless workers within the UK and Ireland.
Although deskless workers are estimated to consist 80% of the global workforce, it's a cohort that has been underserved – according to Sona, just 1% of funding for enterprise software is dedicated to developing technology for employees in frontline jobs. Now with the digital transformation accelerating, there are changing attitudes towards frontline work and how people and operations can be better managed.
Many work tasks which typically involve multiple disconnected systems and manual processes (often including WhatsApp groups and paper chains). By consolidating them, Sona helps companies reduce staffing agency spending by 35%, fill 70% of available shifts within 24 hours, and save managers about five hours a week.
Founded by serial entrepreneurs Oli Johnson (Harvard Business School MBA graduate), Steffen Wulff Petersen (ex HelloFresh, Payleven/Sumup and Lazada) and Ben Dixon (CTO), the company currently employs 18 people in ten countries. With this new funding, the team wants to triple in size, focusing in engineering and product development.