Second Sustainability Hackathon by Lidl Hellas and Laskaridis Foundation
Those who have an idea, which they want to develop in an acceleration phase, on issues related to sustainability and entrepreneurship, can participate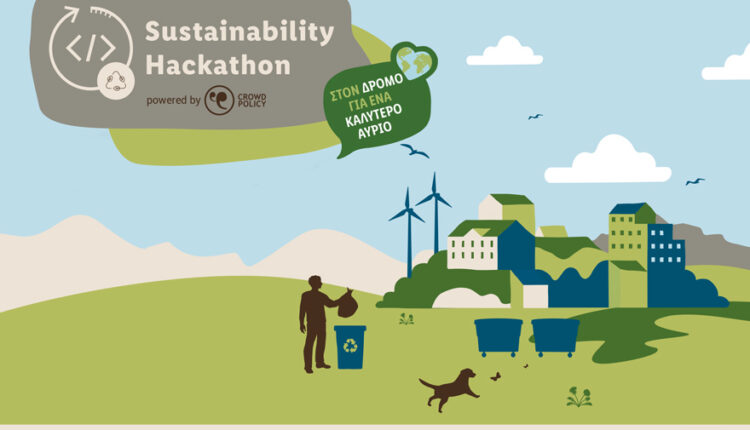 Lidl Hellas and the Athanasios C. Laskaridis Charitable Foundation announced the launch of the second open innovation action, with the technological and organizational support of Crowdpolicy, within the framework of the national campaign "Greece Without Single-Use Plastics" and under the auspices of the Ministry of Environment and Energy.
The aim is to activate society and businesses to create original applications and solutions that utilize technology to contribute to a sustainable everyday life.
The Sustainability Hackathon, which will take place on April 15-17, 2022, is open to engineers, developers, economists, analysts, environmentalists, researchers, students and business executives, individually or in groups, but also in general to anyone who has an idea on issues related to sustainability goals and entrepreneurship and is interested in developing an integrated application.
The event will support participants to form groups and work together to develop and present their idea. The teams and the solutions that will be distinguished will have the opportunity to be supported for 5 months for the development of their solution in productive application (acceleration phase), while in November 2022 the winning idea will be announced in the context of a relevant event.
Those interested can visit the official website of the event to view all information regarding the Sustainability Hackathon and register until April 14, 2022.
Any interested natural person, group or company can participate in the Marathon in the following ways.
First of all, by giving issues / problems / challenges for solution, related to sustainability, education and entrepreneurship, which are interested to develop in an integrated application (consultation platform).
Moreover, by developing original methodologies and applications that address these challenges (contestants).
Finally, by supporting this effort (mentors, supporters, public organizations, companies, collective bodies).
Also, interested parties have the opportunity to participate on March 22, 2022 in the online Open Day of the Sustainability Hackathon, where the goals of the Marathon, the thematic units, its flow during the 3 days of the event, as well as the accelerator will be updated and presented.
It is noted that this action is part of REset Plastic, the Schwarz Group's international strategy for plastics, in which Lidl Hellas participates and specifically in the field of action REsearch.