Schneider Electric: Silver Sponsor for Cloud and Data Centers Enterprises
The company, a pioneer in digital transformation, energy management and automation, actively participates and supports the "Digital Business Cloud - Data Centers and Digital Transformation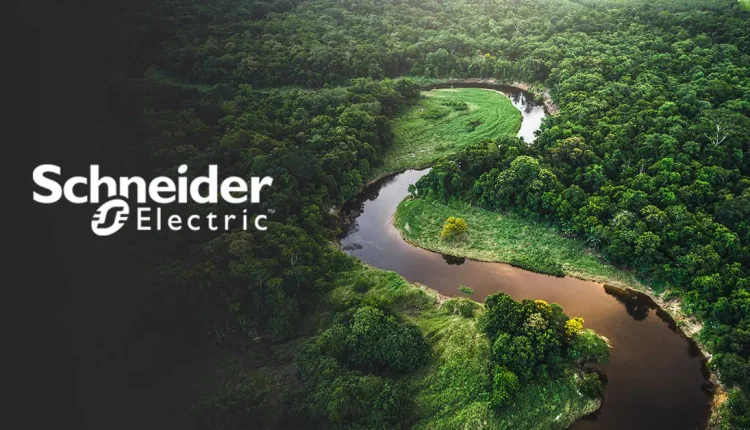 Schneider Electric, a pioneer in the digital transformation of energy management and automation, participated as a Silver sponsor, in the second Conference "Digital Business Cloud – Data Centers & Digital Transformation", organized by Smart Press.
Digital Business: Cloud – Data Centers & Digital Transformation was conducted digitally and was aimed at those who wanted to understand trends, evaluate developments and take advantage of the growth opportunities presented by Digital Business.
Mr. Athanasios Tsikogias, Data Center Solutions Architect Greece – Cyprus – Malta of SE represented Schneider Electric in the context of the "Data Centers of the Future" section. In his statement, Mr. Tsikogias focused on the propensity of businesses to invest in sophisticated IT infrastructure, as well as on the importance of their transformation, always taking into account sustainability, which will ensure their operation in perpetuity.At the same time, Mr. Tsikogias analyzed the 4 main pillars of Schneider's vision regarding data centers (Sustainability – Efficiency – Adaptability – Resiliency), and referred to specialized products and solutions by Schneider Electric, which contribute to the creation of the "data centers of the future."
In the context of the conference, the topics that dominated the presentations were trends from the global Cloud/ Data Centers market, the role of Edge Computing, Big Data, AI, Deep Learning and Analytics, how to make the best choice of cloud services and investments in Data Centers in Greece and their future.Additionally, the shift of businesses to the exploitation of data, the importance of digital transformation in today's business, risks and challenges in the age of Digital Transformation, Digital transformation of the state and business opportunities – Startups – financing.