Sunlight: Green innovative solutions for lead recycling
The activity of the energy technology and storage company shifts the interest in recycling and the implementation of the business model of the circular economy with the aim of recycling 80% of lead-acid batteries by 2030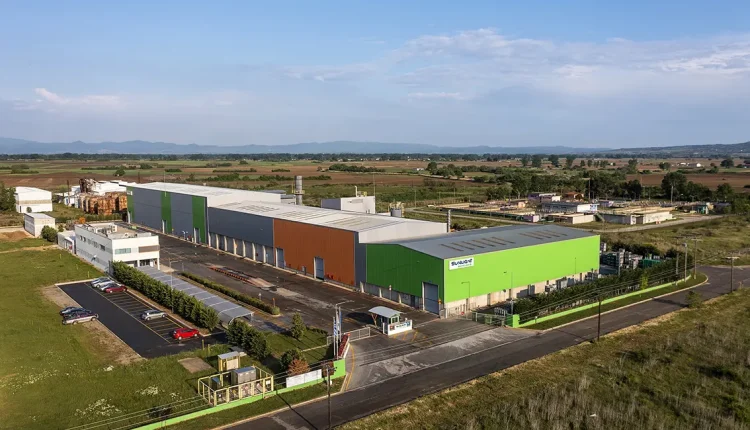 On the occasion of the 50th celebration of the World Environment Day on June 5th, Sunlight Group Energy Storage Systems, a technology company specializing in integrated and innovative energy storage solutions, announces its plans to more than double the annual production capacity of the recycling plant operating in Komotini, by 2025: from 45,000 tons of soft lead and lead alloys to 100,000 tons.This expansion brings Sunlight's recycling plant to the top of its kind in terms of the production of a single plant, as it will now be among the largest producers of secondary lead in Europe.
Sunlight Group's Battery Recycling Unit is the most modern lead-acid battery recycling plant in Europe, certified by the EMAS (Eco-Management and Audit Scheme) of the European Union. It has been operating since 2014 and can recycle up to 25,000 tons of used batteries per year.It employs more than 80 people and supplies Sunlight's main production unit in Xanthi with more than 50% of its raw material needs, significantly reducing the use of natural resources and strengthening the company's supply chain.
Sunlight's recycling activity and the implementation of the circular economy business model are fully in line with the EU's ambitious targets of recycling 80% of lead-acid batteries by 2030. They also honor the motto of this year's 50th celebration of World Environment Day, #OnlyOneEarth.
Sunlight is committed to further contributing to a more sustainable future by investing significantly in its recycling plant in order to increase its production capacity and maintain even more natural resources. The company will invest a total of 9 million euros in the coming years for building facilities, adding equipment and staff.By installing automated processes, machines and systems, and increasing the workforce to 110 people, by 2025 Sunlight aims to more than double the production capacity in soft lead and lead alloy rods from 45,000 tons per year to 100,000 tons. The investments are part of the general business plan of the company to expand its activity in its facilities in Greece and abroad.
"We are proud to operate one of the best recycling plants in Europe and we look forward to expanding our operations. Our aim to more than double the production capacity of the recycling plant responds to key EU sustainability needs and helps Greece achieve the country's recycling targets.At the same time, and within the framework of the circular economy model that we apply, we are preparing to increase and enhance the supply of the production unit in Xanthi with raw materials-products of our own recycling. And at the same time, we are delivering on our commitments on ESG issues. This is an investment that benefits everyone, and especially the environment, which we are called to protect and preserve for future generations.", said Dr. Athanasios Karakatsanis, Recycling Production Manager at Sunlight Group.
Sustainability is at the heart of Sunlight's operation, which is committed to supporting the transition to a purely electric, zero–carbon future. To this end, it produces and distributes innovative and sustainable energy storage solutions, implements relevant initiatives and actions, and operates with respect to the environment.In the same context, and while demand is increasing, Sunlight Group's R&D team is looking for the best possible option for recycling lithium-ion products as well.