Ometria: 19 Angel and Private Investors Participate in UK-based e-Commerce Intelligence Startup's $1,5mn Seed Funding Round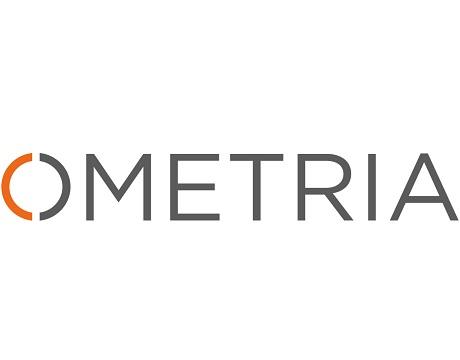 UK-based ecommerce intelligence startup Ometria has closed a seed funding round of $1.5mn, attracting the support of some of London's most successful entrepreneurs and investors in the ecommerce, retail, technology and SaaS spaces.
The $1.5m investment comes from a number of high-profile angel investors including Alastair Mitchell and Andy McLoughlin, co-founders of Huddle, as well as Shutl's Head of Marketing, Guy Westlake and Chief Digital Officer at Travelex, Sean Cornwell. Tim Jackson, the founder of QXL, and Kelkoo founder Phil Wilkinson have both invested. Charles Grimsdale – partner at Eden Ventures – and Ned Cranborne and Shan Drummond – partners at Samos Investments – are also among the individual investors contributing to the seed round. Former eBay and TalkTalk executive Elisabeth Ling, now VP Digital at online retailer AlexandAlexa.com, has invested and now joins the board of Ometria. Ecommerce guru Dr. Mike Baxter, and Terry Parsons, the CTO of 192.com, have also both invested and become formal advisors and members of the senior Ometria team.
Also in the round participate: Mario Branciforti, Director of M&A at Symantec, and according to the official announcement he will be joining Ometria's senior management team "at the appropriate time", Chris Mairs, Chief scientist of Metaswitch Networks, Michael Dent, Founder and CTO of What3Words, and Director of Liberty Tech, Maria Dramalioti-Taylor, Founder of AngelLab, ex-VC, David Ryan, TMT CEO and long-time angel investor, Kevin Chong, Co-founder of Beacon Capital and angel investor in technology and ecommerce companies, Steve Mountain, Co-founder of Beacon Capital, experienced entrepreneur and investor.
The investment round will be used to grow the Ometria team, and to further develop the actionability layer of the platform.
Formed in February 2013, Ometria was set up by four serial entrepreneurs – Ivan Mazour (CEO) and Djalal Lougouev (CFO), the founding partners of Innova Kapital; and James Dunford Wood (COO) and Alastair James (CTO), the founders of Adnet Digital Media.
Ometria's platform helps online retailers grow quickly and profitably by attracting better customers and understanding their existing ones, and by providing both insights and actions relating to visitor behaviour and product performance. The real-time platform is aimed at mid-sized retailers who want to boost customer loyalty and maximise performance from their product range.
The platform gives clients the ability to use segmented customer groups for their marketing, to use customer lifetime value to determine which channels are sending the best customers, and to get a clear picture on which products to merchandise to maximise profitability.
Ometria is compatible with the most commonly-used ecommerce platforms including Magento, Shopify and Hybris and clients are given a 28-day free trial and are then charged on a monthly subscription basis.
The startup helds offices at Mayfair and Moscow, Russia and consists of a global team of twelve currently includes developers, data-experts and programmers from across the world, including staff from Israel, Uzbekistan, Russia, Croatia and Portugal.