Office Line: "Microsoft Partner of the Year" for the 4th consecutive year
The only Greek company that achieves this global recognition, for four consecutive years, which makes it the ultimate partner of Microsoft in Greece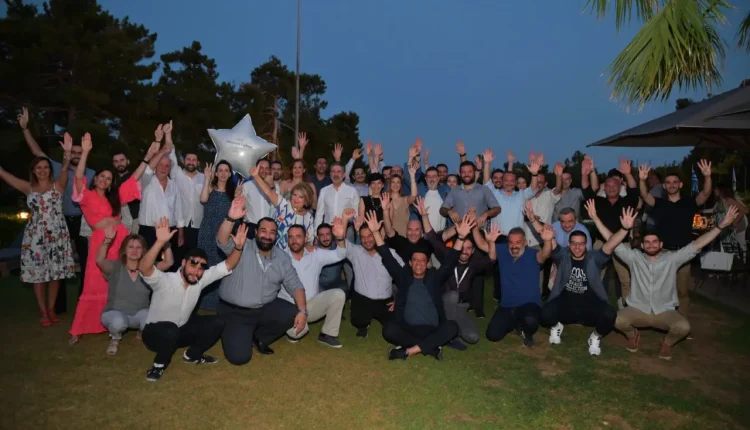 Office Line with great pride announces that it has been awarded for the fourth consecutive year "Microsoft Country Partner of the Year 2022" for Greece! This is a unique distinction with a special significance, as it is the only company in Greece and one of the few worldwide that achieves such an important recognition, for four consecutive years.
This award is the culmination of the excellent services provided by Office Line and the implementation of the largest migration and modernization projects, in Microsoft Azure, in large organizations in Greece and abroad. The specialization and continuous development of the company's people were the most important factors that led to this success, helping in practice many businesses to evolve technologically, improving and upgrading in this way their operation.
The people of Office Line, combining their proven experience and know-how, were the main helpers of the company in the realization of its vision to provide integrated services to its customers.At the same time, an equally important factor, which brought this unique recognition on a global level, is the acceptance of the market and our customers, who, assessing with high criteria the reliability of Office Line, entrusted us with the journey of their digital transformation.
"2022 is a special year for Office Line, as we celebrate the 25th anniversary of our establishment and we are pleased to announce that we are awarded for the fourth consecutive year "Microsoft Partner of the Year" for Greece. These 25 years have helped us build the best technical expertise and experience by offering digital transformation solutions for businesses, utilizing exclusively Cloud technologies. This is the main reason why we achieved this very important distinction", said Panagiotis Kouris, CEO of Office Line.
Continuing, the CEO of the company, stressed: "Our main goal is to provide quality services to our partners, focusing on specialization. Through this strategy we have managed to acquire high know-how and develop a customer-centric approach, building long-term relationships with our customers.Consequently, for all of us at Office Line, the distinction as the most important partner of Microsoft, for Greece, for four consecutive years, is of unique importance, as it confirms in the best way our specialization in the field of cloud. That is why it is for us an inspiration and an incentive for even greater successes in the future."