New Xiaomi store in River West – The first with IoT operation in CE Europe
This is the third Xiaomi store to inaugurate in Greece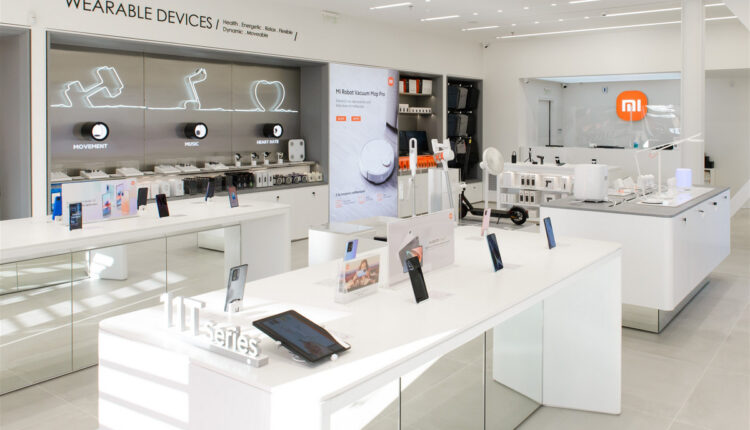 Xiaomi and Info Quest Technologies, Xiaomi's authorized distributor in Greece and Cyprus, have launched the new Xiaomi Store waiting for Xiaomi Fans at the River West shopping center in Egaleo. This is the third Xiaomi Store in Greece, which significantly enhances the company's vision to make innovation accessible to everyone.
The new Xiaomi Store is the first in the region of Central and Eastern Europe in which the company's new "IoT concept" is implemented, that offers an rich, interactive experience to visitors. There they can get to know all the smart devices of the Xiaomi ecosystem, participate in presentations and trainings in the special Unboxing area and see new products that will soon be available in the market.At the same time, all the local services of the company, such as Exchange Mi for the purchase of a new device by returning their old one and the Service Mi for Mi, will be available. Finally, the store will also function as a point of delivery of products for service and pick up points for purchases from the online store.
"The creation of a new, renewed Xiaomi store in Athens is a practical expression of our gratitude to Xiaomi Fans of Greece for the trust they show in our products and the leading position they have given them in the market.Our company works tirelessly to offer people all over the world an advanced ecosystem of smart products that make users' lives very easy and, at the same time, fun, offering them great experiences. We warmly thank our partner, Info Quest Technologies for its cooperation and contribution to the achievement of our goals.", said Andrzej Gladki, CEE and Nordic Region Deputy General Manager of Xiaomi, during the inauguration ceremony that was held on January 20th.
"Today we are inaugurating another Xiaomi Store, with its innovative Xiaomi products, which opens a window into the future. Its visitors have the opportunity to admire how the "smart home" works and how the internet of things changes our daily lives.", stated Theodoros Fessas President of Quest Group.
The inauguration of the new Xiaomi Store was celebrated with interactive actions for Xiaomi fans, such as test drive with the new Mi Electric Scooter 3 on a controlled route, presentation of the Mi Robot Vacuum Mop Pro smart cleaner and live prize draws with rich gifts, following all the necessary measures to avoid the spread of Covid-19.