The Swedish Altris raised 9.6 million euros for sustainable batteries
The Startup is building a sustainable future with its own rechargeable and highly economical eco-friendly batteries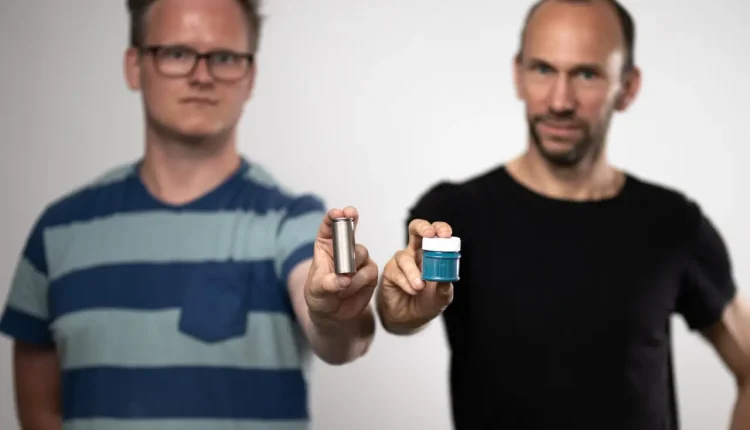 The Uppsala-based company Altris AB, that offers sustainable sodium-ion batteries, has just secured 9.6 million euros in a new funding. Great interest was shown throughout the round from investors such as Molindo Energy, Northvolt and EIT InnoEnergy. A combination of new investors and existing investors closed the round.
Altrius, founded in 2017, specialises in producing highly sustainable cathode materials for rechargeable sodium batteries. The company was founded with the belief that in order for a truly sustainable future to be realised, safer, more environmentally friendly and affordable batteries are vital.
Altrius produces pioneering high-performing sodium-ion cathode materials made from entirely sustainable and low-cost materials that are available in abundance, without any cobalt, nickel or copper. Altris also uses an innovative and patented manufacturing method for Fennac that is low-cost and more environmentally friendly compared to the alternatives.
The company sells Fennac to battery-cell producers, which can use existing lithium-ion manufacturing processes and equipment to produce Fennac-based batteries. This simple transition enables a smooth adaptation, a quick scale-up of sodium-ion battery production, and a fast market introduction. Altris supports cell manufacturers in this transition with samples and material expertise to develop Fennac-based batteries and in-house competence in sodium-ion battery manufacturing.
The new funding will be used to supercharge Altris's production scale-up of Fennac to 2,000 tonnes, enabling 1 GWh of sustainable batteries and further research and development of sodium-ion batteries to take place.