$1.4 Million funding to Support Expansion of Philadelphia-Based Digital Marketing Agency customedialabs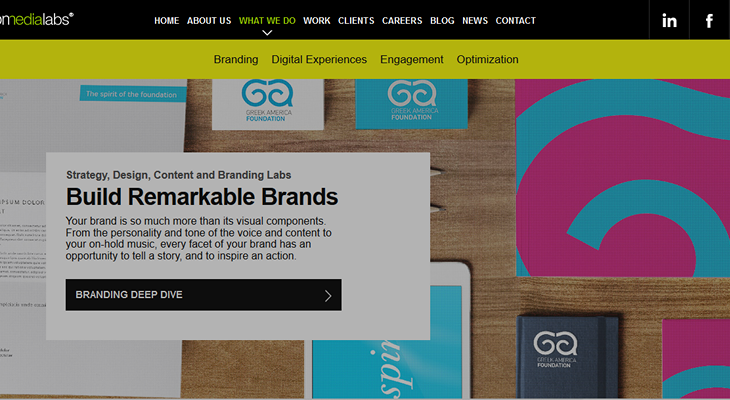 A European fund is investing €1.3 million ($1.4 million) in Philadelphia-Based customedialabs, a digital agency that specializes in providing disruptive sales and marketing services and SaaS solutions to a host of global clients, including several Fortune 500 customers.
The investment by the Elikonos Fund, based in Luxembourg and administered by its Greek partner First Athens, will support the further commercialization of the company's products and agency services with an emphasis on bringing to market its proprietary momencio software, an innovative platform for the events and sales markets.
The Pennsylvania-based company currently has 20 employees at its Philadelphia headquarters and 40 at its European headquarters in Larisa, Greece.
The investment will lead to 60 new positions in Philadelphia and more than 50 new jobs in Greece, adding a total of 135 new jobs and thus tripling its workforce by 2018.
Manos Sifakis, founder and CEO of customedialabs heralded the investment as a major stamp of approval of the company's work from an international investment fund and said the investment will help his company stimulate growth in the North American and European markets, while simultaneously bringing new jobs to both the United States and cash-strapped Greece at a time when unemployment in the country is more than 25%.
"For us, this new partnership goes beyond spreadsheets and balance books as it enables us to continue with our plan to build customedialabs into a strong global agency serving clients throughout the world, while simultaneously expanding our footprint in Philadelphia and Larisa with new job opportunities. Tripling our work force means tripling the number of families that we are supporting with solid work and a solid future," Sifakis said.
Takis Solomos, Partner and Co founder of First Athens added : "We are proud that we can help in the expansion of the business of customedialabs in the USA and Europe. customedialabs is unique in producing enterprise-level, high-tech sales and marketing solutions with a strong user centered experience in Greece that are in extreme demand from global brands. We are confident that with this round of financing customedialabs will expand its footprint in the markets of operation, commercialize its proprietary technology and create value add jobs in both Greece and the US."