Neurus: Buying Marine Fuels with the Power of Analytics & AI
Nikolas Gikas, CEO and Kelly Dritsa, Partner and Marketing and Communications Director of Nereus Digital Bunkers spoke exclusively to STARTUPPER. GR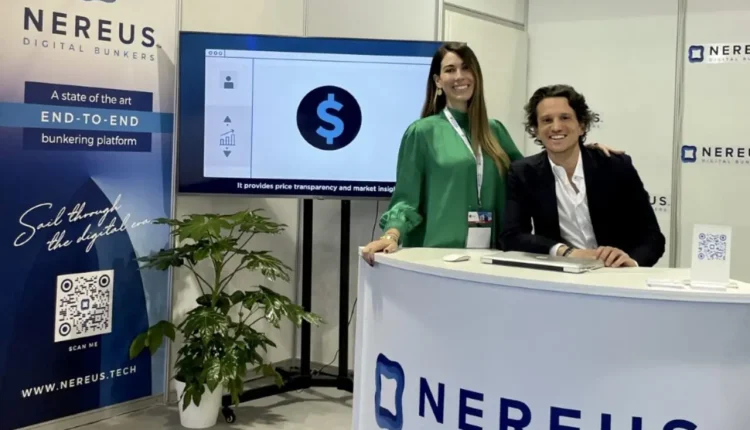 "We have created an algorithm that predicts that oil forecasting will move in the near and distant future with a success (accuracy) of 73%, which means that the cost of purchasing fuel is reduced by 7 percent and in addition the workload will be reduced by 30%", pointed out Nikolas Gikas, CEO and Kelly Dritsa, Partner and Marketing and Communications Director of Nereus Digital Bunkers at STARTUPPER. GR, in the framework of the event "Posidonia 2022."
Nereus Digital Bunkers has created an innovative platform related to the management, research and sale of marine fuels called NEREUS. Through the NEREUS platform, a complete solution and a set of services are offered that respond to modern digital trends, simplifying and optimizing the process of research and purchase of marine fuels (automatic documentation).
Our vision is to be a new, modern and flexible partner that listens to the needs of shipping companies.
The innovative platform of Nereus Digital Bunkers (NDB) is addressed to shipowners and charterers who want to organize with transparency but also with cost savings the oiling of their ships by choosing the appropriate ports but also at the time for the next oiling.
"We have had the opportunity in these five days to present our product and get to know a large part of the global shipping community which has shown great interest. We are happy to have had the opportunity to participate in this year's Posidonia, which were the largest in their history and attracted even more visitors than ever before showing that Greece can and should be the center of global shipping, not only because Greek shipowners own the largest fleet in the world but also because shipping companies such as ours are developing in our country.As a Greek company that has now entered the shipping map, we are very happy that we had the opportunity to have a presence in this year's Posidonia and of course we want to thank the organizers for their support and for the excellent organization", they pointed out.