PayFit raised 254 million euros for fintech solutions in HR
The Fintech provides its services, specially adapted to small and medium-sized enterprises, calculating salaries and other criteria.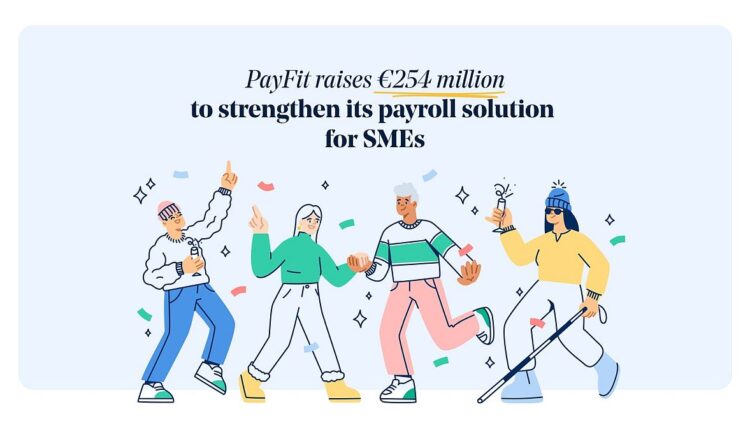 PayFit, a fintech payroll and HR management solution for SMEs raised 254 million euros in a a Series E funding round. It is a record-breaking amount for a French HR Startup, while with the new capital, PayFit reaches valuation of 1.82 billion euros, which means that the French company now officially belongs to the unicorn club.
The funding round was led by General Atlantic, with the participation of existing investors Eurazeo, Bpifrance and Accel Ventures. PayFit plans to use the new funds to recruit additional talent, accelerate the development of new innovative products and increase its market share across Europe.
The company's mission is to simplify payroll and human resource management, which has become even more important in the context of the COVID-19 pandemic with the new data and the problems they bring to companies in terms of human capital management. 
The company specifically provides a next generation payroll solution that automates complex and time consuming processes. PayFit's proprietary platform allows HR managers, CFOs and business owners to easily perform payroll calculations in demanding markets, which is a key differentiator from other companies in the industry.
Since its inception in 2015, PayFit, based in France, has gained more than 6,000 customers and has raised 179 million euros to date, before completing this funding round. In March, it closed another 90 million euros Series D funding round, which supported product innovationthat it has recently launched, while hiring 300 new employees, strengthening its leadership in the European human resources technology sector.
PayFit has also expanded into three major European markets – Germany, Spain and the United Kingdom – and plans to increase its more than 700 current employees to more than 1,000 within the next 12 months. The company, having expanded its activities abroad, has recruited senior executives in critical and key positions covering technology, finance, business and more.
PayFit will finally use its new funding to deepen its penetration of existing markets, invest in its core automated payroll software offering and continue to expand its solutions, combining leaves, absences and expenses with performance review functionality, among other features to be released later this year.