Microsoft Sustainability Accelerator for Sustainable Greek Startups
Interested Startups can submit applications online, until February 19, 2022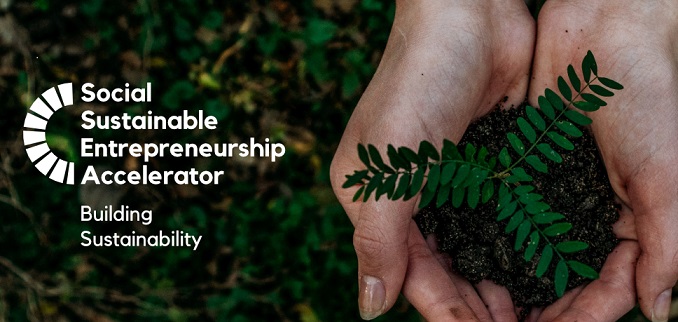 Microsoft undertakes initiatives in order to contribute to the development of the Greek innovation ecosystem and to enhance the prospects of Greek Startups and their competitive advantages in the field of sustainable development.
In this context, it organizes, in collaboration with Startup Pathways, the first Social Sustainable Entrepreneurship Accelerator in Greece, a 3-month acceleration program, which aims to prepare Startups to integrate at least 4 of the 17 United Nations Sustainable Development Goals into their operation.
Part of the accelerator is the Social Sustainable Entrepreneurship Forum, an open,to the public, Forum that will host business leaders from Greece and abroad, as well as Startups that have been distinguished in the field of Sustainability, that will share best practices, methodologies and actions that support the value of the 17 Sustainable Development Goals and how to integrate them into a company's strategy.
During the Accelerator, the 12 Selected Startups will attend workshops, be trained in sustainable development practices, while they also have networking opportunities with executives specializing in the field of sustainability. In addition, they will join the "Microsoft for Startups – Founders' Hub" program, through which the Company enhances the growth prospects of Startups that have designed and successfully implemented high-end technologies and have international expansion as their direct objective.
Upon completion of the Social Sustainable Entrepreneurship Accelerator, the participating Startups will be able to prepare their Sustainability Action Plan and present it to an Evaluation Committee, consisting of Microsoft executives, entrepreneurs and investors (VCs), while they will prepare their first Sustainability Report.
The Program is funded by Microsoft, organized by Startup Pathways and addressed to Startups that are in the MVP stage, with a clear intention of achieving the Social Entrepreneurship Goals, even if it is not their primary goal.Also, Startups that are active in fields such as smart cities, green energy, education, med tech, diversity and inclusion, food waste, agro, diversity and inclusion, etc. and to those that develop or make available digital technology products or services.
More on terms, conditions and criteria for participation and online submission of the application, here.