ING and Boursorama: Memorandum of Understanding to offer banking solutions to ING's retail customers in France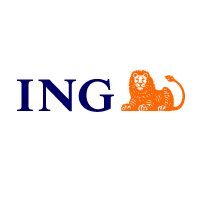 ING and Societe Generale announced that a Memorandum of Understanding was signed on 31 January between ING and Boursorama (subsidiary of Societe Generale) to offer banking solutions to ING's retail customers in France. The intention of both parties is to reach a definitive agreement in April 2022 at the latest.
The exact scope of the definitive agreement remains to be specified and would concern daily banking (current accounts and cards), savings and investment products (assurance vie & brokerage). The ING France retail lending portfolio (mortgages and consumer loans) will not be part of the agreement. Mortgages will continue to be managed by ING. Maintaining consumer loans at ING is under consideration.
ING and Boursorama will collaborate in the coming period to offer an alternative banking solution to ING's customers, adapted to the different products. ING's customers will have the possibility of becoming customers of Boursorama benefiting from smooth journeys and from promotional offers according to products.
ING customers do not have to take any action at this time. They will be informed individually before any change concerning their products.
ING has been active in the French retail banking market since 2000 as an online bank. In December 2021 ING announced that it will leave the retail banking market in France in order to sharpen the focus of its business portfolio. For around 460 employees working for ING Retail France a social plan was agreed with local unions that has been approved by the French Ministry of Labour.
ING continues its Wholesale Banking activities in France, with a focus on strengthening its position and the ambition to be the go-to-bank for sustainable finance.