Logitech: The new Brio 300 Webcam makes life easier for remote workers
This is a series of small-size, plug-and-play 1080p webcam with auto light correction, noise-reducing mic, and USB-C connectivity. for more natural and productive video calling experiences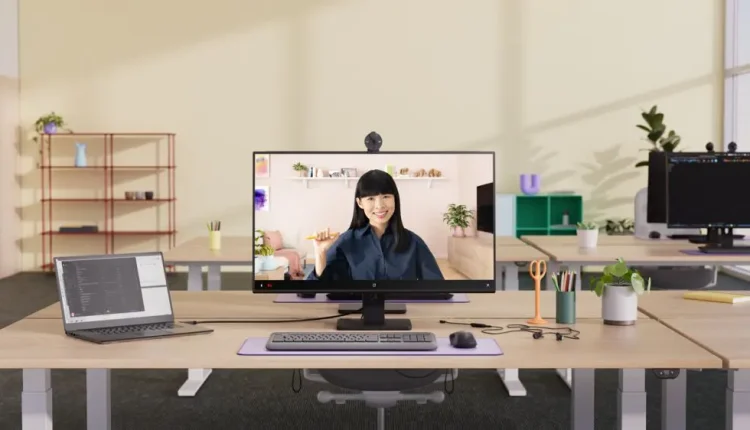 The new, innovative, "green" Brio 300 Webcam series that allows users to present their best in video calls, was presented by Logitech. In particular, this is a series of small-size, plug-and-play 1080p webcam with auto light correction, noise-reducing mic, and USB-C connectivity for more natural and productive video calling experiences at an attractive price.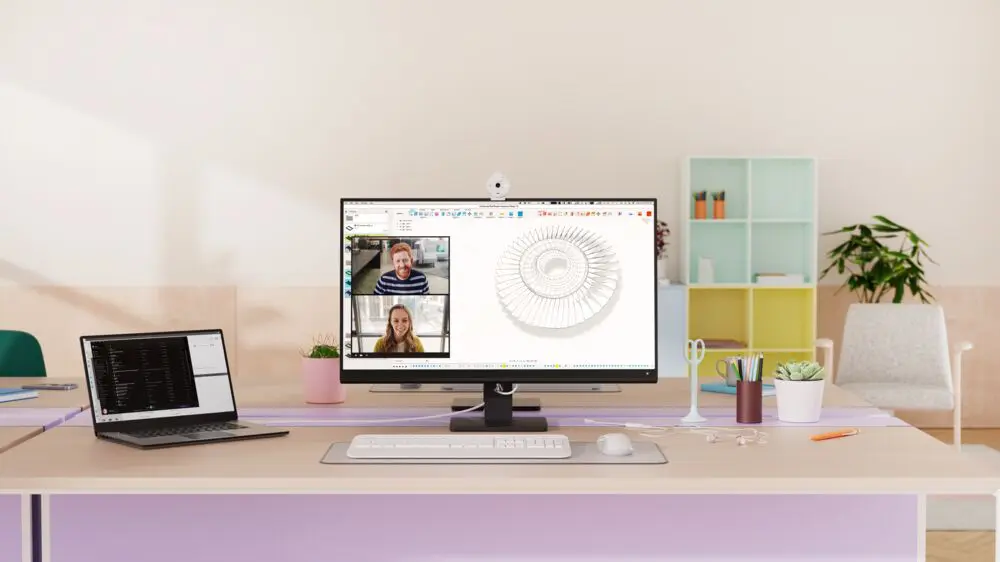 "We surveyed more than 3,000 teleworkers and found that most non-webcam users struggle with poor lighting conditions, unflattering camera angles, and low-quality sound from laptop speakers. Brio 300 series webcams are ideal for those who want to take the easy but essential step to significantly improve their video meeting experience with an external webcam," said Scott Wharton, General Manager of Logitech B2B. "For companies that need to provide certified, simple-to-use webcams to employees' workstations, the Brio 305 is the most cost-effective option," he added.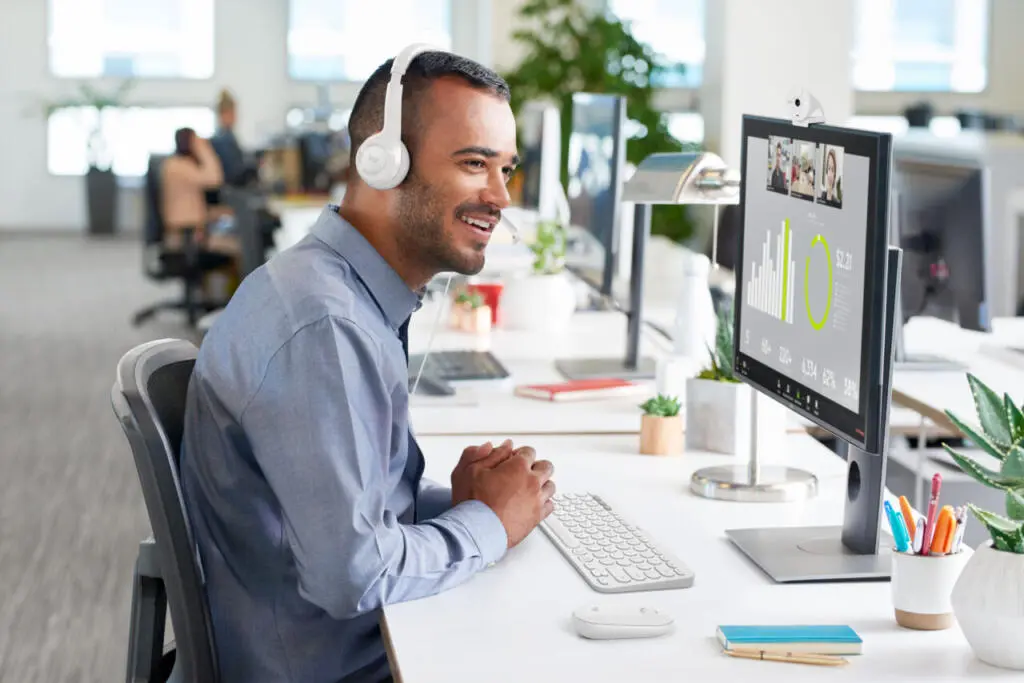 The Brio 300 series consists of the Brio 300 for consumers and Brio 305 for business. In particular, the series has Full-HD 1080p cameras with high dynamic contrast, a single digital microphone with noise reduction, so that users can be seen and heard clearly despite the possible poor lighting and background noise. Through a reliable meeting experience, users can join video calls feeling confident and dedicated to their work.
Webcams connect to the computer via a USB-C, making it easier for users to join video meetings. Then a quick rotation of the built-in privacy shutter gives users peace of mind that the camera is closed and no longer displaying their workspace.
The unconventional cone-shaped design adds personality to any workspace. Available in off-white, graphite, and rosé, Brio 300 series webcams blend seamlessly with Logitech mice and keyboards for a sleek and aesthetically coordinated desk composition.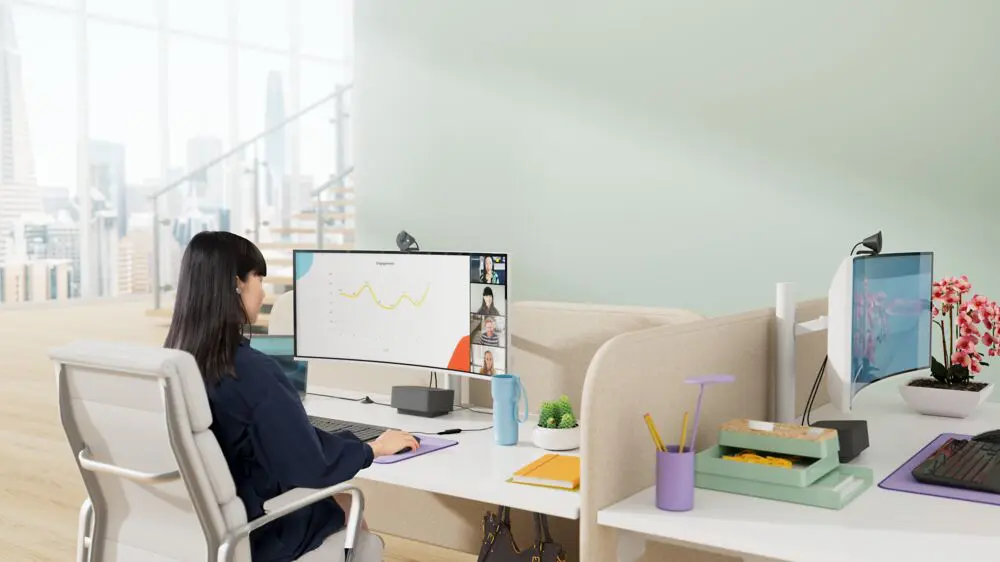 The Brio 300 series is the newest member of Logitech's webcams that support the "New Work Logic," where personal workspaces are personalized, easy to connect and use, and sustainably designed for a positive future.
IT management
For IT teams that equip and support employee workstations and home offices, Brio 300 webcams are compatible with most video conferencing platforms and certified for use with Microsoft Teams, Zoom, and Google Meet. Brio 305 in particular, designed for businesses, can be easily managed remotely via Logi Sync, resulting in fewer support calls from users.
Ecodesign
Logitech is committed to creating a more climate-friendly world by actively working to reduce the impact on carbon emissions. The plastic parts on both the Brio 300 and Brio 305 include certified recycled plastic to give a second life to plastic from old consumer electronics: 62% for graphite paint and 48% for off-white and rosé colors. Paper packaging comes from forests certified with FSC and other controlled sources. So, by choosing this product, you support responsible forest management around the world.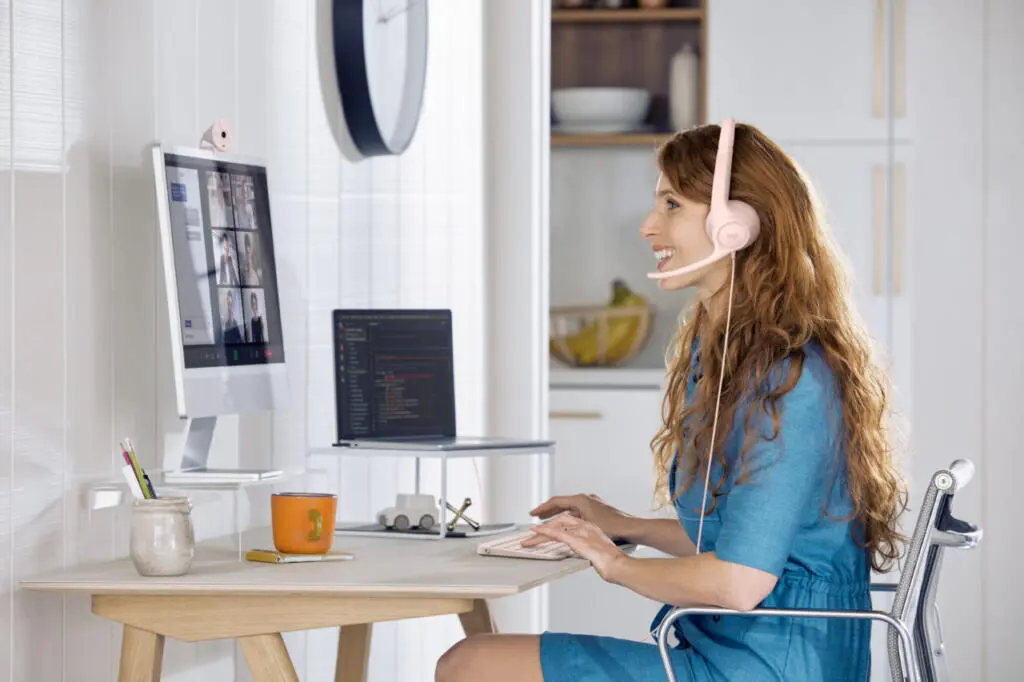 All Logitech products are carbon neutral certified and use renewable energy sources wherever possible. The carbon footprint of all Logitech products, including Brio 300 for consumers and Brio 305 for businesses, has been reduced to zero with the support of forestry, renewables, and communities affected by climate change and reduce carbon emissions.
Prices and Availability
The Brio 300 and Brio 305 webcams will be available worldwide in January 2023 on logitech.com and in various major stores. The suggested price for both the Brio 300 and the Brio 305 is 84.99 euros.