Lastmily: The Startup from Thessaloniki solves the problem of routing through AI
Leveraging the innovative artificial intelligence platform, the Startup offers courier and delivery companies reduced costs, more delivery points and innovative marketing tools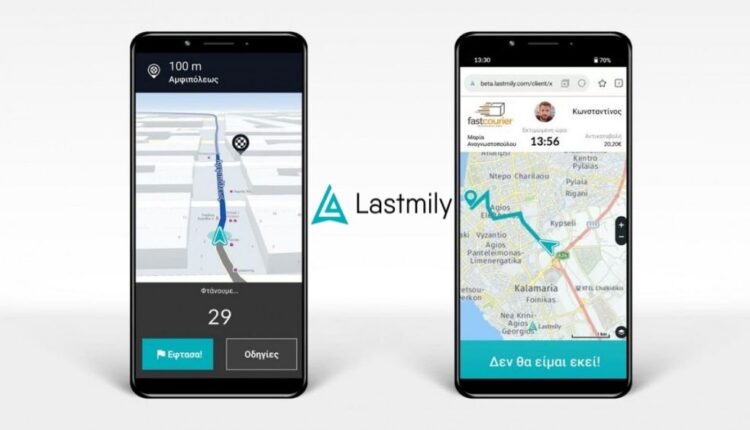 A new era in distribution, courier and delivery companies is inaugurated by Lastmily, a Startup created in February 2021 by a group of young people, coming to provide a solution to the very complex problem of routing. Lastmily is an Artificial Intelligence platform that configures the optimal network configuration achieving the best that can be achieved, while reducing costs. After all, it manages to reduce costs for companies from 10% to 40%, to increase delivery points per driver from 20% to 80%, while offering marketing tools through the interaction of the companies' brand with the recipients.
Initially, the customer sets his company in 5 minutes from any computer with internet informing the platform about the resources (such as vehicles, warehouses), the parameters (such as working hours, reloads, what the recipients will see and much more) as well as his target (more points or lower cost). He invites in Lastmily drivers and managers and starts right away.
Every day, the manager uploads the points he wants to serve with automatic customization. With one click, it receives from Mily the optimal network configuration and sees on a map what each driver will do exactly, when he will visit  each point and much more. At the same time, drivers are notified of their itinerary through the mobile application. They load and deliver easily and quickly, distributing with one click per point, having navigation throughout the route and more.. The administrator has the ability to see live the progress, the expected arrival times that are dynamically renewed and can add new points such as pick-up or same-day deliveries. Mily will re-improve the network and the driver applications will be automatically refreshed.
Finally, recipients can see the driver on a map as well as the exact time of arrival at their place with the customer's logo. They can interact with him, cancel the delivery by asking for a new one another day or another time! Daily, weekly and monthly the customer receives a report with scores and points that the platform detects that need improvement.
For more information, those interested can go to the 
lastmily.com
 and book a free trial for a whole month