Kryptonio: The most advanced crypto wallet of the new digital age
Are you afraid of losing your cryptocurrencies? You are not alone. Since 2010, more than 100 billion dollars has been lost in cryptocurrencies due to thefts by hackers and loss of "private keys". The leading Greek fintech in the field of cryptocurrencies offers a unique solution for the security and protection of your digital assets in the new era of Web3 and the metaverse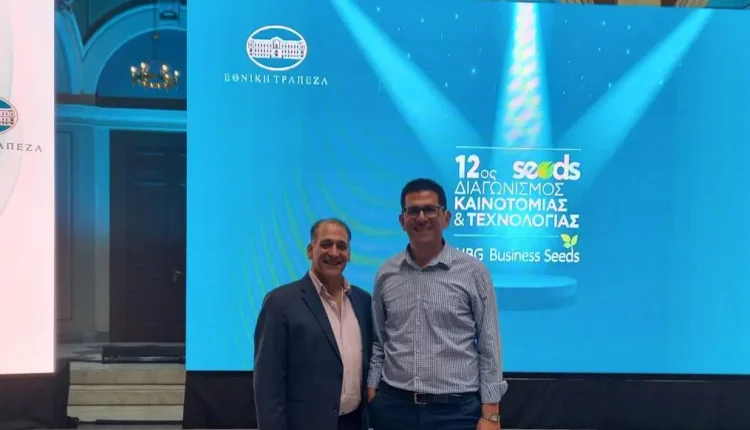 The global cryptocurrency market has gone through a turbulent – from an investment point of view – year.
In May the market collapsed, showing extremely volatile trends, and Bitcoin found itself at extremely low prices. Companies like Celicius, Voyager Digital, and 3AC recently announced bankruptcy and their users lost their money.
Now, one of the usual sayings in the world of cryptocurrencies, "Not your keys, not your crypto," is becoming even more relevant now.
This is the problem to which Elias Hatzis and his team in Kryptonio give a solution. They have created a wallet that allows anyone, without technical knowledge, to own and manage their cryptocurrencies, in a simple way and without any concern for their security.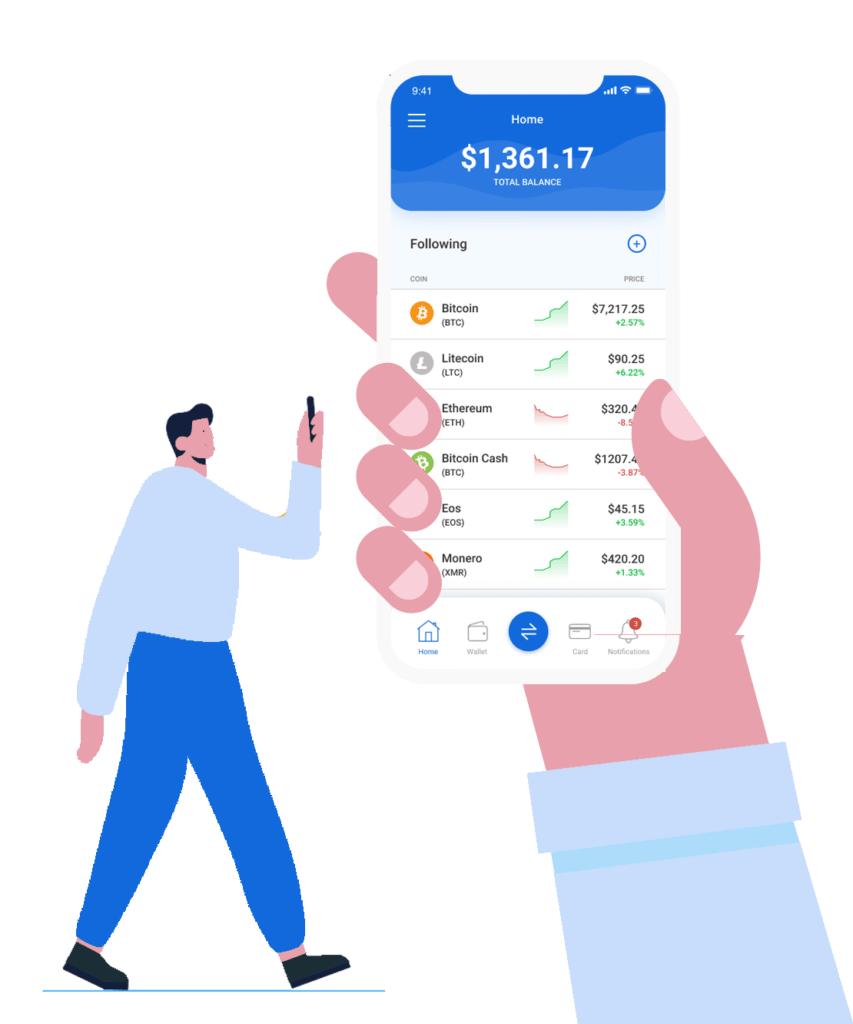 The "rebirth" of the cryptocurrency market
With more than 320 million cryptocurrency users worldwide and with Goldman Sachs estimates that the digital economy is an opportunity of 8 trillion euros. It's no wonder that businesses are positioning themselves in the Web 3.0 market.
Powerful brands such as Gucci, Balenciaga, Alo Yoga, Tag Heuer, but also several other companies have announced that they will accept payments with cryptocurrencies.
More than 85,000 retailers in Switzerland accept cryptocurrencies from their customers, through a partnership between Worldline and Bitcoin Suisse. A survey by Visa in nine countries showed that 25% of SMEs plan to add payments to cryptocurrencies in 2022.
Visa's first quarter 2022 results showed that consumers made purchases of 2.5 billion dollars through cards that were linked to cryptocurrency wallets, to pay for products and services.
In the world of the digital economy and Web3, where transactions will be done digitally, cryptocurrency wallets are a gateway to the new economy. Of course, existing solutions are not always secure and the user experience most of the time is complex.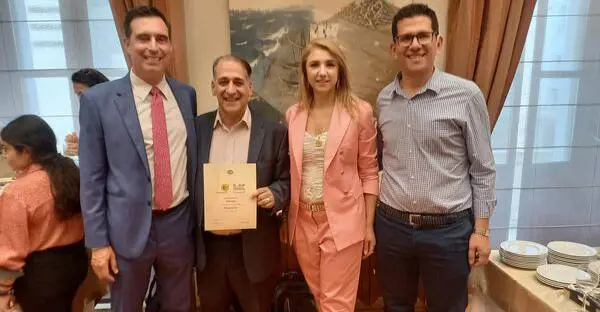 How is Kryptonio a game changer?
Kryptonio was founded by a team that has many years of experience in Startups and cryptocurrencies and has created decentralized apps, multi-sig wallets and exchanges, cryptocurrencies ERC20, and has also conducted an ICO.
The company is the result of the experience the team gained in previous years, to create a wallet that makes the possession of cryptocurrencies, NFTs, stablecoins and CBDCs – digital money such as the digital euro that the ECB will launch in 2025 – safe, simple and decentralized.
Kryptonio is a wallet without a "private key", which uses advanced cryptography and facial biometrics, removing all the complexity surrounding the possession and management of cryptocurrencies.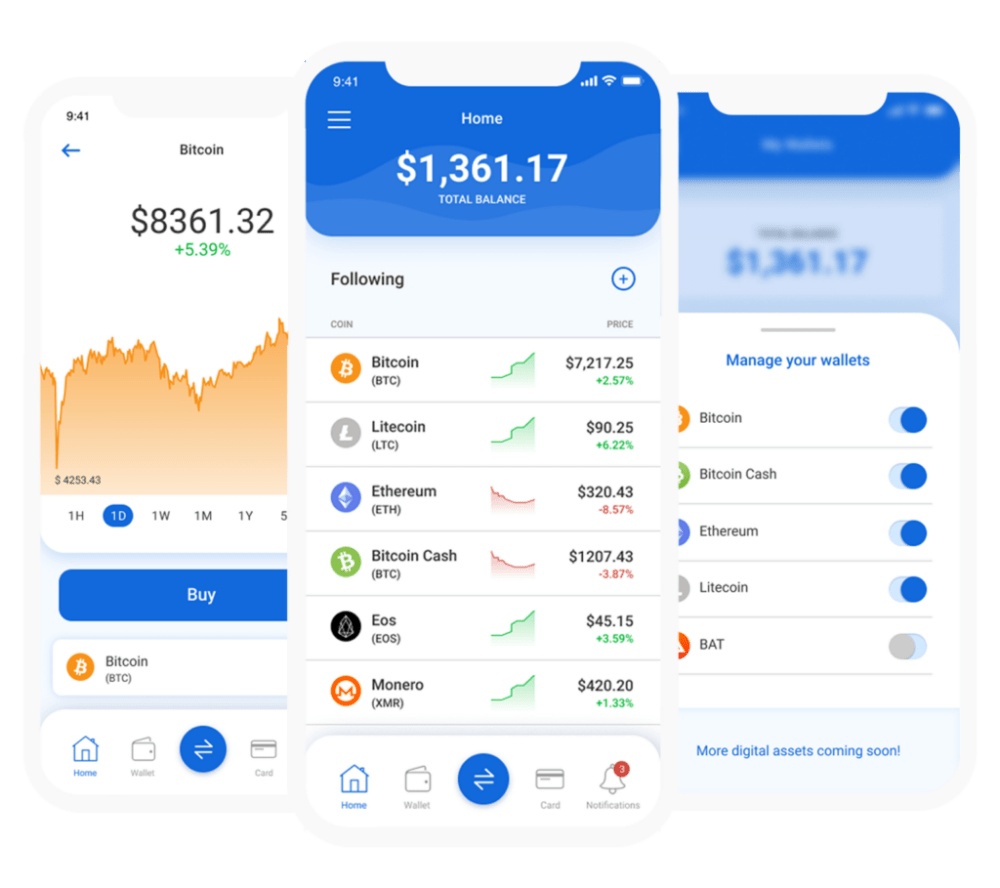 Kryptonio uses Multi-Party Computation (MPC), an advanced cryptography protocol, and instead of creating a "private key" or seed phrase, it works with multiple secrets on different devices, which do not need to trust each other and are used to approve transactions.
The secret on the user's mobile is encoded with the biometric data of his face and stored in his personal cloud. In the event that the user loses or replaces his mobile with another, the only action required is to reinstall the application and take a selfie, which detects if he is a real person (3D liveness). If there is an identification of the person of the wallet holder with the user who is trying to retrieve it, then the wallet and cryptocurrencies are restored.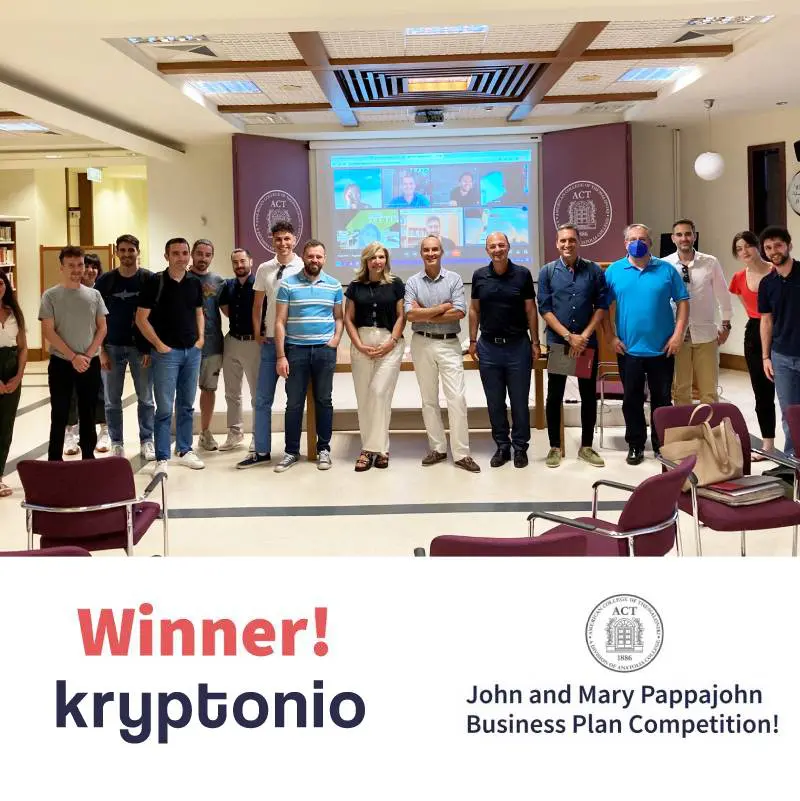 Kryptonio relieves users from the concern of stealing or losing the "private keys", as the security model is distributed using the MPC, and the wallet recovery is based on 3FA (3-Factor Authentication), that is, someone must have the user's face and have access to their email and personal cloud.
As with other wallets, with Kryptonio users can buy and sell with a card, ApplePay, GooglePay, and with SEPA and SWIFT transfers. They have the ability to send and receive cryptocurrencies to and from other wallets, monitor their prices in real-time, and generate personalized alerts when prices rise or fall from the limits they have set.
This summer Kryptonio was among the winners of two innovation competitions, the "NBG Business Seeds" and the "John and Mary Pappajohn Business Plan Competition".
Kryptonio today is provided absolutely free of charge and has users from 40 countries. In the coming months it will offer an IBAN, Crypto Debit Card and support features such as Lightning Payments, while it intends to provide solutions to businesses looking to accept payments in cryptocurrencies.