Kotsovolos: Vote of confidence in Startups
In the context of the competition "MITEF Greece Startup Competition 2022" the technology company gave the award of the General Track category to the Yieldsecure team that collected the highest score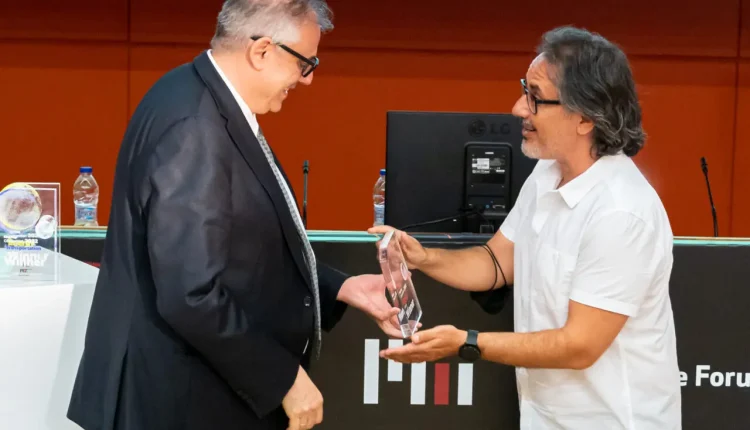 Kotsovolos actively supports Startups, once again.
In the context of the competition "MITEF Greece Startup Competition 2022", Kotsovolos gave the award of the General Track category at the award ceremony that took place on Tuesday, June 28 at the National Center for Scientific Research "Demokritos".
The 10 best teams that emerged from the evaluation process presented their innovative ideas on June 27 in a panel, which consisted of 10 distinguished judges of the Greek and international business and investment scene.
Kotsovolos was represented by Vassilis Magoulas, Financial Payments Development Manager, who participated in this constructive process, asking questions and evaluating together with the members of the committee the teams that reached the final phase of the competition.
Following the final evaluation process, on Tuesday, June 28, the award ceremony of this year's competition took place, during which distinguished guests of the global ecosystem, partners of MITEF Greece, investors, judges and mentors of the industry had the opportunity to talk with the teams and exchange interesting views on the ecosystem of Startup entrepreneurship.
Kotsovolos was present with the representation of Papidis, Chief Technology & Business Change Officer, who awarded the General Track category award to the Yieldsecure team that collected the highest score.
Specifically, Papidis stated in his statement: "The cooperation with MITEF and the support of the "MITEF Startup Competition 2022" competition is identical to the orientation of Kotsovolos to strengthen the field of innovation and Startup entrepreneurship with the benefit being a two-way street, as we jointly contribute to the acceleration of entrepreneurship in our country and to the development of Greek "business". We congratulate all the participants in the competition and those who managed to excel. Everyone's participation gives special importance to the Greek innovation ecosystem and Startups."