Ioannis Roundos: He completes his long collaboration with INTERAMERICAN
After 28 years of cooperation, the senior executive of INTERAMERICAN decided to retire from his duties and complete a long and successful career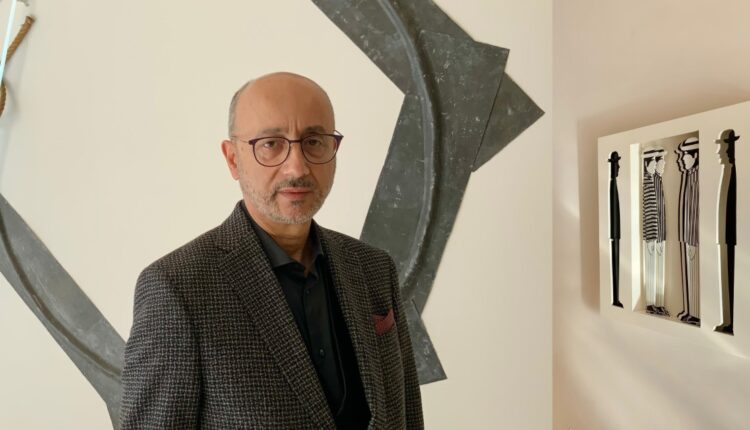 The Management of INTERAMERICAN and Ioannis Roundos, Director to date of the Corporate Affairs, External Communication and Responsibility – Sustainability Sector of the organization, jointly announced the completion of a long-term cooperation.
With respect to the desire of the distinguished executive to retire from his executive position of responsibility, closing a large circle of almost 28 years of valuable contribution to INTERAMERICAN, the Management recognizes and honors the extremely important work of a special, eminently creative person, with strong influence and identity.
"Ioannis is a polite but also very distinct, strong personality for our company and more broadly for the market. He took, as he usually does, a clear decision. He has undoubtedly created to this day with his work his mark, pioneering in his areas of responsibility and constantly enhancing the public image of INTERAMERICAN.
For example, many years ago he was the rapporteur of organized corporate responsibility with a people-centered face in the sector, something that is recognized today by the wider business community. Also, being particularly sensitive to the role of businesses in society, he placed great emphasis on important issues of our time, such as corporate governance and sustainability at a social, economic and environmental level.
He is special in the history of INTERAMERICAN, of which he was also an absolute depositary, supporting with his education and multifaceted knowledge the continuity and development of our organization. We wish him to always be healthy, creative and generous. Our company will always be warm and open to him, because we have a lifelong relationship with him.", said the CEO of INTERAMERICAN, Yiannis Kantoros.
"Space-time in a professional career cannot take on transcendental dimensions, unlike a significant effort of frequent transcendences with worries and intensity – as has often been done on my part over the years. It is honest, therefore, to withdraw and limit myself to observing things and composing things, which is a way of life with meaning for me, as well as to the roles of advisory services.
Besides, I feel completeness and satisfaction, closing this chapter in the organization with results at the highest level of value: in the management of corporate affairs and relationships, in communication and publicity for the brand and leadership, in corporate responsibility and sustainability. It is wise to complete a cycle at the climax: to recognize – in this case, I speak in the first person – "the secret roar of the approaching events", as C. P. Cavafy wrote.
I have unlimited gratitude for the colleagues with names, with whom I have shared problems and successes, anxieties, goals and expectations, without necessarily agreeing on everything but with reciprocity and excellent cooperation. I am connected by a sincere friendship with several of them. I also have an appreciation of common "corporate blood" for those colleagues of the great corporate society, with whom I did not have the honor to work closely. My concern for the body and for everyone remains unfailingly warm and I wish them health and bliss.", stated Ioannis Roundos.
The sector, which operated with a wide range of objects and activities under the responsibility of Ioannis Roundos, will not be maintained as a Management and will be integrated into the simplified administrative organizational structure of Interamerican's new model, specifically in the Corporate Marketing management.