Huawei – NTUA: Collaboration to drive innovation
The MoU includes the exchange of information and services, the joint development of future projects, the provision of resources for academic purposes as well as opportunities for students to participate in Information and Communication Technologies (ICT), talent development programs and academic scholarship programs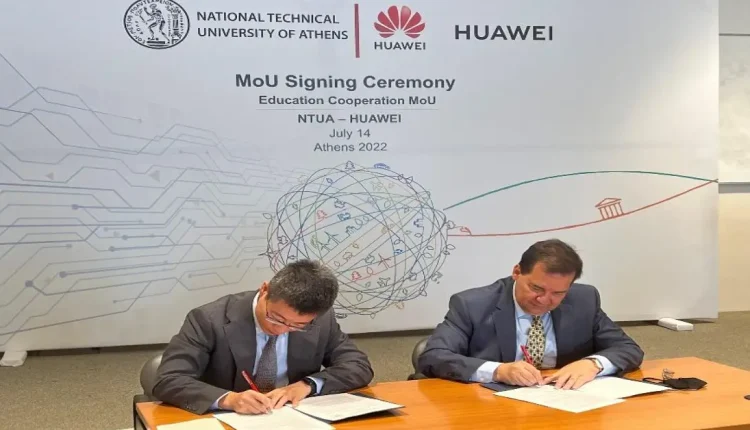 A three-year Memorandum of Understanding was signed by the National Technical University of Athens (NTUA) and Huawei.
The purpose of the memorandum is to provide the framework for cooperation between the University and Huawei in the field of education.
With the signing of the Memorandum of Understanding, the basis and framework for future projects with multiple benefits for both parties is provided, such as the strengthening of extroversion and the direct interconnection of one of the leading universities in the country with industry and the labor market.
The MoU includes the exchange of information and services, the joint development of future projects, the provision of resources for academic purposes as well as opportunities for students to participate in Information and Communication Technologies (ICT) talent development programs and Huawei academic scholarship programs.
The agreement was signed by the Rector of NTUA Andreas Boudouvis and Ren Fujun, CEO Huawei South Balkan Region.
The signing ceremony was attended by the Vice Rector for Research and Lifelong Learning of NTUA I. Hadjigeorgiou and Nikos Lazaris CEO, Huawei Greece.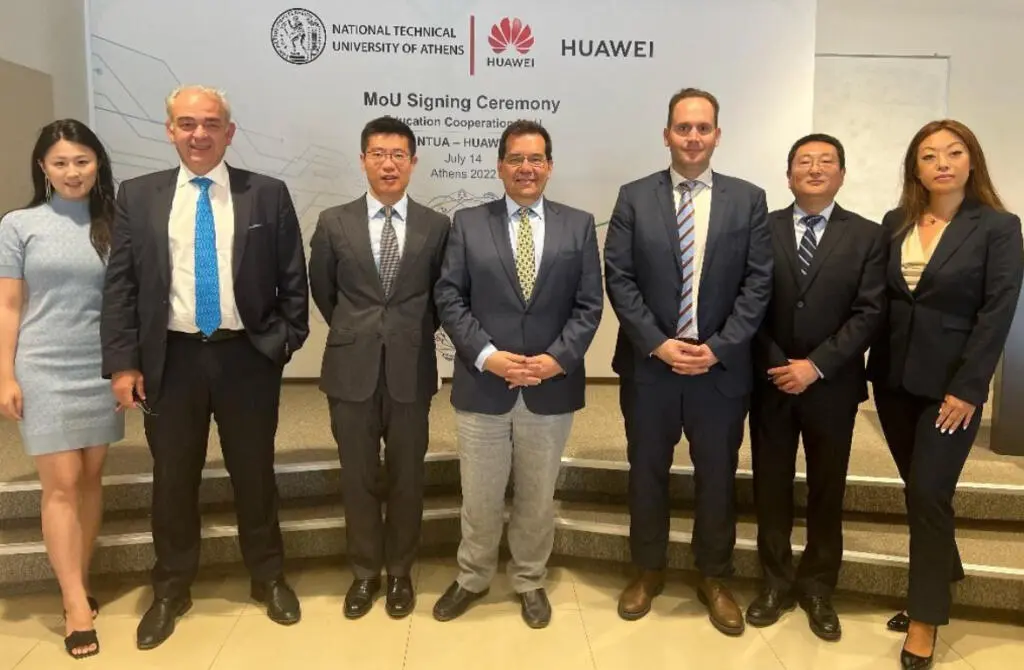 Huawei, with a presence in Greece since 2005, is active in the field of Information & Communication Technologies (ICT) and provides innovative solutions, products and services to telecommunications companies, businesses and consumers. Huawei's vision and mission is to provide a fully connected digital world to every individual, home, and organization.
"A framework of cooperation between NTUA and Huawei is being formed that will include and systematize the existing joint actions in the field of education but also will promote the design of new, innovative and wider scope. The breadth of Huawei's technological activity is offered for the participation of students, undergraduate and postgraduate, from all faculties of NTUA, with the possibility of support through scholarships, in various educational activities, such as internships, on-site visits to industrial units and research and development centers and technology-leading orientation competitions.In addition, the agreement creates prospects for cooperation between NTUA and Huawei in fields of research and innovation, including industrial doctorates.", stated Andreas Boudouvis, Rector of NTUA.
Huawei Greece remains faithful to its commitment to support the Greek society and in practice to contribute to the strengthening of the training and preparation of our young scientists, those who will lead the new cutting-edge technologies and shape the digital transformation of the country and the next day of our society.
2022 is a year that further strengthens our Educational Program Seeds for the Future and the scholarship program with the participation of other University institutions and more students with the aim of developing talents in the field of Information and Communication Technologies and the direct interconnection with industry and the labor market.", said Ren Fujun, CEO Huawei South Balkan Region.