HiTech future in parcel delivery
Whatever time you want, quickly and economically! BOX NOW 600+ automatic collection machines are already strategically located in central points of the country and offer the consumer services 24/7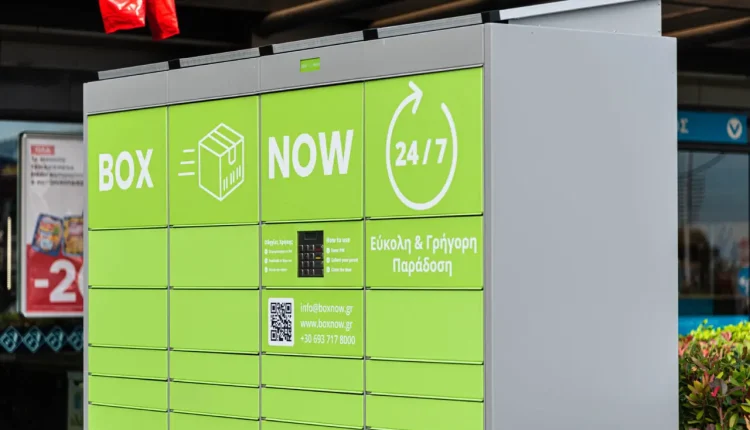 One of the services that experienced unprecedented growth during the quarantine period is undoubtedly e-commerce, which greatly limited the presence in stores.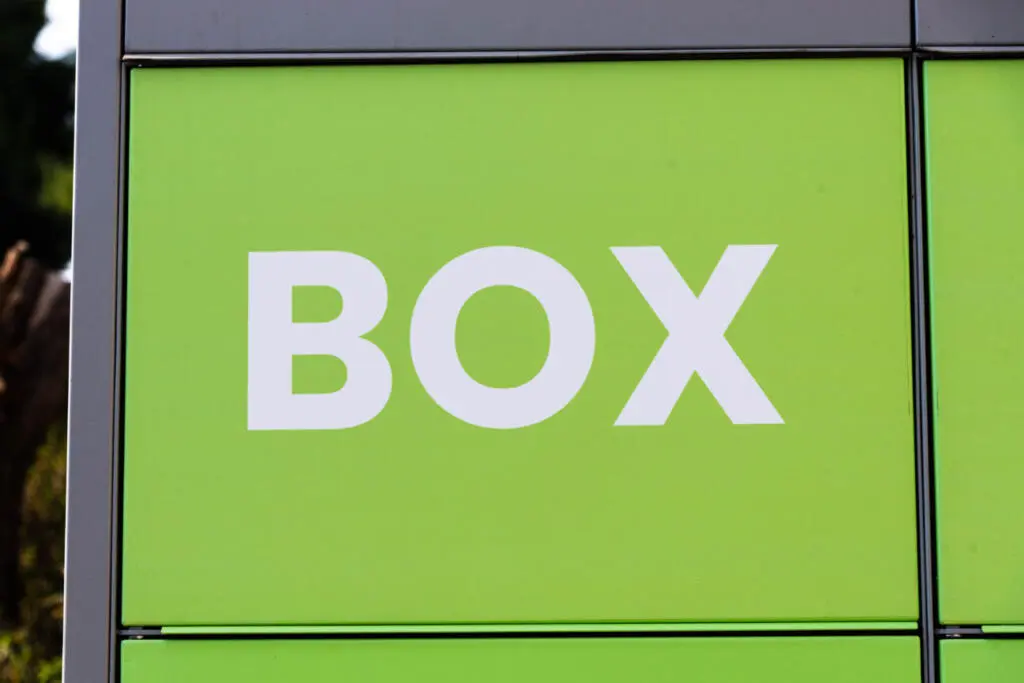 More specifically, online shopping soared within a few years, while they continue to record double-digit growth rates, a prospect that is expected to show a similar course this year.Given that ecommerce is constantly getting stronger, more and more recipients are facing delays in the deliveries of their parcels, which causes dissatisfaction both to themselves and to the distribution companies, which often receive negative comments. BOX NOW comes to speed up the so far slow and "outdated" delivery procedures.This is an innovative solution that undertakes to deliver the coveted order, which you have been waiting for so long, without any human intervention.
Escaping the transaction with a courier
Vending machines have entered our lives for good, at airports, in central parts of urban centers, and even at the entrance of pharmacies when they are out of order. The "miracle" of automation solves our hands even in banking transactions, now with a simple visit to the nearest ATM there is the possibility of withdrawing cash and making deposits with a single "click."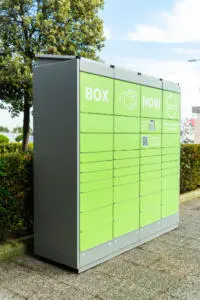 BOX NOW, listening to the needs of consumers and businesses, launches a 24-hour delivery service. You no longer have to worry if you are waiting for a parcel but you are away from the delivery point. The new service – without human intervention – adapts to your circumstances, providing a personalized and flexible parcel pick-up experience.The subsidiary of the Czech investment group Emma Capital Group, which has made successful investments in the Greek market (such as OPAP, Piraeus Bank and Profarm) incorporates innovation and "smart" technological solutions that are integral parts of its philosophy and strategy in every aspect of the shipping process.
One of the many innovations in BOX NOW's business model is that it has "staffed" its workforce with… automatic pick-up machines.
BOX NOW Lockers undertake to keep each customer's parcel safe until receipt, with multiple safeguards. Located in various parts of Athens and in cities of Greece, the automatic distributors are located in easily accessible places and are always available to serve you at any time.
However, Lockers are not only easily accessible, they are equally easy to locate as they are distinguished for their green color, while they also have the BOX NOW logo in visible places. In fact, the company, respecting the environment, not only reduces (by 80%) the pollution that comes from last mile delivery like traditional companies in the industry, but also makes the most of renewable sources. Automatic pick-up machines do not need power supply, since they work entirely on solar energy.
Simple, modern and most importantly… automated!
BOX NOW's automatic parcel collection machines are strategically placed in convenient areas, enabling customers to convert two routes into one. Simply put, the farthest Locker is located 700 meters from each house.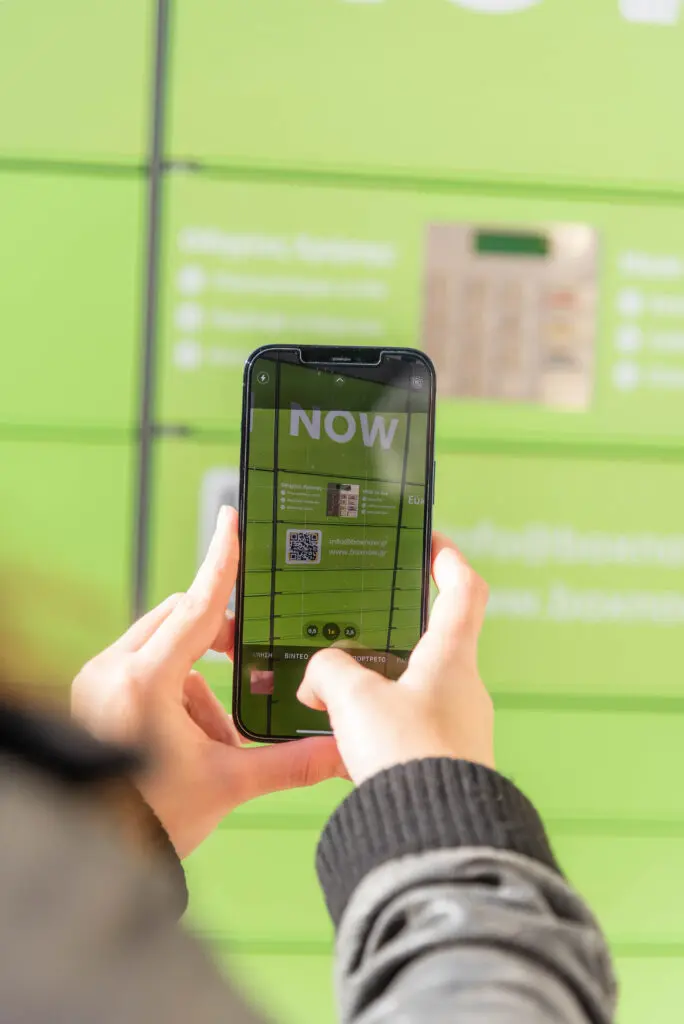 The recipients, initially, follow the usual ordering process in an e-shop, but upon completion they choose as a means of delivery the option "Delivery from BOX NOW LOCKER" and then the desired automatic parcel receipt machine that serves them. After completing the ordering process they receive an SMS with information about their order and a PIN code.When the order is delivered to the selected BOX NOW Locker, they receive another SMS informing them that the order is ready for receipt.
So, going to BOX NOW Locker at any time of the day – even on Sunday – they enter the PIN in the machine and the corresponding mailbox opens automatically, receiving the product. The service is already available in over 90 areas of the country, covering the majority of urban centers such as: Athens, Thessaloniki, Patras, Tripoli, Chalkida, Pyrgos, Kalamata, Argos, Agrinio, Larissa.
According to the framework of the company's business planning, nationwide it is planned to install 2,000 such machines. OPAP stores, as well as dozens of independent retail entrepreneurs are already members of the BOX NOW network, as well as some of the leading brands in Greece, including AB, My Market, Bazaar, EKO and Aegean Oil.
Why should every e-shop deliver to BOX-NOW Locker?
The last mile and the possibility of delivery quickly, economically and 24/7 is the big thorn in the completion of a holistic shopping experience.Now this is solved with BOX NOW, as consumers can receive their favorite products in the shortest possible time! More than 100 e-shops are already connected and the number is increasing daily.
Are you tired of waiting in line to send a parcel? New features!
In addition to online shopping, BOX NOW solves the hands of every individual who just wants to quickly send a parcel or a gift to a loved one and at the same time any business that wishes to automate daily processes such as sending documents and various items to its customers.
All this with the P2P service of BOX NOW that with 3 simple steps each of us can send in a few hours and economically a parcel wherever he wishes.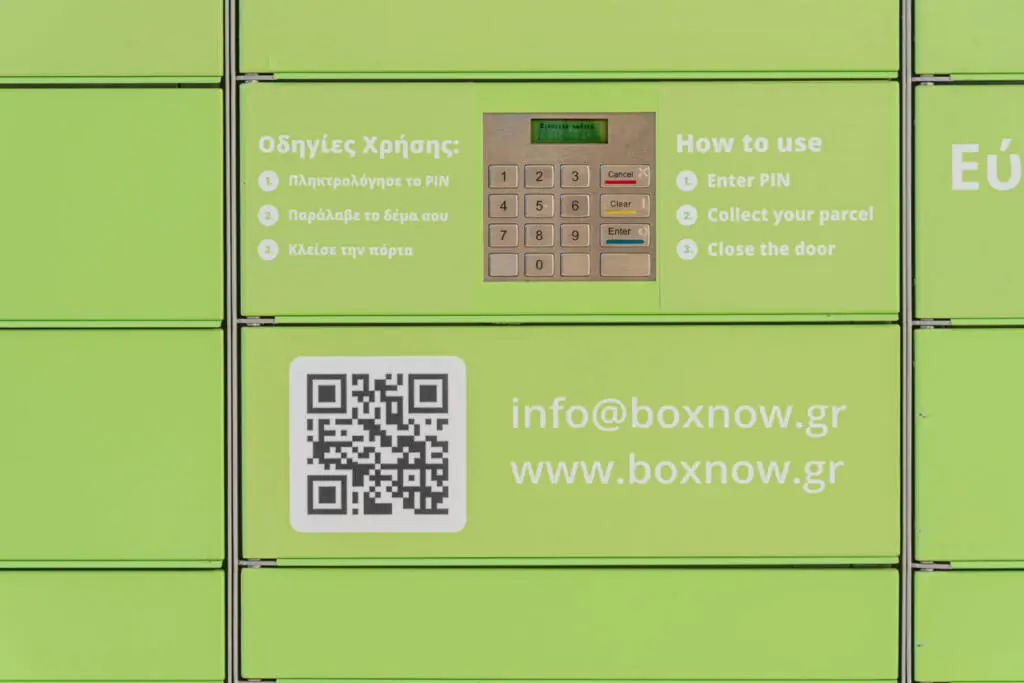 Even at home! A try will convince you!
With absolute respect for the environment.
BOX NOW Lockers are not only green in color but also in… mentality. The use of automatic parcel receiving machines has a positive impact on the environment, as it helps to reduce last mile delivery requirements by more than 80%. In addition, BOX NOW's automatic parcel reception machines are a viable alternative, as they operate with 100% solar energy and do not require electricity supply.
As innovation is in the company's DNA, in 2022 the launch of new services to the final consumer is expected, such as the sending and receipt of parcels within Greece through BOX NOW Locker addressed to individuals and payment services with cash on delivery. As for the targets for 2022, BOX NOW aims to place 1,500 BOX NOW Lockers nationwide and deliver 5,000 parcels daily across the country.
And of course, the ultimate goal could not be other than the smiles of thousands of customers, who receive their orders easily, quickly and at any time they wish.