Dynamic collaboration between Public and Klarna for online purchases with installments
The #1 destination for technology and entertainment products offers the "buy now, pay later" service in collaboration with Startup payments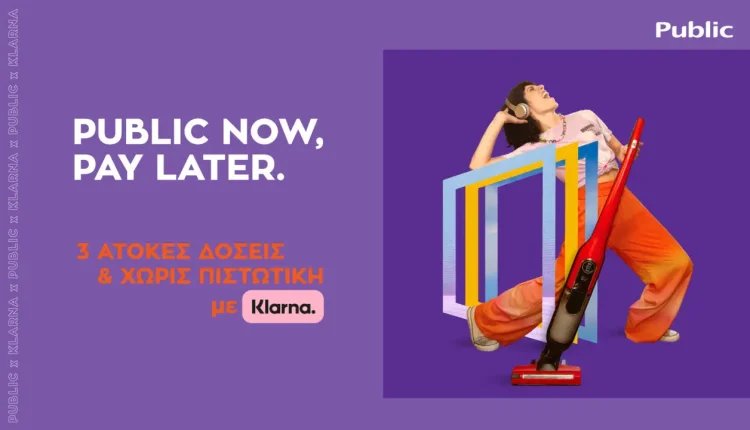 public.gr innovates and offers together with Klarna on line 3 interest-free installments and no credit.
Public becomes the first Greek company to bring to e-commerce a flexible international model of digital shopping "Buy now, Pay later". The innovative service is in collaboration with Klarna, a leading international retail bank, offering shopping and payment services.
Users on the public.gr can make their purchases in interest-free installments and without a credit card, through the secure and smart payment method "Buy now, Pay Later" through Klarna.
The cooperation is exclusive to the technology, entertainment and home appliances industry and offers consumers the opportunity to order online the product of their choice, paying in 3 interest-free installments, without unnecessary supporting documents.
The process of activating the "Buy now, Pay later" service with Klarna in Public.gr is simple.
Step 1: The visitor places in the basket the product he wants from the public.gr.
Step 2: In the payment at check-out, he chooses Klarna as the payment method and uses his card to complete the purchase, even if it is not a credit. The payment can be made in the time he wishes, in 3 installments, smartly, interest-free and with absolute security.
Step 3: It fills in the details and secure and digital identification of the data takes place. The first installment is automatically paid from the card chosen by the consumer when sending the parcel. The remaining two payments will be deducted from the card every 30 days after the first payment.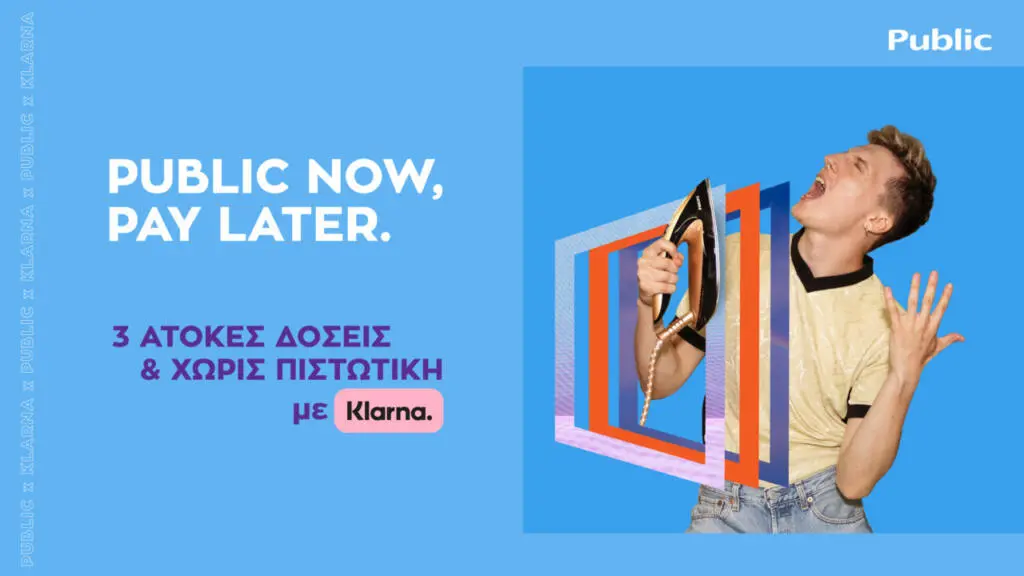 "Public means more choice, more flexibility, more freedom for the buying public.By encouraging our customers to live their lives as they want, we follow international trends and in cooperation with Klarna we bring the smart and flexible payment service, which will make it easier for Public.gr consumers to get what they want instantly, paying in the way that makes it easier for them the most. The new service "Public Now, Pay Later" is here to unleash and empower the consumers of the Public.gr. We invite them to try it out and share their feedback with us.", said Nikos Varvadoukas VP Brand & Customer of The Public Group.